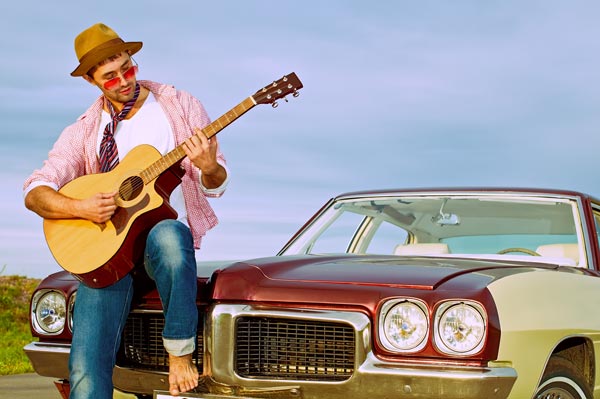 Most kids today go to University to prepare for a professional career. After a music major has played his senior recital and graduated…where are the jobs? 
A minor in Business Administration would help a talented person "open shop." A working musician is just that; a local sole proprietor---in the beginning. For it to be anything more, it takes confidence, which begets "drive," and a lot of other resources that would fill a volume about "making it" in music. Luck, as most view it, is a minor player. Luck means being so prepared, that when an opportunity appears, one can jump on it.
I see that emerging musicians today approach playing music as the business it is. And when they feel accomplished enough, and are driven, they know how to move ahead. Today, DIY (Do it yourself) is an alternative to the path of success taken in previous decades, where one would build a local following, create a buzz that would resound at the record label level, and get signed. DIY is different. It's expensive. And exhausting!
Veteran master musicians and singers, many who could play and sing circles around some big stars, and who didn't find success in the old way, can be found under our noses.  They may play full-time, or have day jobs and play part-time. They play in bars and restaurants; outdoors in music festivals; and concertize in NJ's numerous arts centers, theaters and libraries. 
Some musicians take on students. And generally, there is no financial security.  Similar to a farmer's schedule, a working musician's bountiful season doesn't last all year long. It's even more challenging for a freelancer who isn't part of a set band that has built a following; knows how to get bookings; and works a lot.  
---
The article continues after this ad
---
---
One doesn't stop being a musician. In some cases, it's the only skill one has. They frequently play gigs that provide no artistic satisfaction and aren't worth the time and energy it takes to fulfill them. Money isn't always the reason for accepting a gig, especially one that's short on pay. Sometimes, a player is asked to do a favor that translates as low pay. In any case, a player must keep playing to stay relevant. And, often, being true to oneself becomes an inner conflict with symptoms.
Pay for local musicians in area venues is no better today than it was in the 80s (except if you have your own wedding band and a good business sense.) Local gigs pay peanuts, and Pay to Play is alive and well!  (I'll address that in another column, as well as the foolishness of club owners who don't keep and maintain a piano.) In many fields you'll find workers complaining if they haven't had a raise in a few years. How about decades?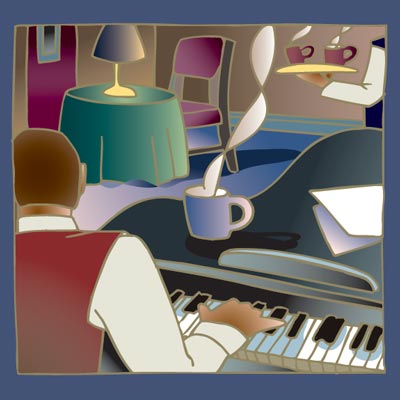 My friend, Marty, is a master pianist who's played all sorts of gigs, in every kind of setting in his 68 years. He told me, "I can't take it any more---driving into Manhattan, to the Village, Rockefeller Center, New York Sports Club, or the like, dealing with the traffic, leaving home early enough to allow for hold ups in the tunnels." 
 There's the wear and tear on his high mileage 12-year old car; the gas; the tolls; and the stress of finding a place to double park close to the venue to unload his piano, amp and other gear. Sometimes he has to carry equipment through bustling kitchens with wet, slippery floors, dodging cooks and servers with huge trays of food. 
Once the gear is in the party room, it's back in the car on safari; looking for that parking place that never seems to appear. As gig time approaches, the task turns to hunting for a garage or a lot that might cost $30 or $40. But it's not just the expenses of the gig; it's the stress of being on time. Marty's a conscientious guy who gives 100%.
So he plays the gig.  It's a party. There's no bass player.  So, he has to do the work of two musicians, playing the bass parts with his left hand while his right hand plays the chords and melody.  Entertainment offices often book an exceptional pianist who can do the work of two for the price of one. It should be a crime. Sometimes the player knows in advance there won't be a bass player; sometimes not. It's hard work! The gig bears no relation to art. To Marty, it's literally, manual labor!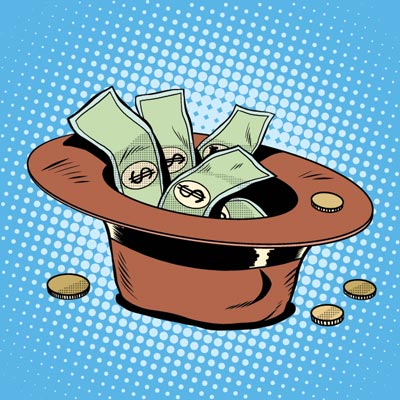 At the end of the gig, his energy is low and he's not looking forward to reversing the three hour journey home. He breaks down his gear and leaves it stacked, waiting to be loaded, hoping it doesn't get stolen while he's retrieving his car, as so often happens in NYC.
Walking long city blocks is unpleasant in the dead of winter and in the sweltering summer. As he walks, he calculates. Five hours on the road, then carting, setting up and breaking down, and finding and paying for the parking. He was booked for four hours. The gig took nine hours!  He remembers how once it was glamorous and exciting to be playing in the Big Apple. As he's grown older, so has the enchantment grown old.
He double parks, loads his gear, and goes back inside to get paid for the days work.  He's tired. He's been doing this for 47 years.  
The leader hands him a $100 bill.