originally published: 06/08/2016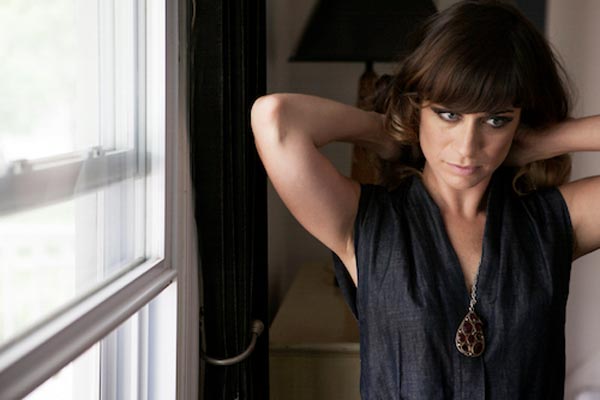 (MAPLEWOOD, NJ) -- The Maplewoodstock Music and Arts Festival will be held on Saturday, July 9, and Sunday, July 10, 2016, from noon until 10:00 pm each day.   This free, live music and art event features performances by Railroad Earth and Maya Acuzena on Saturday and NRBQ and Nicole Atkins on Sunday.
Now in its 13th year, Maplewoodstock has grown from a lazy afternoon jam in the park to a lively free two-day music and arts festival.  Over the last several years, it has hosted artists like The Wailers, Marshall Crenshaw, Joan Osborne, Norah Jones' Puss N Boots, Robert Randolph, and The Smithereens – enjoyed by upwards of 6,500 attendees each day.  In addition to the music, there will be local arts and craft vendors, food of all sorts, a beer garden, and a large KidZone with games, inflatable rides, crafts, and more.  The festival takes place at Memorial Park, Maplewood, NJ, (160 Dunnell Rd, Maplewood, NJ -- directly opposite New Jersey Transit's Maplewood train station).
Saturday's lineup will headline festival favorites Railroad Earth and featured act Maya Acuzena – who performed at Maplewoodstock 2010 and is back by popular demand.  Sunday's show will close with legendary NRBQ and featured Jersey Shore artist Nicole Atkins.  A total of 23 bands will perform over the two-day festival -- many with local ties to the robust Maplewood and South Orange music scene and 15 first-time performers.
"Our goal is to provide a family-friendly event:  the best possible free experience of music and art – by and for the community," says Maplewoodstock Chairperson Drew Dix. "Maplewoodstock is a Maplewood tradition of families, friends, and neighbors bringing out blankets, lawn chairs, and picnic baskets for a fantastic weekend of music, art, food, and the best of the Maplewood community."
Saturday's lineup:


12:00 Marry the Sea ... SOMA-based harmony-driven ethereal folk rock dueo of Kat Kayman DeBari and Rebecca Farnham ...


12:42 — ​Western Spur ... Western swing with a Jersey twang ...


1:24 — Rose Boulevard ... Catchy folk/Americana with male/female vocals, layered harmonies, and rock energy ...


2:06 — Glenn Franke's Big Band ...Seventeen of NJ/NY's finest "world class" musicians performing exciting BigBand Jazz arrangements ... 


2:48 — Dollar Store Riot ... Homegrown Maplewood indie "punk-n-roll" band that's been making melodic walls of noise for 5 years ...


3:30 — Pepperwine ... toe-tapping grooves, in-your-face rock and roll, soaring improvisational jams, head-nodding blues, and a whole bunch of soul ...


4:12 — Area 301 ... 9 piece hiphop-rock-fusion; very diverse ...


4:54 -- David Easton Band ... fun and jazz infused rock music built on catchy songs and infectious grooves ...


5:36 — Stuff Bros. ... acoustic, electric, funkified, eclectic; guaranteed to make you shake 'n shimmy ...


6:18 — Big Mamou ... original and tradition


---
The article continues after this ad
---
---
Sunday's lineup:


noon — Spyce Classics ... Tasky, funky, psychedelic dance music ...


12:42 — Men in My Head ... Rock, with a funk and soul edge ...


1:24 — Sun Cut Flat ... Immersive and organic indie rock format, creating a blend of textures and an infectious energy on stage ...


2:06 — Deaf Rhino ... Catchy, active, groovy, heavy, fun, energetic, melodic, and gritty rock ...


2:48 — Tru Soul ... Captivating melodies, sweet harmonies, unforgettable lyrics, and an amazing sound ...


3:30 — Shakey Ground ... 6 piece band rooted in classic R&B, soul, and rock ...


4:12 — Golden Bloom ... An indie rock band making heartfelt pop music that is dynamic, bombastic, and beautiful ...


4:54 — Lisa Rott & The All-Terrain Band ... driving and energizing rock and roll ...


5:36 — Kwame Binea ... energetic rock and roll mixed with blues and soul ...


6:45 — Featured Act Nicole Atkins ... Jersey Shore's Atkins, cultured in Asbury Park's music scene, introduced her rock, folk, and psychedlia to our backyard ...


8:15 — Headliner NRBQ  ... "NRBQ is still liable to play anything; roaring rockabilly, transcendent pop-rock, roadhouse blues, avant jazz -- you name it" -- Minneapolis Tribune ... 


Bring out your lawn chairs, picnic baskets, and blankets.  Spend the weekend enjoying the company of music, arts, food, and a family- and neighbor-friendly atmosphere on a park hillside in the center of Maplewood, NJ.