By Gary Wien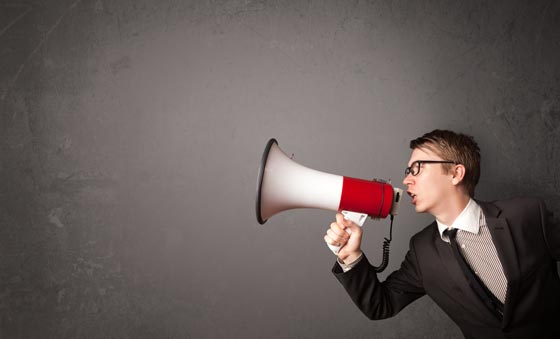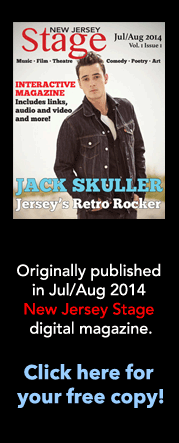 People have been making fun of the Garden State ever since New Jersey was founded. That's one of the things filmmaker Daniel Goodman has learned while shooting, "I'm From New Jersey" and one of the things he's trying to change.

Goodman, a New Jersey native, grew up in Teaneck. He's currently shooting a documentary that focuses on the origin of the New Jersey joke, the rise in Jersey Pride, and the curious history of how New Jersey is the only state to never have an official state song.

Goodman said he was inspired to create the film while going for his Master's Degree in Journalism from the Journalism and Media Studies Center at the University of Hong Kong. Growing up, he had heard his share of jokes about New Jersey, but hearing students from around the world make fun of his home state was a bit too much.

"I was like, enough is enough!" said Goodman. "It's time to figure out what's going on here. I thought the topic could make for a potentially funny and heart-felt documentary about New Jersey's place in pop culture."

The words "I'm from New Jersey" instantly hit him as perfect for the title because he himself noticed a twinge of embarrassment when he would utter those words to strangers. Upon searching the web to see if anybody else had done something under that name, he stumbled upon Red...

In 1960, New Jersey Governor Robert Meyner noted that New Jersey had no state song. This immediately set Joseph Rocco Mascari, aka Red Mascara, into motion. He quickly penned the tune "I'm From New Jersey" with lyrics that could be easily modified to fit individual municipalties. For fifty years he has been fighting to get the song accepted as the official state song — coming close in 1972 — but to no avail.

"I think New Jersians should say with pride 'I'm From New Jersey' and so that song really stuck with me," Goodman explained. "Then I looked at his story and, in many ways, it fit in with what I'm trying to do. So, my first order of business when I got back to the United States was Red."

Michael Rockland, a Professor at Rutgers University teaches a "Jerseyana" class which gave Goodman some insight towards the origin of the Jersey Joke. It basically stems from New Jersey being the original suburb or non-metropolitan area. On one side there is New York and on the other is Philadelphia, with the areas in between originally looked upon at some sort of country bumpkins. Having one half of the state identify with New York and the other half identify with Philadelphia only made the problem worse as it meant New Jersey was never fully able to develop its own identity independent of its neighbors.

The emergence of Jersey Pride is a relatively new phenomenon that may have begun with Bruce Springsteen. While the music business had been filled with stars from the Garden State for decades, the majority were adopted by New York as one of their own. Springsteen refused to play that game, titling his debut release "Greetings From Asbury Park, NJ" — a statement that helped change the way artists from the state viewed themselves. No longer did they need to be viewed as from New York in order to succeed.

"Springsteen embraced some of the things that people in the past have hated about New Jersey," noted Goodman, highlighting concepts like the Turnpike and grittiness of the state. "It was this idea of not running away from the things that define us. They may not be the things we're most proud to have define us, but the embracing and being real about them resonated. People saw that there was a bit of beauty in that landscape and throughout New Jersey."

Goodman is currently interviewing celebrities, professors, and politicians from New Jersey as well as regular people from throughout the country. He's been up and down the East Coast and plans on making a West Coast trip as well. It's part of an effort to paint the clearest picture of New Jersey's identity or its lack of one. The goal is to have a finished edit of the full-length 90-minute film for January 2015 and to shoot for screenings in film festivals.

He knows he may not be able to change the perceptions of outsiders with his film, but hopes he can make it a little bit easier for people to have pride with the words we sometimes dread... "I'm from New Jersey."
---

Share your Jersey pride and stories of New Jersey with Daniel Goodman. Contact him at his website.

---
---
Gary Wien has been covering the arts since 2001 and has had work published with Jersey Arts, Elmore Magazine, Princeton Magazine, Backstreets and other publications. He is a three-time winner of the Asbury Music Award for Top Music Journalist and the author of Beyond the Palace (the first book on the history of rock and roll in Asbury Park) and Are You Listening? The Top 100 Albums of 2001-2010 by New Jersey Artists. In addition, he runs New Jersey Stage and the online radio station The Penguin Rocks. He can be contacted at gary@newjerseystage.com.
---