By Diego Allessandro
originally published: 06/26/2018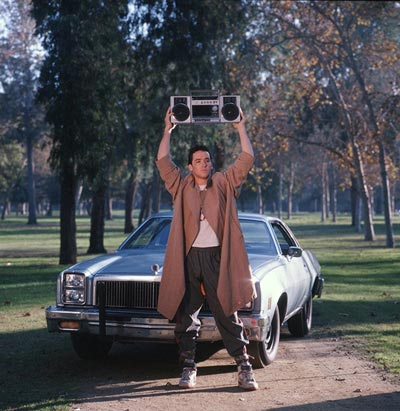 In a decade that began with the death of John Lennon and followed forward to the end of the Cold War, the 1980s were perhaps the most storied decade of the 20th century with the possible exception of the '60s…possibly... On Friday, June 22nd in Newark at the New Jersey Performing Arts Center roughly 1,500 people turned up not just to watch one of the '80s best and most beloved films Say Anything but to also have a chance to ask a question and get a picture with its star, John Cusack.
SPOILER ALERT! Lloyd Dobler (Cusack) is a young man seeking a place in the world that allows him to achieve the greatness he seeks from himself. Lloyd loves Diane Court (Ione Skye, But I'm A Cheerleader) the class valedictorian and a star on the rise who lives with her divorced father James (John Mahoney, Fraiser). The film was the directorial debut of Cameron Crowe (Almost Famous) who also penned the screen play. The film currently holds a 98% Fresh rating on Rotten Tomatoes with an audience score of 85% and Metacritic calls it a "must see." The movie has more than earned its place in film history and in the hearts of audiences of all kinds.
On this Friday night, the Prudential Hall at the NJPAC was filled with people from all walks of life spanning multiple generations. As you can imagine most of the audience were Generation X women who have dreamed of marrying a Lloyd Dobler for 30 years, something Mr. Cusack replied to during the Q&A portion by saying "Would you rather be in a world without any imagination, without any romance…are you holding the guys up to a wee too high a standard?" All in good fun of course.
The audience was electric during the film giving huge ovations, not just when John and Joan Cusack first come on screen but also Entourage alum Jeremy Piven who plays a bit role credited as simply "Mark." They laughed whole heartedly at Lloyd's awkward rambling, and Lili Taylor (Rudy) as dark rocker Corey Flood. When Lloyd proclaims his affection for Diane in the films opening scene despite Corey and D.C. (Amy Brooks) trying to talk him out of risking his feelings on someone who's "a brain trapped in the body of a game show host" the audience exploded at his rebuttal "I wanna get hurt!"
Described by Crowe as "a warrior for optimism" the character of Lloyd Dobler has become more than just a man who sets the bar maybe a bit too high. He is someone that transcends generations. Aiden, 16, a junior at Verona high school said of Dobler and the film that he "connects on a personal level…[the film] surpassed the clichés of the era." Bill, 57, also from Verona called Dobler an "everyman" though he admits he was there for the nostalgia of his late 20s. Nicole from New Providence, NJ called Dobler "a sweet, emotional, accessible person."
---
The article continues after this ad
---
---
There was some love for Diane Court as well; Skye once described her character as "very, sort of intellectual…people thought she was snobby, thought she was aloof but she was just into school work." Rebecca, 17, a senior at East Brunswick High School said she really identified with the films leading lady, especially with the feeling of being somewhat distant or secluded from her classmates and not knowing them that well. Her mother Lisa, 50, felt the films light hearted feel was something lacking in todays entertainment, especially films and television series aimed at teenagers. One aspect of the film rarely spoken about is how desirable a woman like Diane Court is; a smart, strong woman who can be vulnerable in the arms of the person she loves. There were way more than a few cheers when Diane owns her choice to be intimate with Lloyd despite the horror of her father.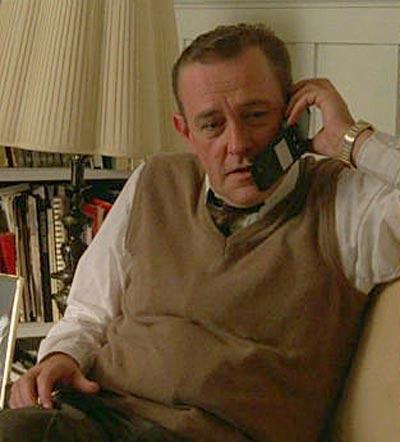 The films iconic scene of Lloyd in a last ditch desperate attempt to woo Diane back into his life before she leaves for England by holding up a boom box playing the song they were intimate to still captivates audiences. Some cheered and some just sat there transfixed in the power of the moment and the song. Megan from Mahwah considers herself a feminist but when it comes to one of the most iconic scenes of the entire decade she feels "okay Millennials, chill" but she was hesitant to draw a line in the sand between what constitutes stalking or romance. Lauren, also from Mahwah said "I feel like there's a lot of the romantic scenes from movies that if you look at it your like, 'no, that's not…that's weird."
The Q&A portion of the night lasted a 75 minutes that began and closed with a standing ovation for the film and Cusack. The questions ranged from the ridiculous, like the last audience member question being whether Cusack would shag, marry or kill co-stars Ione Skye, Minnie Driver (Grosse Point Blank) and Kate Beckinsale (Serendipity) to the expansive. Questions not just about Say Anything but many of Cusack's other films, one in particular being High Fidelity. Cusack told an entertaining story about how he simply put together either the guts or the pluck to call New Jersey native Bruce Springsteen to make a cameo in the film, the Bosses acting debut.
The themes of love, distance, trust and disapproving fathers are universal. This film in particular continues to reflect on audiences many pieces of their lives. Guys, think about it, how many times did you meet the father and feel like nothing you said was being embraced. Young people still hang out at convenience stores in suburbia all hours of the night and young women still feel caught between their love for their parents and their love for the lovers.
While Breakfast Club still stands as the definitive film about suburban youth in the 1980s and Pretty in Pink is the definitive film about love that isn't restricted by class, Say Anything has a different place in the pantheon of American film. It's the definitive story about "the one." In no other world, no other film and certainly no other era has a film better provided us with a story of love between two people who are so different. If it were any other pair from any other film we wouldn't believe it. But in Say Anything we see Lloyd and Diane's truth; they know they belong together and no one can convince them otherwise. Say Anything teaches us that if you're willing to risk everything then love and greatness are attainable.
Follow Diego on Facebook, Instagram and Twitter @DiegoMusicNJ