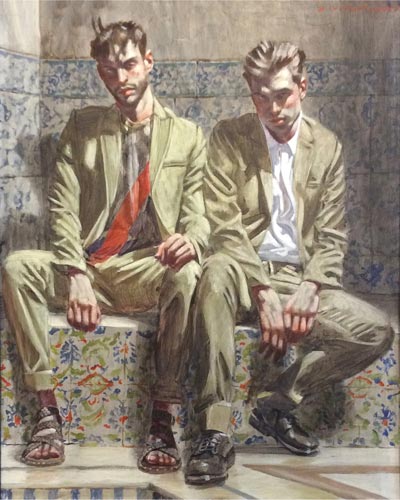 (JERSEY CITY, NJ) --  Several unique works from the Carrie Haddad Gallery in Hudson, New York will be exhibited at Hudson County Community College (HCCC) from Wednesday, March 14 through Saturday, April 21. The exhibit is open to the general public and there is no charge for admission.
The exhibit – Selections from Carrie Haddad Gallery – is curated by Linden Scheff and may be viewed in the College's Dineen Hull Gallery located on the top floor at 71 Sip Avenue in Jersey City, just one block from the Journal Square PATH Transportation Center. 
Now in its 27th year, the Carrie Haddad Gallery represents professionally committed and emerging artists specializing in painting, sculpture, works on paper and various techniques in photography.  Selections from Carrie Haddad Gallery – celebrates the versatility of Ms. Haddad's curating, a blend of figuration, abstraction and everything in between.  
Works by the following artists will be displayed:
---
The article continues after this ad
---
---
Mark Beard (also known as Bruce Sargeant) is a contemporary artist who merges late 19th century English style portraiture with American 1980s fashion photography. Bruce Sargeant is one of six invented artist persona channeled by Beard, who celebrates traditionally masculine themes such as athletics and exploration. Hudson County Community College is proud to have Beard's work included in the College's Foundation Art Collection.
Birgit Blyth is an innovative and prolific photographer who works in a darkroom yet uses no camera! Blyth has been experimenting with a technique known as chromoskedasic painting since the early 1990s. The unusual process involves the use of silver particles in black and white photographic paper to scatter light at different wavelengths when exposed. Birgit Blyth succeeds at keeping her work fresh using cutting-edge methods.
David Dew Bruner creates still lifes and figures drawn in graphite that channel the highly graphic influences of Giorgio Morandi, Diego Velasquez, and the Italian futurists like Giacomo Balla and Marcel Duchamp. Bruner pairs his works, which explore depth, movement, space and repetition, with vintage frames from his collection of refashioned mirror frames from the 1960s or hand-painted antique Italian frames. 
Kate Hamilton's larger-than-life garments, which are made of sewn sailcloth, will be suspended from the ceiling for a breathtaking and thought-provoking display. Her giant "Baby Bonnet" and "Pussy-Bow Shirt" dance above the floor, familiar shapes presented in unprecedented scale, breaking the usual associations with clothing. With these works, Hamilton examines clothing's role in the perception of femininity. 
James O'Shea's painting success is two-fold – the skillful fluidity with which he can traverse mediums and palettes, and an innate ability to reconcile his perception of nature with what he creates on the canvas. Selections for this exhibit include a variety of oil, acrylic, and fresco-secco paintings framed in uniform white wooden shadow boxes. 
An artists' reception for this exhibit will be held on Wednesday, April 4 from 5:00pm to 7:00pm. The reception is open to the general public. 
The Benjamin J. Dineen III and Dennis C. Hull Gallery is open Monday through Saturday from 11:00am to 5:00pm and Tuesday from 11:00am to 8:00pm.  The Gallery is closed Sundays and holidays.
IMAGE: "Two Men with Painted Tile" by Mark Beard
originally published: 2018-03-13 00:00:00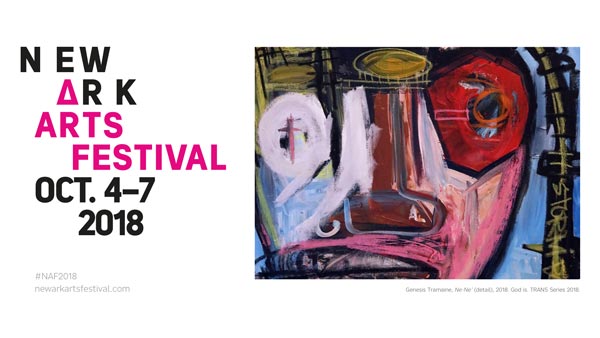 Newark Arts announces launch of new name for its Annual October Arts Festival
(NEWARK, NJ) -- Newark Arts has announced the launch of a new name and brand for its annual art festival. The former Open Doors Citywide Arts Festival is now the Newark Arts Festival and will take place October 4-7, 2018 in Newark, New Jersey, reflecting the city's position as a City of the Arts and national arts capital. In keeping with the festival's beginnings as an artist studio tour, the Open Doors Open Studio Tour will remain a festival highlight, along with a number of exciting spotlight events. Newark Arts welcomes artists of all disciplines to apply to its Call for Participation, open now at the festival website. The deadline to apply is August 3, 2018 by 5:00pm.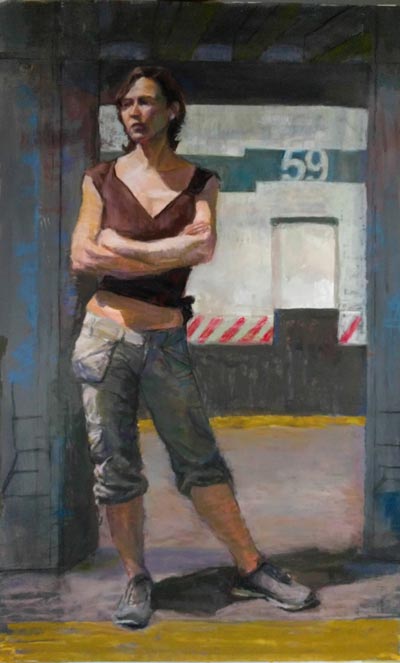 Visual Arts Center of New Jersey Presents Member Exhibition Featuring Elaine Denton
(SUMMIT, NJ) -- The Visual Arts Center of New Jersey will present a new show in their member exhibition series, highlighting the work of Livingston, New Jersey artist, Elaine Denton. Selected by the Art Center's Membership Committee, this show will be on view in Ann's Place Gallery from June 23rd through August 20, 2018.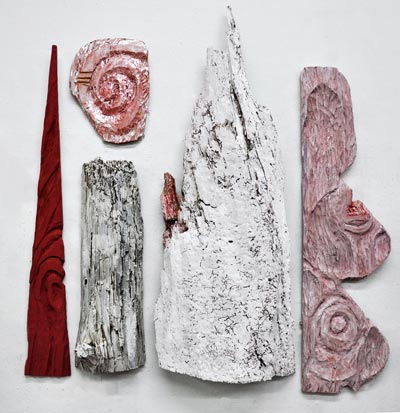 The West Windsor Arts Council Presents: Generation Next: The Family Show
(PRINCETON JUNCTION, NJ) -- West Windsor Arts Council (WWAC) presents Generation Next: The Family Show, part of its annual "Generation Next" exhibition series from June 25 through August 17. Based on an exhibition idea by artist Joy Kreves and curated by her daughter, Ivia Sky Yavelow, this exhibition includes work by 13 visual artists, each part of a family where two consecutive generations are visual artists.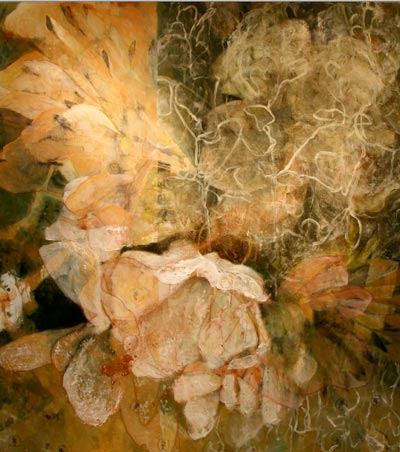 D&R Greenway Land Trust presents Cosmophilia
(PRINCETON, NJ) -- D&R Greenway Land Trust presents Cosmophilia **, a special exhibition by award-winning environmental artist Cameron (Cami) Davis from June 21 to July 25 in D&R Greenway's Johnson Education Center, 1 Preservation Place, Princeton.   ​​​​​​​The artwork, on large canvases that draw the viewer into the space, "celebrates our human relationship within a whole, living and evolving Earth and Cosmos," says the artist.