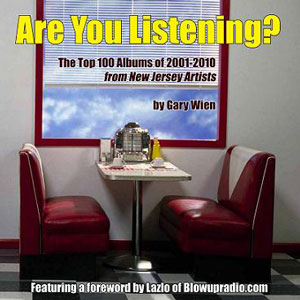 Every now and then you see a band that reminds you just how crappy radio has become. You'll be listening to the singer on stage and wonder why you haven't heard of them before. Each song sounds better than anything played on your favorite station that day, yet you have no idea who they are until you ask the bartender or the person next to you. Red Wanting Blue is one of those kinds of bands.
I wrote those words back in 2005 and they still hold true.  Thankfully, the band from Columbus, OH, has since found its way on to radio stations across the country, but when the brilliant Pride: The Cold Lover was released the band was basically an indie music lover's dream.  In fact, Red Wanting Blue earned something of a reputation as the poster boy for DIY (do it yourself) bands as they managed to tour endlessly throughout the country while putting out quality albums without the support of a record label.
Long before lead singer Scott Terry met Michael Epp at Ohio University in the '90s and formed the band, he was a Jersey boy growing up in Moorestown.  With relatives still in the area, Scott made sure to include the Garden State as a regular tour destination.  Thanks in large part to Scott Terry's tremendous vocals and the band's energetic live shows, word quickly spread about the band that was named after a line from a poem written by Scott in college.
"... and far too often we've been finding ourselves riding red, wanting blue."
Pride: The Cold Lover was the sixth studio release for the band and a major step forward.  My collection of music contains many greatest hits albums that don't stand up nearly as well as this release does.  It's time to reclaim Scott Terry as one of Jersey's own.
Highlights include "Leaving Behind," "Tearing Down Stars," "Spies And Lovers," and "Your Alibi." 
Photo by Wayne Sells
---
From the book
Are You Listening? The Top 100 Albums of 2001-2010 by New Jersey Artists
by Gary Wien
---
---