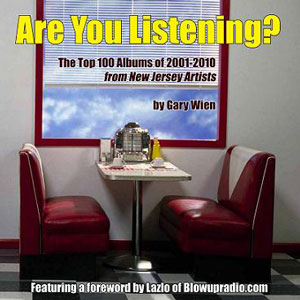 Pancakes And Martinis by Maybe Pete may only contain six songs, but six very impressive songs.  There's no fluff at all here.   It contains some of the pounding rock and roll the band was known for, but also shows the band expanding their songwriting through tunes written by Kelly McGrath that sound unlike anything else they had ever released. 
There are songwriters who are good because they can weave poetry into their lyrics to make beautiful songs; there are songwriters who are good because they can write wonderful hook-laden tunes that instantly stick with you; and there are good songwriters who simply know how to write simple, kick-ass rock and roll songs.  These are the types of songs that have the catchy choruses, but also feature driving beats and lyrics that more or less tell the story of the every man.  That's what Maybe Pete is all about.  They're not aiming for greatness, they're aiming for rock and roll. The band reminds me of that classic line in the Eddie & The Cruisers film when Sal says, "We ain't great, we're just some guys from Jersey."
Well, sometimes being from Jersey means you understand the common blue-collar guy more than most and songs like "The Guitars Got Louder" are practically anthems for the working class.  It's about the simple things that get us through the week and it sums up everything Maybe Pete is about. 
The guitars got louder

The boys got prouder

As the girls moved in front of the stage

The shots came quicker

As the house lights flickered

The night took back the day

Yeah, the night took back the day

-- "The Guitars Got Louder"
Highlights include "The Guitars Got Louder," "Time," "Quiet," and "Asshole."
---
From the book
Are You Listening? The Top 100 Albums of 2001-2010 by New Jersey Artists
by Gary Wien
---
---