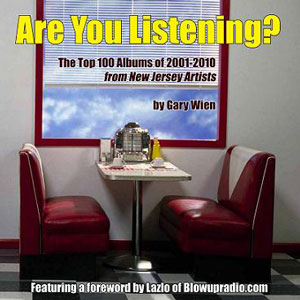 How I Spent My Summer Vacation was the first Bouncing Souls album to feature Michael McDermott on drums.  This was the first and only lineup change throughout the history of the band.  From the very first track it was clear that McDermott was up to the task and the band had come through with one of their best releases to date.
Of all the albums from The Bouncing Souls, this one might be the most accessible to the regular rock and roll fan.  It's punk the way some saw The Replacements as punk. It's just an incredibly fun, upbeat record that (as the title implies) is one you could imagine hearing coming out of a boombox played on a beach during the summertime.  
It's always difficult for a band when they have their first personnel change and even more so when they've been together for a decade.  The song "True Believers" sounds like a message to Shal Khichi, the band's original drummer who left the year before.
Rather than simply taking a stab at Shal, it's more of a statement to the way the band believes in each other and in their music, and how nothing could ever change that.
I've met some people along the way

Some of them split, some of them stay

Some of them walk, some walk on by

I've got a few friends I'll love till I die.

From all of these people I try to learn

Some of them shine, some of them burn

Some of them rise, some of them fall

For good or bad I've known them all.

We live our life in our own way

Never really listened to what they say

The kind of faith that doesn't fade away

We are the true believers

-- "True Believers"
Highlights include "That Song," "Private Radio," "Broken Radio," "Manthem," "Late Bloomer," "True Believers," and "Gone."
---
From the book
Are You Listening? The Top 100 Albums of 2001-2010 by New Jersey Artists
by Gary Wien
---
---