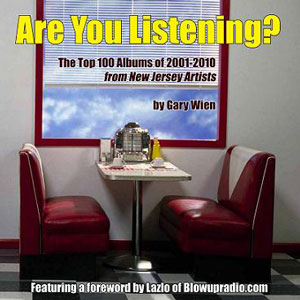 Come Sunday Morning sounds much more polished than Razing A Nation, but the themes are similar.  Arlan remains true to the ideals he believes in and isn't afraid to speak out.  While, at times, the music may be more upbeat than his previous release, it's still a folk album at heart; focusing on love and war, and souls seeking salvation.
Some of the most powerful songs Arlan has ever written are on this disc.  One of the most impresive is "Viola," a gorgeous ballad that proves that some of the loudest voices arise from out of the quiet.  Between the stunningly beautiful piano and call to arms, the song literally dares us to help change the world with a mantra that would make Martin Luther King Jr. proud.
Break these chains of silence

Break these chains of violence

We will walk these miles... and go home.

-- "Viola"
Arlan's voice transcends "I've Not The Heart To Tell Her" through spoken word and the spirit of Woody Guthrie watching on.
But the album's true masterpiece is "The Cannon's Blare."  Tender piano follows the tale of a soldier longing to return home to his love.  
This war is not over

And I'm afraid it's just begun

I'm feeling hung over

And I can't lift this heavy gun.
---
The article continues after this ad
---
---
The flag's they wave higher

The cannon blare grow louder

This war is not over

And I just long to hold her...

-- "The Canon's Blare"
Highlights include "Come Sunday Morning," "I've Got No Choice," "Viola," "I've Not The Heart To Tell Her," and "The Cannon's Blare."
---
From the book
Are You Listening? The Top 100 Albums of 2001-2010 by New Jersey Artists
by Gary Wien
---