By Gary Wien
originally published: 01/26/2012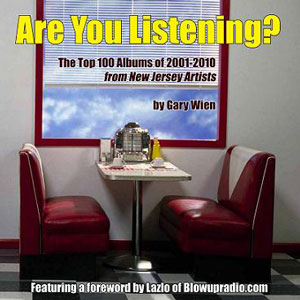 There's something about growing up in the Garden State that stays with people; it becomes part of their identity regardless of whether or not it's readily apparent, and it's something that's hard to shake.   Even though John Gorka has lived in Minnesota long enough for the state to claim him as one of their own, the man who once penned the song "I'm From New Jersey" has never forgotten the roots he planted growing up in Colonia. 
John may not be a household name, but just about every folk music fan will instantly recognize that wonderfully deep baritone voice when it comes across their radio.  Known as one of the leaders of the "New Folk Movement," he's carved out an impressive place for himself within the folk community.  As proof of his stature, artists such as Ani DiFranco, Mary Chapin Carpenter, Lucy Kaplansky, Patty Larkin, and Dean Magraw lent their talents to The Company You Keep.
When John was recording this album (his eighth studio release), he was entering his forties and dealing with family life.  It's a theme that is sprinkled throughout the album and one that gives it its charm. 
Mixed in between some of the most beautiful songs in his impressive catalog are the stories of John and the people around him as they head into their second stage; they take stock of their life ("A Saint's Complaint"); comfort friends whose spouses have walked out on them ("When You Walk In"); revel in the moment of realization that their child has truly changed their life ("Over There"); joke about the unfortunate side effects of getting old ("People My Age"); and, perhaps most importantly, they make promises to utilize the rest of their days, continuing to look forward and to dream ("Morningside").
Highlights include "What Was That," "Shape Of The World," "Morningside," "Let Them In," and "Over There."
---
From the book Are You Listening? The Top 100 Albums of 2001-2010 by New Jersey Artists by Gary Wien
---
---
Gary Wien has been covering the arts since 2001 and has had work published with Jersey Arts, Elmore Magazine, Princeton Magazine, Backstreets and other publications. He is a three-time winner of the Asbury Music Award for Top Music Journalist and the author of Beyond the Palace (the first book on the history of rock and roll in Asbury Park) and Are You Listening? The Top 100 Albums of 2001-2010 by New Jersey Artists. In addition, he runs New Jersey Stage and the online radio station The Penguin Rocks. He can be contacted at gary@newjerseystage.com.
---
---