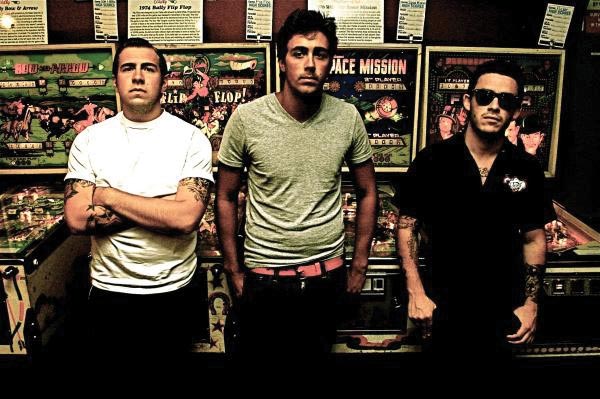 Not since The Replacements had an album simply kick me between the eyes the way Eastern Empire did the first time I heard it.  Lost In Society has been labeled everything from alternative rock to pop punk, but labels go out the door when you hear this disc.  The album moves effortless through rock and roll styles the way Paul Westerberg and his bandmates did in the '80s.  Lost In Society's personal influences may be from '90s artists like Green Day and Blink-182, but their spirit lies in the songs of '80s legends like the Jim Carroll Band and The 'Mats.
Based in the Asbury Park area, the band began in October 2004.  Two years later, they entered the studio to record an EP with Jon Leidersdorff of Lakehouse Music.  It was around this period of time that things began taking off for them.  They finished in fourth in a Battle of the Bands competition that included over 160 bands; earned Asbury Music Award nominations for Best Young Band   (2007, 2008) and Best Punk Band (2008);  started playing shows in several states; and were featured on local college and online radio stations.
By the time Eastern Empire (also produced by Leidersdorff) was released, the band was well polished and ready to take things to the next level.  With a lineup consisting of Zach Moyle on guitar and lead vocals, Nick Ruroede on bass and backup vocals, and Hector Bonora on drums, the band's first full-length release was worth the wait.  And their story is just beginning...
In March 2011, Lost in Society won the Metromix BreakThru Competition and received a $30,000 prize package.  With a little money behind them, fans can hardly wait to hear the follow-up to Eastern Empire.
Highlights include "Sweat," "Everybody's Gone," "Can't Speak," "3PM," "Plastered," "Not My Day," "Find A Way," and "If It Was Up to Me."
---
From the book
Are You Listening? The Top 100 Albums of 2001-2010 by New Jersey Artists
by Gary Wien
---
---