By Gary Wien
originally published: 01/26/2012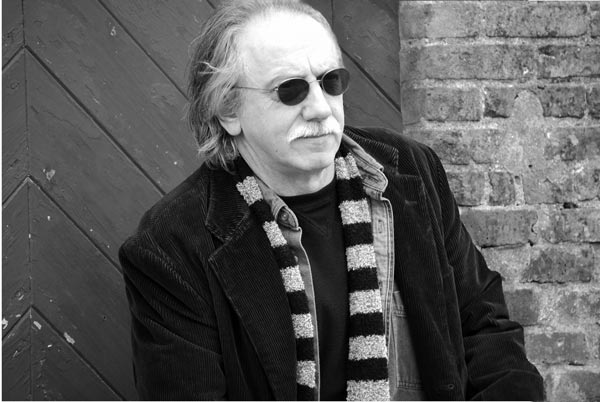 George Wirth seemed to burst out of nowhere with the release of The Lights of Brigantine.  While age may not automatically make someone wiser, George's lyrics carried a sense of purpose and memories that appeared born from a lifetime of experiences.  It's hard to believe that an album so full of wonderful stories and interesting characters could materialize in a debut release, but George, who didn't even start playing out until he was around 55, had plenty of tales to tell. The album was released a few years after the long-time native of the Jersey Shore began performing in local clubs and coffeehouses and firmly entrenched himself as one of the area's top singer-songwriters.
The Lights of Brigantine is largely autobiographical and contains tales that play out as if you're seeing a movie unfold.  With vivid descriptions, his songs come to life through characters that live and breathe in ways few songwriters can match.
George's voice is a bit worn and generally works within a limited range, which provides a certain authenticity to his songs.  When he sings you can't help but feel that he's not only got something to say, but knows what he's saying from direct experience.
His guitar style is generally slow and steady, luring the listener into a state of calm.  Songs are beautiful and simple, consisting of good, solid storytelling and honest vocals.  The album was recorded as if you were there in the studio just watching George do his thing.  It's not fancy, it just sounds natural, the way it should sound.
The Lights Of Brigantine is one of my favorite folk albums of all time.  It's folk in the classic sense of telling tales rather than spreading political views or fostering protest.
---
The article continues after this ad
---
---
Highlights include "Eisenhower Summer, 1952," "Cross The Wide Missouri," "Promises And Rain," "Hard Love," and the simply beautiful title track.
Photo by Brenda Wirth
---
From the book Are You Listening? The Top 100 Albums of 2001-2010 by New Jersey Artists by Gary Wien
---
---
Gary Wien has been covering the arts since 2001 and has had work published with Jersey Arts, Elmore Magazine, Princeton Magazine, Backstreets and other publications. He is a three-time winner of the Asbury Music Award for Top Music Journalist and the author of Beyond the Palace (the first book on the history of rock and roll in Asbury Park) and Are You Listening? The Top 100 Albums of 2001-2010 by New Jersey Artists. In addition, he runs New Jersey Stage and the online radio station The Penguin Rocks. He can be contacted at gary@newjerseystage.com.
---