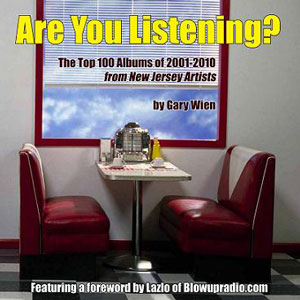 Simply put, Welcome Interstate Managers is one of the most brilliant pop albums of all-time.  From high school kids lusting after their friend's mom, workers in dead-end office jobs, waitresses that never return to a table, and kids partying while their parents are away on Fire Island, this is the suburban Sgt. Pepper. Songs include the witty lyrics and word plays of Elvis Costello with melodies and choruses that mirror The Beatles. 
The album represents what Top 40 would sound like if the music industry had any taste.  How good was it? Well, it earned Fountains of Wayne a Grammy nomination for Best New Artist even though the band's first album was released nearly 7 years earlier!  While Fountain's two previous releases contained minor hits like "Radiation Vibe" and "Leave The Biker," this was their masterpiece and it took many people by surprise.
The band was named after a retail store called Fountains of Wayne that sold outdoor furniture, lawn ornaments, and freaky Christmas decorations on Route 46 in Wayne for more than 40 years, before closing in 2009.  Adam Schlesinger, who co-founded the band with Chris Collingwood, grew up near the store in Montclair.  The two met as freshmen at Williams College in Williamstown, MA. They recorded Fountain's debut as a duo, later adding Jody Porter and Brian Young to the band. 
New Jersey's influence appears not only in the band's name, but often in their songs as well. The quirkiness of the Garden State has proven to be a perfect source of inspiration for their lyrics.  Schlesinger has even shown a little Jersey Pride by wearing t-shirts that salute rest stops along the New Jersey Turnpike while on stage.
Highlights include "Mexican Wine," "Stacy's Mom," "Hackensack," "No Better Place," "Hey Julie", "Fire Island," "Bright Future In Sales," and "All Kinds Of Time."
Photo by Audrey Levy
---
From the book
Are You Listening? The Top 100 Albums of 2001-2010 by New Jersey Artists
by Gary Wien
---
---