By Gary Wien
originally published: 06/23/2017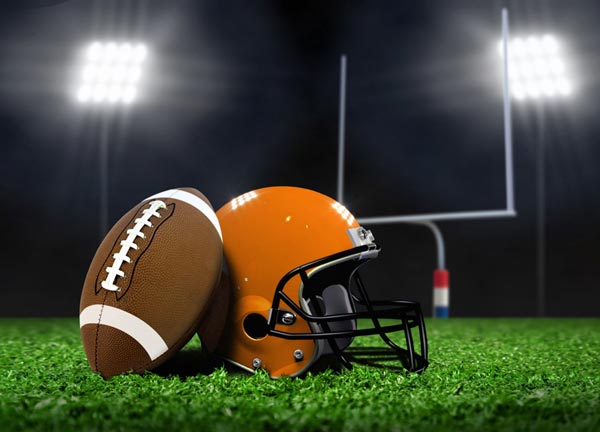 Retired NFL player Don Devers is a man who has had more surgeries than he can count, experiences violent outbursts, and relies on Post-It notes to offset his struggle with traumatic brain injury. Just when things seem their darkest, a desperate longtime fan arrives at his doorstep. But when devoted fan, Ed Ryan, appears at his doorstep, a series of events are put in motion that just may bring Don out of his self-imposed isolation and salvage his life.
That's the premise behind Ken Weitzman's play, Halftime With Don, which has its World Premiere at New Jersey Repertory Company (NJ Rep) in Long Branch from June 22 to July 30.  The production is a National New Play Network Rolling Premiere that will travel to The Phoenix Theatre in Indianapolis and the B Street Theatre in Sacramento, CA.  
Directed by Kent Nicholson, the cast includes Malachy Cleary, Susan Maris, Daniel McVey, and Lori Vega. Halftime with Don is a play that does more than regale a player's greatest game, it delves into an issue that has moved to the forefront of sports in the past decade - concussions and the permanent damage inflicted on the body.  It examines that and more.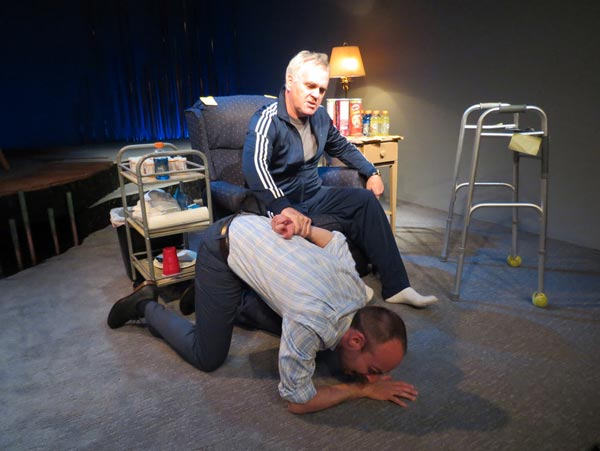 "It's about the physical and mental toll playing a collision (not just a contact) sport can bring about," explained Weitzman.  "It's also about the collateral damage it causes for the players' loved ones, in this case the player's daughter."
Weitzman spoke to former players and read extensively on the subject. "I felt it very important to get it right, to truly capture the experience," he said.  
---
The article continues after this ad
---
---
The National Football League settled a lawsuit over head injuries to former players for $1 billion in 2015 and League executives have publicly acknowledged a link between football and brain damage. Football has always been a violent game since the days players wore leather helmets, but the League has steadily introduced rules thatremove some of the most violent aspects and better protect the players.  In doing so, the NFL has raised the ire of some fans who complain that these rules have made the game "soft."  Weitzman strongly disagrees and takes issue with those who think that football players are protected too much.
"I'm a long-time football fan, but I don't think the game's gotten soft." said Weitzman. "The players are so much bigger and so much faster than they used to be which means the collisions have exponentially more g-force. Those brains are rattling violently inside their skulls.  On the other hand, I don't think the rule changes do all that much to make football safer. Sub-concussions--which can happen with just a defensive and offensive lineman hitting each other--are cumulative.  It's not just the sensational, high-speed collisions that cause lasting damage."
Theatrical plays about sports have a checkered past.  Successful ones include works like Golden Boy, Damn Yankees, That Championship Season, and Lombardi. The number of failures greatly outweigh the successes.  In fact, in 2012 The New Yorker examined the difficulties of bringing sports on stage in a piece entitled, "Why Can't Broadway Make  A Good Sports Play?"  Yet Weitzman sees sports as an opportunity for him and for good reason. Prior to playwriting, he wrote and produced sports documentaries and narratives for television and new media for the National Basketball Association Entertainment, Speedvision, Emerald City, and CybrCard.  He has written plays about basketball (Spin Moves), baseball (The Catch), football (Get Thorpe, Stadium 360) and has a play in progress (Sacrifice) about sexual abuse in a big-time college sports program.
"I do think it's a niche," said Weitzman. "Plays with sports content or theme are obviously far more prevalent in film because in films it's easier to depict the playing of the sport itself.  But theatre affords a different view - an in-depth look at character and an in-depth look at the way sports impacts and has impacted American culture, American history, and even the founding metaphors of this country."  
Pointing out some of his favorite works about sports, he says, "A colleague, Mat Smart, a die-hard Cubs fan, has a terrific play called Tinkers to Evers to Chance. I like Lee Blessing's work and he has several plays with sports in the foreground or background. In terms of films I love (among many others) The Natural, Hoosiers, and Jerry Maguire."
Weitzman hopes the play attracts both sports fans and non-sports fans.  The play is every bit about relationships and the issues of growing older as it is about football.
"Yes, sports are part of it but I don't call it a 'sports play,'" he said.  "It's a human interest story with sports as the lens through which we look at it. In the past my plays have drawn a wide audience.  I've loved that some in the audience had never seen a play but came because they were drawn to a story with sports as a crucial part of it - that it was finally a play that spoke to them and their interests.  I've also loved that frequent theatre goers found they didn't need any sports knowledge or even sports interest to be captivated by the story and the characters. They still had an exciting, fun, and profound experience." 
The National New Play Network is an alliance of nonprofit theaters like NJ Rep who champion the development, production, and continued life of new plays. During one of their Rolling World Premieres, the organization provides production support to the playwright and the partnering theaters, including assistance with the creation and the contracting of the premiere agreement, collaborative interactions between the theaters, and travel and housing funds for the playwright to further develop the play in each city.  It is an excellent opportunity for theatres and playwrights to establish new relationships and further the development of the plays.
"It's very important to the playwright, that I can tell you for sure," said Weitzman. "The innovative organization, NNPN, the National New Play Network that incentivizes these rolling world premieres, knows that many theatres only want to do the world premiere of a play which makes subsequent productions very hard to get. I'll learn so much from having three productions at three theatres and by being in conversation with three different communities. I'll know the play and its impact far better after that."
Prior to this stage, Halftime with Don had about eight staged readings, including one with Premiere Stages in Union, NJ.  Weitzman says the play has changed immensely from the first draft to this World Premiere and the various readings were instrumental in the process.
"Having 10-20 hours in a room with good actors, directors, and dramaturgs and then reading the play in front of an audience is invaluable," explained the playwright. "By the start of this rehearsal process the play was already in good shape."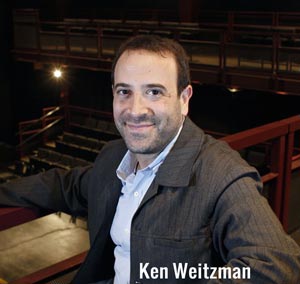 This play marks Weitzman's first time working with NJ Rep and it's been a very good experience.  He says he gets very involved with the premieres of his plays, playing a role in everything from casting to rehearsals - even making revisions in the rehearsal stage to tailor the work to the actors and the theatre space. 
"Gabe and SuzAnne who run the theatre, are devoted to new plays," said Weitzman. "The two of them are invested in the play in such a pure way; they want it to have a long life and have many productions after this one.  I'm also very impressed with the way they've cultivated an audience that is wonderfully engaged, excited, and supportive of new work.   Overall they've created a supportive, generous home for playwrights, theatre artists, and audiences. I'm very fond of them and feel lucky to be working with them."
---
Gary Wien has been covering the arts since 2001 and has had work published with Jersey Arts, Elmore Magazine, Princeton Magazine, Backstreets and other publications. He is a three-time winner of the Asbury Music Award for Top Music Journalist and the author of Beyond the Palace (the first book on the history of rock and roll in Asbury Park) and Are You Listening? The Top 100 Albums of 2001-2010 by New Jersey Artists. In addition, he runs New Jersey Stage and the online radio station The Penguin Rocks. He can be contacted at gary@newjerseystage.com.
---