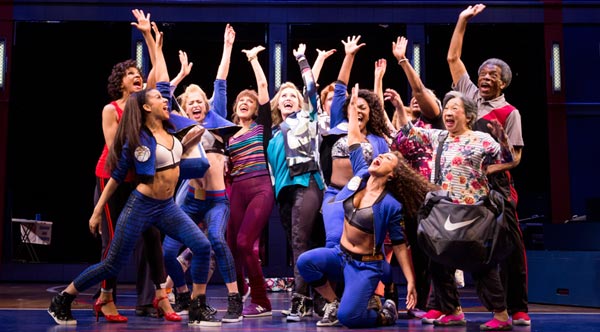 It's a tale as old as time. The older generations don't understand the younger generations, and the younger generations just wish the older generations would stop telling them about how terrible their generation is. What would seem like a topic meant more for drama than comedy, Half Time is a musical that takes a deep dive into the generation gap and finds something more than clichéd stereotypes. By the end, you have a story brimming with more side-aching laughs and tender moments than your tear ducts can handle.
Although the screen-to-stage adaptation field is beginning to feel like a Broadway trope, you just can't help but enjoy the magic when a book by Bob Martin (The Drowsy Chaperone, The Sting) and Chad Beguelin (Aladdin, The Wedding Singer) meets the music and lyrics of Matthew Sklar (The Wedding Singer, Elf) and Nell Benjamin (Legally Blonde, Mean Girls). This gaggle of Tony Award winners and nominees recently came together to craft a musical about 10 Garden State seniors who audition for a basketball team's half-time dance performance troupe. The catch? The dance style is hip-hop and they have precious little time to get ready.
Thankfully, with a little patience and a lot of practice, the audience gets to learn not only about the unyielding determination of the 60-and-over dancers, but they are also treated to the underappreciated art of ensemble comedic timing that we so rarely get to enjoy in the theater these days. Unlike a lot of musicals and comedies on the boards, the chemistry alone produced by the unparalleled talent of Georgia Engel, André De Shields, Donna McKechnie, Lillias White, Nancy Ticotin, Lori Ann Chinn and … well, the entire cast makes Half Time easily worth its ticket price.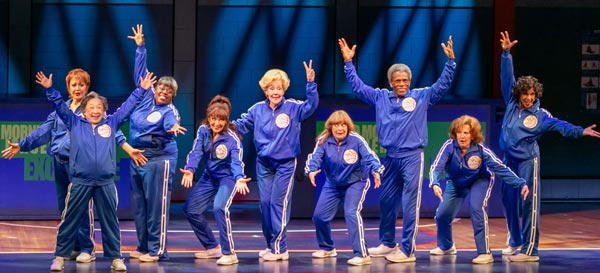 As for the adaptation for the stage convention, Half Time subverts the Broadway trend thanks to Dori Berinstein, who wrote, directed and produced the original film Gotta Dance, the source of our tale. According to Berinstein, the true story behind Gotta Dance was always intended for the theater. And with Jerry Mitchell on board -- the director and choreographer behind Kinky Boots, Legally Blonde, and the upcoming Pretty Woman: The Musical -- Berinstein was able to make it happen.
Like most of Mitchell's adaptations, Half Time starts out strong and keeps the energy in a perfect ebb and flow through much of the first act. We get an almost-too-quick introduction to our team of auditioning seniors, aided by an eager audience who recognizes film, television and Broadway royalty when they are front and center, applauding to the rafters each time. But don't worry. If you're a part of the under-35 crowd and not too familiar with the original cast of The Chorus Line, Ain't Misbehavin or Fela! or take the time to enjoy reruns of The Mary Tyler Moore Show or Everybody Loves Raymond, then you're in for an even bigger surprise than most.
---
The article continues after this ad
---
---
It would be disingenuous to claim that any one actor gives "the" standout performance in Half Time, but it's fair to say that no one in the audience will look at Georgia Engel the same way after the curtain closes. For years, we've watched her wield her thin frame and featherweight voice like a doyenne of comedy, but never would most of us imagine her performing gleefully to hip-hop, strutting up a storm, and espousing the merits of 2 Chainz. But like Engel's Dorothy/Dottie character, she is careful and giving, eager to share the stage with her cohorts, even when the spotlight is clearly on her. That generosity isn't lost when Lillias White belts out the beautiful lyrics to "Princess" or Lori Tan Chinn leaves not a dry eye in the house with "The Waters Rise."
But lest you think this is only a great time to be had for those approaching retirement, the younger cast members are given their moments to shine as well. From Haven Burton's Tara to Nkeki Obi-Melekwe's Kendra to Tracy Jai Edwards' Alison, the 20- and 30-somethings of Half Time hold their own with the veterans of the stage, whether it be in song, dance or acting prowess. Add to that the multi-talents of Alexander Aguilar, who mesmerizes in "¿Cómo No?" with Nancy Ticotin, and the one, two, three … four … five characters played by the tireless, yet dynamic Garrett Turner, and everyone gets a spotlight.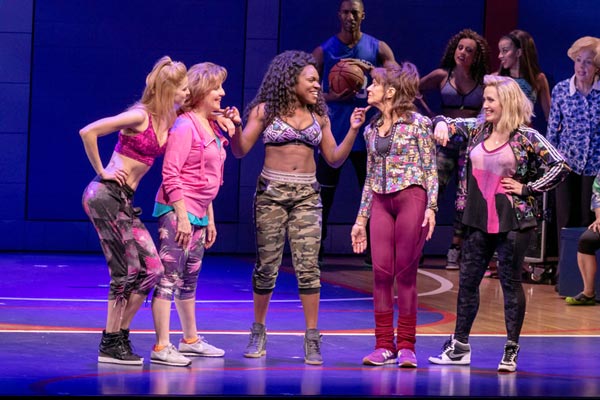 Although I could fault the musical for its unusually long first act -- or maybe it just felt that way -- or for making us wait for a Donna McKechnie dance solo, ultimately, it all feels like a lesson in patience and learning to lean in to a world that isn't afraid to take its time. Now isn't that a message we could all use today?
A cynic could call Half Time pandering or simplistic in its approach to issues involving the challenges of age, but the message is much more universal than the truism: "Age is all about perspective." The musical manages to acknowledge that life's challenges rarely have easy answers, but facing them with family and friends makes it a hell of a lot less exhausting to cope. What Half Time does marvelously is give every character their moment to deliver that message, whether it be through humor or tears or both.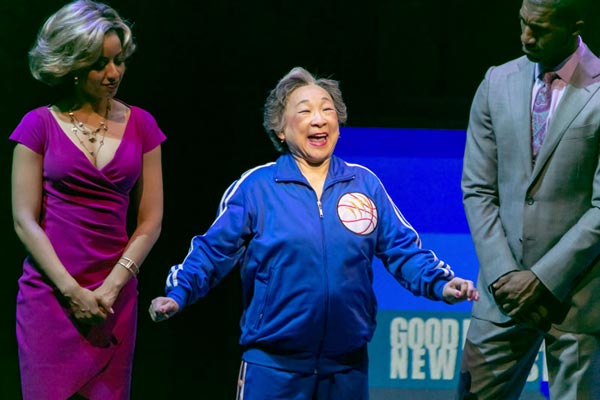 PHOTOS BY JERRY DALIA
---
---

Candace Nicholson is a freelance writer, editor and blogger covering arts & culture, small business and community. When she's not pitching magazines, editing creative genius or penning blog posts, she's a regular contributor to LAFRA's Widows, Orphans & Disabled Firemen's Fund. Visit her blog at www.incandescere.com
---