originally published: 02/17/2018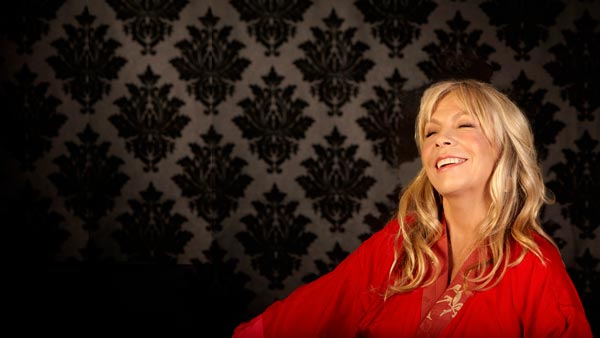 (TOMS RIVER, NJ) -- An Intimate Evening with Rickie Lee Jones comes to the Grunin Center for the Arts on Thursday, March 22 at 7:30pm. Two-time Grammy winner Rickie Lee Jones exploded onto the pop scene in 1978 and has made a career of fearlessly experimenting with her sound and persona over 15 critically acclaimed albums.
A cultural phenomenon, Rolling Stone magazine put her on its cover twice in two years, and Saturday Night Live gave her an unprecedented three songs for her second appearance. 
Rickie is both a character in the songs and the songwriter singing, defying convention with her sometimes brazen sexuality and the mixed bag of jazz, rock, and what has come to be known as 'confessional' songwriter performances.
Her latest album The Other Side of Desire was written, recorded, and rooted in the city of New Orleans, where Jones lives on the opposite side of the street made famous by Tennesse Williams. Produced by John Porter (Roxy Music) and Mark Howard, this is the first new music Jones has written in over a decade.
"This work is inspired by many years of sitting with all the events of my life until I had something to paint with," says Rickie. "I came to New Orleans to write and to live a different way than what I have known in on the West Coast. Here is another record then, made of my imagination, and whatever else that has no words, using the clay of this place and the shapes of my eyes to form some kind of picture of my life, or my heart, that I alone can understand, and hopefully that others can enjoy."
---
The article continues after this ad
---
---
The concert takes place on the Main Stage (Building #12) Ocean County College Main Campus, College Drive, Toms River, NJ. Please use Parking Lot #2. Tickets range from $59-$45 and are available online at grunincenter.org, or by calling 732-255-0500, or at the Box Office, Monday to Friday, 10:00am to 5:00pm and one hour prior to show time.
PHOTO BY ASTOR MORGAN