originally published: 03/09/2019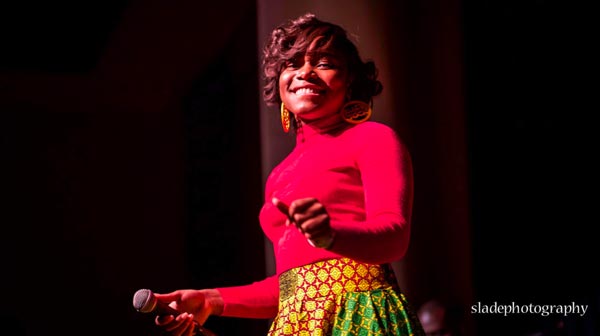 (TOMS RIVER, NJ) -- Seventeen-year-old singer-songwriter Alexis Morrast has proved her chops by twice taking the title at Amateur Night at the Apollo, and also winning "Showtime at the Apollo," a Fox TV program hosted by Steve Harvey. This month, Morrast will grace the main stage of the Jay and Linda Grunin Center for the Arts. "Introducing Alexis Morrast" is set for Sunday, March 31 at 3:00pm, part of the arts center's Jazz on a Sunday Afternoon Series.
Alexis Jessica Morrast began singing at the age of three. The youngest of six, this singer/songwriter is a 16-year-old phenom and native of Newark, now residing in Plainfield, New Jersey. She is not only a two-time Amateur Night Winner at The Apollo but also won "Showtime at the Apollo," which aired on Fox TV and was hosted by Steve Harvey! Not to be complacent, she continued studying and working hard to become the recipient of the 2017 Hot House Magazine "Best Up and Coming Young Artist Award."
Tickets are $24 for Adults and $20 for Seniors. To purchase tickets, contact the Grunin Center at 732-255-0500 or visit grunincenter.org. The Grunin Center is located on the Ocean County College Main Campus, on College Drive in Toms River, New Jersey.
---