originally published: 03/03/2019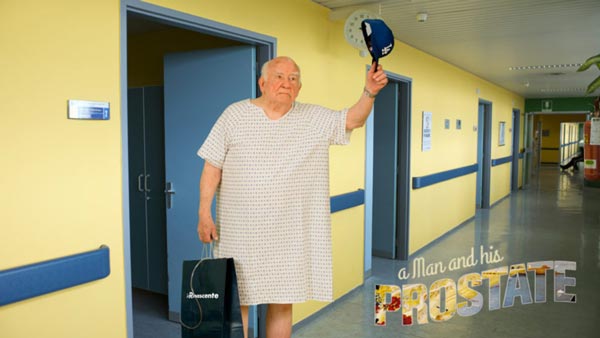 (TOMS RIVER, NJ) -- Actor Ed Asner discovers his inner self in more ways than one in his show "A Man and His Prostate," based on a true life experience, and on stage soon at the Jay and Linda Grunin Center for the Arts on Saturday, March 23 at 2:00pm.  A near tragedy is masterfully transformed into a one-man comedy, perfectly portrayed by Asner in his hilarious visit to the hospital in preparation for surgery he doesn't want. 
Asner has been an enduring presence in television and film, and on stage, for 60 years. He developed his craft in Chicago and New York, and established himself as a solid and versatile performer, regularly featured in roles on the big screen and in landmark television series such as "The Outer Limits," "Gunsmoke," "The Wild Wild West," "Ironside," and "Mission Impossible." 
In the 1970s, Asner's role as Lou Grant in the long-running hit sitcom "The Mary Tyler Moore Show" catapulted him to stardom. He then cemented himself as an "actor's actor," perpetuating his character in the dramatic series "Lou Grant." Asner is the only actor to have won an Emmy for the same role in both a comedy and a drama, with five total as Lou Grant. He went on to win two more Emmys for complex roles in the mega-hit miniseries "Roots" and "Rich Man, Poor Man."
In addition to his celebrated work in television, Asner turned in memorable performances in films such as "JFK," "Elf," and "Pacific Edge." He returned to Broadway in "Grace," and toured the country with his one-man show "FDR," portraying President Franklin D. Roosevelt.
Asner also served two terms as President of the Screen Actors Guild, protecting the rights of professional working actors.
---
The article continues after this ad
---
---
Tickets to "A Man and His Prostate" are $35–$39. For more information, or to purchase tickets, call the Grunin Center box office at 732-255-0500 or visit grunincenter.org.
 The Grunin Center is located on the OCC Main Campus, College Drive, Toms River, NJ.