originally published: 07/07/2017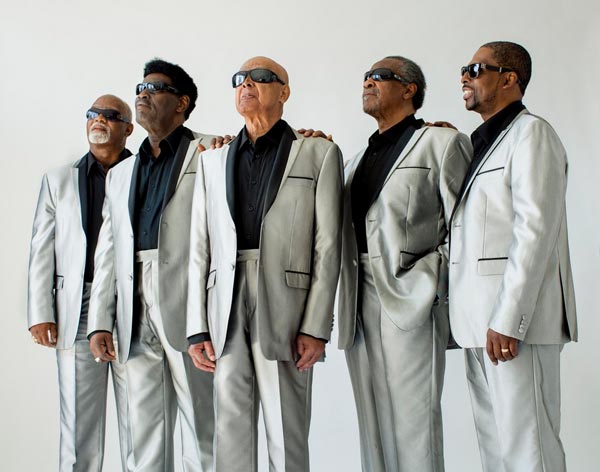 (TOMS RIVER, NJ) --  Come hear acclaimed artists play classic jazz and swing at the Jay and Linda Grunin Center for the Arts at Ocean County College (OCC) during its new performing arts season.  The "Grunin Presents" and "MidWeek Jazz" lineup features big-name stars along with up-and-coming talent of local, national, and international acclaim. 
MIDWEEK JAZZ: Geoff Gallante, Wed, August 23, 8pm, $24-$20. The 15-year-old jazz trumpet prodigy – who has practically grown up on the Grunin Center stage – returns to his native Toms River to show off the incredible playing that has turned him into a worldwide sensation at such a young age. He will perform a special duo concert with Joe Holt on piano, playing scintillating interpretations of some of the best loved classic jazz tunes from the 1920s, '30s, and '40s. Gallante is also the MidWeek Jazz record holder for most tickets sold so get your seats in advance!
MIDWEEK JAZZ: Champian Fulton, Wed, September 20, 8pm, $24-$20. Internationally-renowned vocalist/pianist Champian Fulton makes her Grunin Center debut, performing songs off of her critically-acclaimed albums After Dark(a tribute to Dinah Washington) and Speechless. Her quartet will feature Stephen Fulton on fluegelhorn, Dor Samoha on bass, and Fuku Tainaka on drums. Come hear why jazz writer Mark Stryker called her, "The most gifted pure jazz singer of her generation."
MIDWEEK JAZZ: At the "JASS" Band Ball: A Centennial Celebration of Recorded Jazz with Dan Levinson's Roof Garden Jass Band, Wed, October 11, 8pm, $24-$20. On the morning of Feb 26, 1917, while America simmered on the brink of war, the Victor Talking Machine Company brought a band of five musical revolutionaries from New Orleans into their new recording studio at 46 West 38th Street, Manhattan. They called themselves "The Original Dixieland 'Jass' Band," and played an exciting, fiery kind of music that was unlike anything else on record at that time, and which the New York public hadn't heard before. On that historic day, the ODJB made what would become the first "jazz" phonograph record. This October, 100 years later, Dan Levinson's Roof Garden Jass Band will take you back to that historic moment and delight your senses with those very same sounds that exalted a war-weary nation and propelled it into a wild, hypnotic frenzy.
GRUNIN PRESENTS JAZZ: Preservation Hall and Columbia Artists present Irma Thomas, The Blind Boys of Alabama, and The Preservation Legacy Quintet, Tues, November 7, 7:30pm, $49-$45 (Grunin Presents Buy More/Save More Discount may also be available). If the French Quarter is the musical heart of New Orleans, then Preservation Hall is its heartbeat. Take a group of long-time performers from the venerable concert hall, The Preservation Legacy Quintet, combine them with the Crescent City's "Soul Queen" Irma Thomas, throw in the spiritual authority of The Blind Boys of Alabama, and you get a very special evening of music that showcases "The Heart and Soul Queen of New Orleans." Touring together for the first time, this unique trip will treat audiences to a special evening filled with musical collaborations and traditional standards.
---
The article continues after this ad
---
---
As part of New Orleans' musical royalty, Irma Thomas is a Grammy Award®-winning singer with a rich musical history. Her soul-drenched voice can be heard on the Allen Toussaint-produced track "It's Raining," which was featured in the Jim Jarmusch's cult classic, Down By Law; in 2007, she was inducted into the Louisiana Music Hall of Fame; and in 2008, she was featured on the poster of the world-famous New Orleans Jazz & Heritage Festival.
The Blind Boys of Alabama have the rare distinction of being recognized around the world as both living legends and modern-day innovators. Since the original members first sang together as kids in the late 1930s (including Jimmy Carter, who leads the group today), the band has persevered through seven decades to become one of the most recognized and decorated roots music groups in the world. In 2005, they released Down in New Orleans, a Grammy Award®-winner for "Best Traditional Soul Gospel Album."
The Preservation Hall Legacy Quintet represents a tradition that started in 1961 when Preservation Hall first opened in the French Quarter. As the world-renowned Preservation Hall Jazz Band continues its exciting exploration of the boundaries of New Orleans jazz, the Preservation Hall Legacy Quintet has formed, with the help of the non-profit Preservation Hall Foundation, to help maintain a connection with the traditional aspects of the Hall's musical legacy.
MIDWEEK JAZZ: Peter & Will Anderson present George Gershwin's Porgy and Bess, Wed, December 13, 8pm, $24-$20. "Virtuosos on clarinet and saxophone" (New York Times) identical twins Peter and Will Anderson have re-conceived Gershwin's masterpiece with their sextet, including a vocalist. Songs include "Summertime," "It Ain't Necessarily So," "I Loves You, Porgy," "My Man's Gone Now," and "Bess, You Is My Woman Now."
GRUNIN PRESENTS VOCAL JAZZ: New York Voices, Fri, January 12, 8pm, $35 (Grunin Presents Buy More/Save More Discount may also be available). This critically-acclaimed vocal group has refined its musical story to a high art. The members are known for their close-knit voicings, inspired arrangements, and unparalleled vocal blend. A chameleon-like musicianship allows the group to move seamlessly from setting to setting, be it orchestral/big band to the intimate trio lineup. New York Voices has traveled the globe with its elegant music, amazing audiences the world over with impeccable voices and stunning arrangements. "Live, they're just as impressive to witness," says Mathew Lurrie, Time Out Chicago. "We dare say there may be no better way to understand the wit and wink of jazz harmony than via these Voices."
MIDWEEK JAZZ: The Midiri Brothers Salute the 80th Anniversary of Benny Goodman's Legendary Carnegie Hall Concert, Wed, January 24, 8pm, $24-$20. In January 1938, Benny Goodman performed a concert at New York's Carnegie Hall that became known as one of the most exciting – and important – evenings of music in the history of jazz. For the 80th anniversary, Grunin Center favorites, The Midiri Brothers will perform an unforgettable tribute to the night Carnegie Hall learned to swing!
GRUNIN PRESENTS JAZZ: The Birdland All-Stars featuring Tommy Igoe – The Art of Jazz, Wed, February 14, 7:30pm, $45-$43 (Grunin Presents Buy More/Save More Discount may also be available). Featuring the finest musicians in New York, The Birdland All-Stars have been thrilling audiences at "The Jazz Corner of the World" for the last 10 years. Returning to the road for the first time in five years, The Birdland All-Stars have created new arrangements featuring the music of David Bowie, The Police, and Steely Dan, as well as fresh treatments of iconic compositions by Charlie Parker, Chick Corea, and Herbie Hancock. Tommy Igoe is one of the world's most prominent drummers, bandleaders, and music education authors. He has been featured on multiple Grammy award-winning recordings and recently won the coveted "2014 Modern Drummer Reader's Poll" award for "Best Jazz Drummer."  Igoe also created the drum set book for Disney's Broadway production of The Lion King, also serving as associate conductor.
MIDWEEK JAZZ: Bucky Pizzarelli, Wed, March 7, 8pm, $24-$20. There aren't many legends left quite like guitarist Bucky Pizzarelli! Having played with famous musicians from Ray Charles to Frank Sinatra and everyone in between, Pizzarelli will return to the Grunin Center shortly after his 91st birthday, along with guitarist/vocalist Ed Laub. Do not miss the opportunity to be in the presence of a true jazz legend, still playing wonderfully after all these years!
MIDWEEK JAZZ: Dennis Lichtman's Queensboro Five, Wed, March 28, 8pm, $24-$20. Though cities like Harlem and Chicago are often most associated with "The Golden Age of Jazz," it was Queens, New York that was home to more jazz musicians per square mile than anywhere else in the United States. Clarinetist Dennis Lichtman, leader of the fabled Mona's jam session in New York City, will be bringing an all-star quintet to pay tribute to past denizens of Queens such as Louis Armstrong, Fats Waller, Bix Beiderbecke, and many more!
MIDWEEK JAZZ: Glenn Crytzer's Salute to Joe Venuti & Eddie Lang, Wed, April 11, 8pm, $24-$20. One of the great partnerships of early jazz was that of violinist Joe Venuti and guitarist Eddie Lang, who teamed up to make dozens of classic records before Lang's untimely death at the age of 31. For this special concert, guitarist Glenn Crytzer has organized a star-studded quartet with violinist Andy Stein, pianist Conal Fowkes, and bass saxophonist Jay Rattman to make the music of Venuti & Lang come alive again.
MIDWEEK JAZZ: Stephanie Trick & Paolo Alderighi: Four Hands, One Piano, Wed, May 16, 8pm, $24-$20. Stephanie Trick and Paolo Alderighi are without a doubt two of the greatest exponents of classic jazz piano, specializing in the exciting sounds of ragtime, stride, swing, and boogie-woogie. For this special concert, the husband and wife team will join forces to play a series of intricate "four-hand" duets on a single piano. "I love to hear Stephanie and Paolo together," says pianist/NEA Jazz Master Dick Hyman. "They are an inspiration. Such sympatico! Such back-and-forth! Individually they are marvelous musicians – we've known that, but together they play four-handed stride as it's never been done. Brava, bravo!"
MIDWEEK JAZZ: The Jazz Lobsters Big Band, Wed, June 20, 8pm, $24-$20.  The 2017-18 MidWeek Jazz season ends with another scintillating performance by the ever-popular Jazz Lobsters Big Band, made up of some of the finest musicians in the tri-state area. From the swinging sound of Benny Goodman to the modern arrangements of Quincy Jones, The Jazz Lobsters will demonstrate the timeless appeal of a big band firing on all cylinders.
Shows take place on the Main Stage, Grunin Center, OCC Main Campus, College Drive, Toms River, NJ. Please use Parking Lot #2.
Jazz Club Subscriptions and Military Discounts (active US military/eligible veterans) are available. Purchase Tickets online grunincenter.org, call 732-255-0500, or visit the Box Office, Mon-Fri, 10am-5pm. Prices, dates, times, performers, and shows are subject to change.