By Gary Wien
originally published: 04/26/2019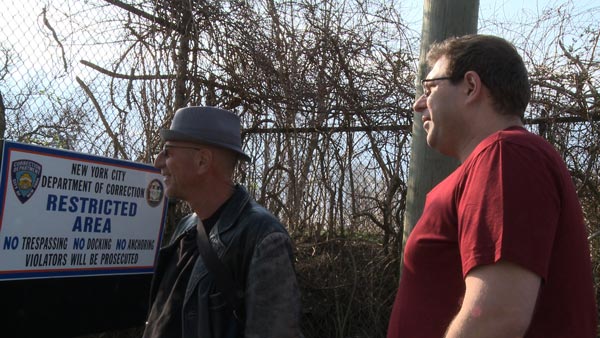 Imagine waking up one day to your own personal version of The Matrix in which everything you thought you knew about your family was a lie? 
Years after Jason Charnick's parents had died, he pops in a series of videotapes and watches his world get turned upside down.  He hears his dying father talk about how his mother smuggled drugs into his prison cell for him.  He learns that his mother once overdosed in their bathroom, that his grandfather was off the grid for decades because he was an Army deserter, and much more.  
These revelations all came through interviews his uncle conducted with his father before his death.  Charnick details his story - including showing scenes of himself while watching the footage for the very first time - in the riveting documentary Getting Over.
The film is a gripping tale of a boy growing up in the Bronx during the 1970s with a father who was in and out of jail and parents who were heroin addicts.  Charnick did not succumb to drug addiction, but found himself coping via food and ultimately tipping the scales at 300 pounds.
"Joe is a gambler, we're drug addicts, and he's an overeater," his uncle says in one of the interviews with Jason's father. "Everybody's got their problems."
---
The article continues after this ad
---
---
That, in essence, is the moral of the film.  Everybody has their own problems, their own demons, and their own stories that may be kept hidden from even their own family.  Charnick doesn't believe his family was unique, but the manner in which he discovers the truth is pretty rare.
"You see some of that in the film," said Charnick as he discussed documenting him watching the videos for the first time on film.  "I set up that camera in my office specifically for those moments.  The videos had been sitting in my closet for God knows how long.  Just the fact that I'm hearing my father tell stories that I heard versions of when I was four, five, six years old… it was a real trip."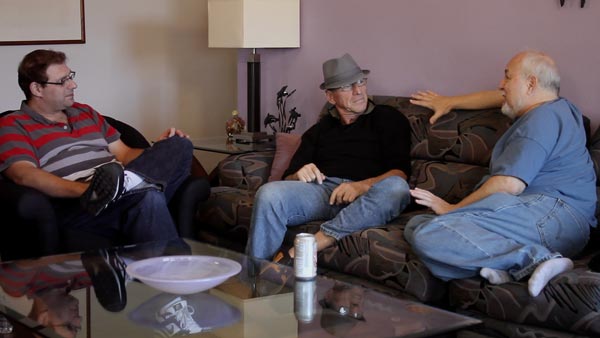 The film had its world premiere at the SXSW Film Festival in Austin, Texas in March 2018.  It's also had screenings at SF DocFest, and won the Audience Award for Best Documentary at the 2018 Indigo Moon Film Festival in Fayettsville, North Carolina.  Locally, it will be screened at The Collective Art Tank in Asbury Park on Friday, April 26 and Saturday, April 27.  Both screenings are at 7:00pm and will be followed by a Q&A with Charnick.  The film is also available to rent or buy on all streaming services and is available on DVD as well.
Charnick has been working in the film industry for the past 20 years.  He originally grew up wanting to be a lawyer because of shows like Law & Order but when he first arrived at Boston University and had to spend a day watching the proceedings at a courthouse for a pre-law course, he realized real law wasn't nearly as exciting as television.  He wound up going into Psychology and began taking some film courses on the side.  He graduated with a degree in Psychology but by the time he graduated it was clear his interest was working in film.
After struggling to find much film work in New York City (largely because he didn't attend film school) he decided to move to Los Angeles where he's had a fairly successful career.  Some of the projects he's been involved with include post-production works for films like The A-Team, Cabin in the Woods, Ted and for many of the Adam Sandler Happy Madison Productions films.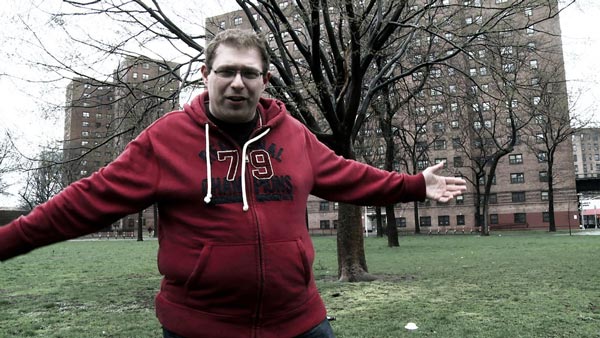 One of the most daring aspects of the documentary is how Charnick lets the viewer experience the filmmaker observing the revelations in real time.  He is not retelling these stories, he's living them.  Out of several powerful moments, one that stands out the most is when he visited the park where his father likely did heroin for the first time. It was located about a five minute drive from where he grew up.  As he stares out at the surroundings he breaks down thinking about how he was literally at the crossroads where his father's life went downhill and the lengths his mother had to go to in order to shield him from seeing that lifestyle.
"At any given time, I could have been like I want to see my dad, I'm going to just hop on the bus and go see him," said Charnick.  "But my mother cultivated this environment where she didn't want me exposed to that. So, at the time of actually being in the place where my father went down the road for the first time; the entirety of my mother's efforts and my grandmother's and that side of the family - the effort to keep me protected from that really struck home.  I could throw a rock and hit my old building.  It was that close.  It was a trippy experience."
He says he always thought his mother likely dabbled in drugs at some point.  She was dating his father in 1970s New York City and running in the same circles, which made the odds pretty good.  But while he thought she might have experimented with marijuana, he was shocked to learn that both of his parents had been doing heroin.  When he heard his father first mention it, he had been binge watching the tapes around three in the morning.  He was so taken aback by what he saw that he filmed the scene gripping a mike tight and so close to his mouth that his sound editor wanted him to reshoot it.  But Charnick kept the original scene in, wanting to show the raw emotion rather than worry about production value or a hot sounding mike.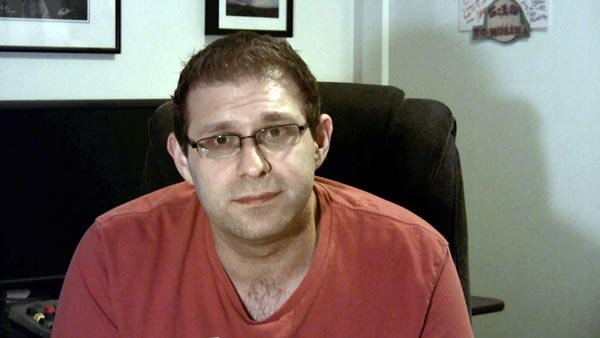 One of the most touching scenes is when Charnick discovers that his father was devastated that

he did not return home from prison to a welcome back celebration like his fellow inmates all received.  In fact, he came home to a son who was completely disinterested - more interested in watching television and barely acknowledging that his father (who he rarely saw in person) was back.  He soon learned that this feeling of guilt about pushing his father away was very universal among children of addicts.   Sharon Rutter, who edited the film, explained that many children in these situations are forced to grow up quickly; they have to make rather adult-nuanced, complex decisions and thoughts about their relationship with their parents - something that is asking a lot from a child.
"At the time, it really struck me how universal that sense of guilt is for a child of an addict," said Charnick.  "It's important because if we are ever going to break this cycle - not only of addiction, but of the shame that comes with it - we need to teach children early on that it is not your fault.  You are a child.  You are not expected to hold the load for a forty year-old man's lifelong choices and decisions."
It took Charnick nearly a decade to gather the strength to watch the tapes for the first time and another five years to make the documentary.  During that time, he learned much of family history that was hidden from him and discovered the truth of stories that had been fabricated. It was not an entirely bad experience though, he met his future wife a few years into the project and learned why he wanted to be a filmmaker in the first place.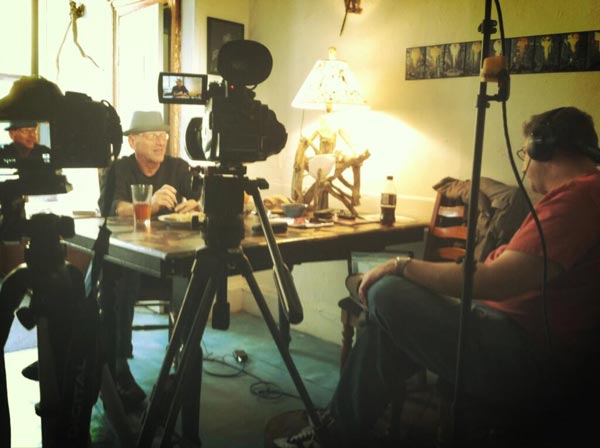 "My whole reason for wanting to be a filmmaker is to tell individual stories that are open and honest and shed light on things people might only know about in generalities like drug addiction, crime in New York, etc.," said Charnick.  "But I wanted to make it one individual story.  I knew it had to be as open and honest as possible.  There were times this was a struggle, like do I want to mention I smoked pot in a movie where I'm talking about my father's drug addiction? Do I want to talk about my problems with food? Do I want to let the world know that? It just got to the point where if I'm going to tell this story at all, I have to tell it all the way even if it didn't make everybody happy."
"For me, it's very important to not hold back," he continued.  "If you're going to do something like this you have to be as open and honest as possible."
True to his word, Charnick revealed his family's secrets as he learned them. The process of how he did it is as important as the content unveiled.  It's a film worth seeing to get perspectives on addiction, prison, and family dynamics in challenging times from angles rarely shown.  These are the people and the stories behind the statistics and the evening news.  
Charnick is not seeking sympathy and he knows his story is being played out by many every day, but that's exactly why he made this film.  To give his story and their's a voice.
---
Gary Wien has been covering the arts since 2001 and has had work published with Jersey Arts, Elmore Magazine, Princeton Magazine, Backstreets and other publications. He is a three-time winner of the Asbury Music Award for Top Music Journalist and the author of Beyond the Palace (the first book on the history of rock and roll in Asbury Park) and Are You Listening? The Top 100 Albums of 2001-2010 by New Jersey Artists. In addition, he runs New Jersey Stage and the online radio station The Penguin Rocks. He can be contacted at gary@newjerseystage.com.
---