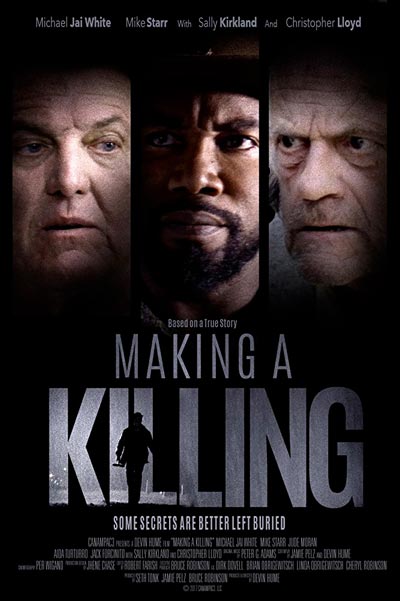 (ASBURY PARK, NJ) -- The 16th Annual Garden State Film Festival will present the East Coast premiere of "Making A Killing," a new independent feature film from Tinton Falls, New Jersey native Devin Hume (Director/Producer/Co-Writer) and Bruce Robinson (Executive Producer/Producer). Starring Michael Jai White, Mike Starr, Jude Moran, Aida Turturro, New Jersey's Jack Forcinito with Sally Kirkland and Christopher Lloyd, this twisted modern-day crime mystery BASED ON A TRUE STORY, tells the story of three morticians who get caught in a web of greed and deceit, involving buried treasure and a tangled love affair. 
The backstory to this film is as compelling as the film itself. "Making A Killing" will screen at the Jersey Shore Arts Center with the filmmakers and several cast members in attendance, on Saturday, March 24th from 8:00-10:00 p.m. during the Garden State Film Festival which runs from March 22-March 25, 2018. 
When New Jersey native Devin Hume met Canadian Bruce Robinson on a beach on the Big Island of Hawaii in 2016, it was the beginning of a beautiful friendship and exciting film collaboration. Robinson had hired Hume to do camera work for a documentary interview. Their interview subject went MIA, but the two met up on that beach anyway, as Robinson offered to treat Hume to lunch. When Robinson asked Hume if he had any ideas for a feature film, not only did Hume respond with a compelling and crazy true story... but said that he also actually knew the people involved! Although initially apprehensive about investing in a murder mystery, Robinson became too intrigued to pass this one up.
Hume told Robinson that it all began when he was seeking work in a small Colorado town in 2008/09. He responded to an ad by two Mortician brothers who were looking for someone to paint their mortuary. These men were philanthropists and highly respected pillars of their community – in addition to the mortuary, they held positions on the city council and one later even became the town's Mayor. They also ran a church, owned a guitar store, a restaurant and more. Some time later, Hume enrolled in film school in Denver, but often returned to that small town to work on his film projects, as he had access to an abundance of resources there. His first few films were about Morticians because he knew them and was able to borrow their hearse, etc. During this time, Hume had begun a screenplay about these people, as he was fascinated by their life. Fast forward a few years, Hume had been away for a number of years and received a call from a friend telling him that the Morticians were suspects in a murder case. They were being accused of murdering another Mortician from a neighboring town, who was also a convicted pedophile. And there's more…much more to the story….
Winner of  "Best New Mexico Feature Film" at the Santa Fe Film Fest, "Making A Killing" is only the third film to entirely shoot in Las Vegas, New Mexico (along with the original "Red Dawn" and "No Country For Old Men). The filmmakers chose this location because it had the look and feel of "anywhere U.S.A.," had an abundance of resources, perfect weather and was extremely  "film-friendly."
---
The article continues after this ad
---
---
Individual screening tickets are $15 in advance and $17 at the door. Weekend passes are $50 in advance and $55 at the door. Day Passes are also available - the Saturday Day Pass is $30 and Sunday Day Pass is $25. Tickets are available at www.gsff.org and at festival box offices.  
originally published: 2018-02-17 00:00:00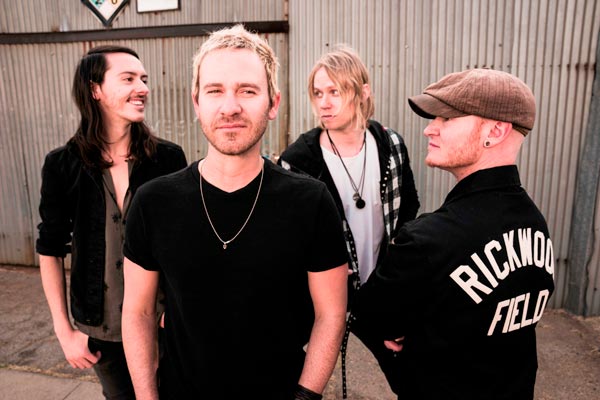 Lifehouse To Perform At QuickChek New Jersey Festival of Ballooning
(READINGTON, NJ) -- With hit songs spanning a half dozen genres, Lifehouse is an American rock band like no other. With 100 hot air balloons hanging in the air, attendees at the 36th annual QuickChek New Jersey Festival of Ballooning in Association with PNC Bank will be "Hanging by a Moment" as the legendary alternative rock band headlines the Festival's live concert series on Saturday, July 28, 2018.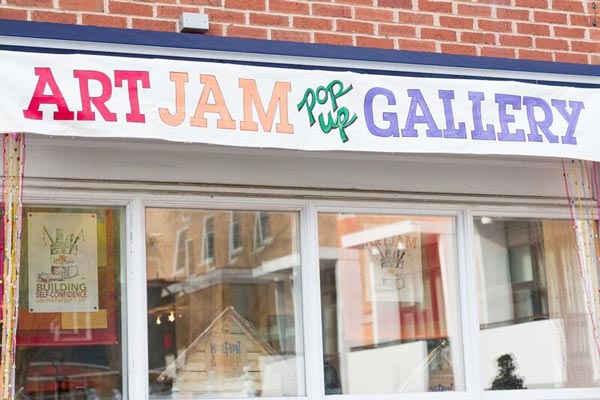 ArtJam - Pop Up Art Gallery Runs In April
(PRINCETON, NJ) -- ArtJam is back! Once again, HomeFront's ArtJam, a fun and funky pop up art gallery, will feature professional artists, undiscovered artists who have experienced homelessness, and the community at large in a celebration of creativity. It all starts Friday, April 13, when a storefront on Palmer Square in Princeton will be transformed into a display of talent. Now in its ninth year, ArtJam has grown to over 100 participating artists, including Judith Brodsky, Jon Sarkin and Cynthia Groya. Works from these well-known artists will be displayed alongside the works of HomeFront clients who have limited means but enormous talents.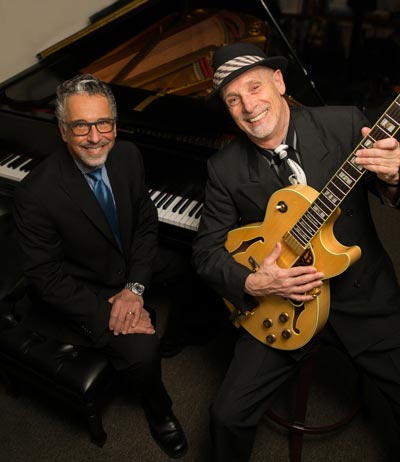 Bickford Theatre Presents Jerry Vezza and Grover Kemble
(MORRISTOWN, NJ) -- Pianist Jerry Vezza and singer/songwriter Grover Kemble celebrate their more than 25 years of musical partnership with a concert they are calling "Tales and Tunes Together." This engaging duo has shared many musical experiences which they will showcase, joined by bassist Rick Crane, drummer Tom Sayek, and saxophonist Anton Denner. The concert takes place at the Bickford Theatre on Thursday, April 5 at 7:30pm.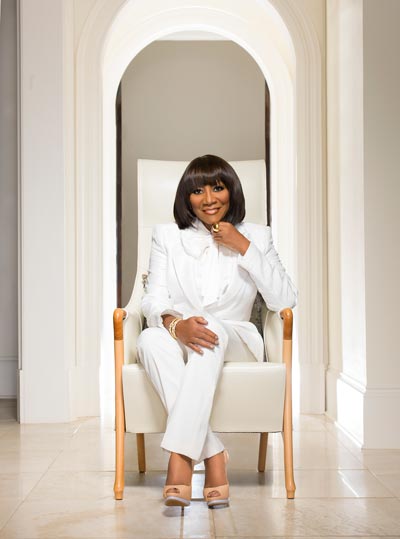 State Theatre NJ presents Patti LaBelle
(NEW BRUNSWICK, NJ) -- State Theatre New Jersey presents Grammy® Award-winning artist Patti LaBelle on Sunday, April 8 at 7:00pm. Known for her powerhouse vocals and electrifying live performances, LaBelle's hits include "If Only You Knew," "When You Talk About Love," "New Attitude," "Stir It Up," "Lady Marmalade," and "Somebody Loves You Baby."  Tickets range from $45-$125.