originally published: 03/13/2017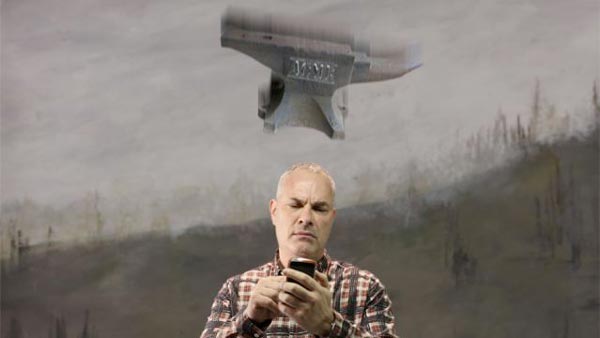 (ATLANTIC CITY, NJ) -- The Garden State Film Festival continues to add fascinating workshops to its 2017 lineup.  Fans of filmmaking and animation technology will want to take part in the "300 Clicks of a Camera: How LAIKA Makes an Animated Film" workshop on Saturday, April 1 at 2:45pm. The special 2-hour filmmaking workshop on stop-motion animation techniques will be presented by Mark Shapiro from LAIKA, the renowned Academy Award-nominated animation studio based in Oregon. 
The filmmaking workshop is part of the Garden State Film Festival (GSFF) taking place March 30-April 2 in Atlantic City. The LAIKA workshop will offer a behind-the-scenes look at storytelling and filmmaking using the 120-year-old technique of stop-motion animation. Step by step, Shapiro will take workshop attendees through the comprehensive handmade animation process, a process that has created four Oscar®-nominated animated films, each brought to life in 24 frames per second!
Margaret Fontana, GSFF Executive Director, says, "LAIKA is a four-time Academy Award nominee and we are so excited and honored to have Mark Shapiro present this hands-on workshop at the Festival this year. What a great opportunity for Festival attendees!" LAIKA produced the Oscar®-nominated Coraline in 2009, the Oscar®- and BAFTA- nominated ParaNorman in 2012, the Oscar®-nominated Boxtrolls in 2014, and the 2016 Oscar®-nominated Kubo and the Two Strings.
The LAIKA workshop will take place on Saturday, April 1, 2:45-4:45 p.m. at Dante Hall, 14 N. Mississippi Ave in Atlantic City. Admission to the workshop is $14 in advance and $15 at the door. 
The Garden State Film Festival runs from March 30-April 2, 2017, with workshops, networking events, cocktail parties, and 216 films from over 24 countries being featured during the event.  For more information about the Garden State Film Festival, please visit the GSFF website at www.gsff.org.  
---