This article is from our magazine. To view it in its original format, click here
From Brooklyn To Around The World
originally published: 07/24/2018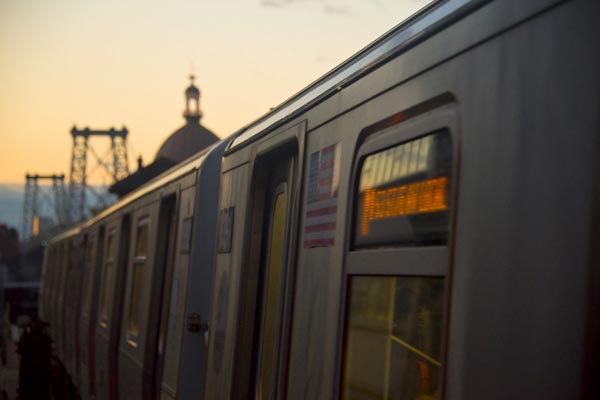 Jersey native Anthony D'Amato is one of our favorite artists. His music has taken him around the world and when we saw some of his photographs, we asked if we could run them in the magazine. All of the photos shown here are available as fine art prints from his website: www.anthonydamatomusic.com/photography/ - visit our magazine version for several more photos from Anthony.
I've been taking pictures since I was a little kid, but it was always just a fun hobby. I started taking my good camera with me on tour in Europe in 2017, and it really changed things for me. Tour can get lonesome and monotonous, even when you're traveling around Europe, and the camera added a fresh perspective on everything. Folks reacted really strongly to the pictures online, and I felt new excitement about the possibilities of being on the road and trying to capture all the experiences I was having out there.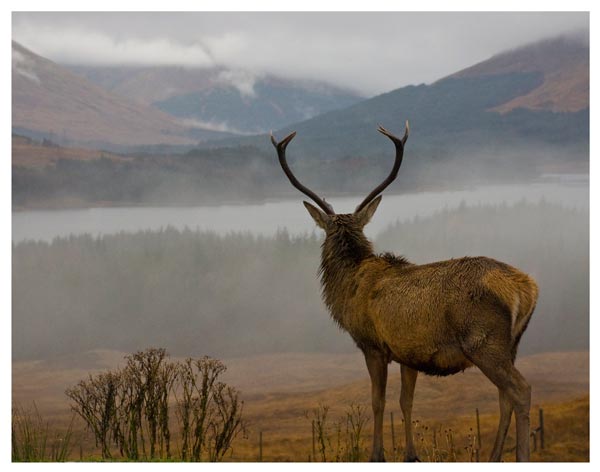 I love photographing Amsterdam (the architecture, the water, the way the light hits everything). I love photographing Big Sur in California. I think it's the most beautiful place I've ever spent time, and every single visit is totally different. I spent a day off on tour last fall in the Swiss Alps, and I think I could spent a lifetime shooting photographs there without ever getting bored.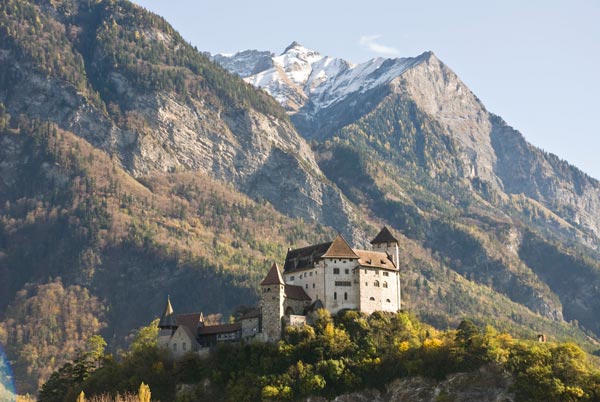 I mostly shoot with a Nikon D750. It's a pretty versatile camera and it's sturdy enough to make me feel at least somewhat comfortable bringing it on the road, where everything gets knocked around and beat up. I shoot on my iPhone, too, and I have a pair of little detachable lenses made my a company called Moment. If I'm traveling and I can't bring my good camera with me, I try to stick those little lenses in my pocket, especially the wide angle. They can really add a lot to what the iPhone can do, which is already pretty impressive given its size.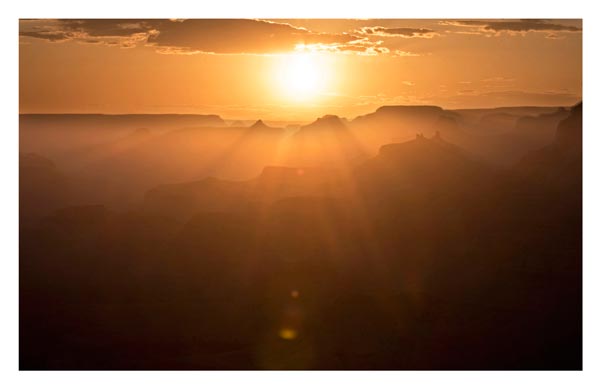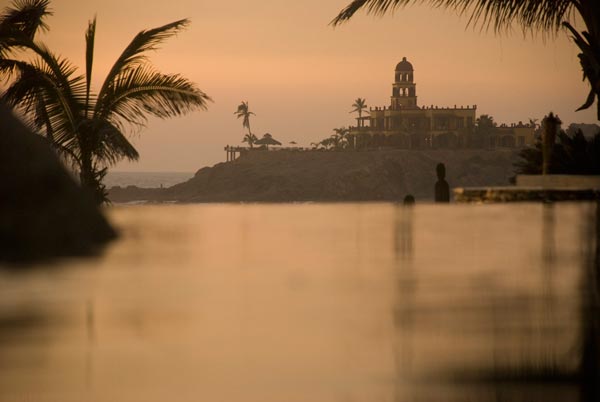 ---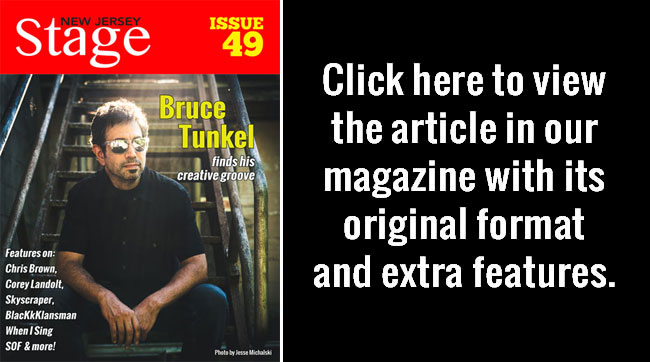 Jim Amon Wildlife Photo Exhibit to Open Jan 5th at the East Amwell Museum
(RINGOES, NJ) -- The East Amwell Historical Society and the Sourland Conservancy will present An Exhibition of Photographs of Plants and Animals Native to the Sourlands by Jim Amon at the East Amwell Museum in Ringoes.  The opening reception will be held on January 11th at 7:00pm. Admission to the East Amwell Museum and exhibit will be free and open to the public on weekends from 1:00pm - 4:00pm.  The exhibit will be on display from January 5 through February 15, 2019.
---
Herb & Milly Iris Gallery Hosts "The Price Of Sugar" by Jenny Flexner Reinhardt
(SOUTH ORANGE, NJ) -- The Herb & Milly Iris Gallery at the South Orange Performing Arts Center hosts a new exhibition by Jenny Flexner Reinhardt December 10, 2018-February 22, 2019.  In The Price of Sugar, Reinhardt has woven the theme of the bright and seductive appeal of sugar and confectionary, along with its dark side; the addiction, the excess and the disease. Sugar is both sweet and dangerous.
---
Newark's Gladys Barker Grauer To Receive 2019 Lifetime Achievement Award From The Women's Caucus For Art
(NEW YORK, NY) -- Gladys Barker Grauer, a pillar of the Newark, New Jersey, arts community, will be one of four recipients of a 2019 Lifetime Achievement Award from The Women's Caucus for Art (WCA) during an awards celebration on Saturday, February 16, 2019 at the New York Institute of Technology (NYIT). Fellow recipients include Olga de Amaral, Mary Beth Edelson, and Mira Schor. The recipients for the 2019 President's Art & Activism Award are L.J. Roberts and Aruna D'Souza.
---
Studio Montclair Presents "Art-To-Go," a Holiday Sale and Exhibit
(MONTCLAIR, NJ) -- Studio Montclair (SMI) is holding a Holiday Sale and Exhibit from November 27 through December 21 at the Studio Montclair Gallery, 127 Bloomfield Avenue, Montclair, NJ. An opening reception with light refreshments and artists' demonstrations will be held on Saturday, December 1st from noon to 4:00pm.
---
D&R Greenway Land Trust Presents The Juried Exhibition "Lovely as a Tree"
(PRINCETON, NJ) -- D&R Greenway Land Trust's juried exhibition, Lovely as a Tree, includes the work of more than 80 artists responding to the words of poet Joyce Kilmer: "I think that I shall never see  a poem lovely as a tree." The artwork is on view November 19, 2018 through January 25, 2019 at D&R Greenway's Johnson Education Center, 1 Preservation Place, Princeton. 
---


Peter Max Remembers Frank Sinatra
(HOBOKEN, NJ) -- As fans of Frank Sinatra across the world remember the legendary entertainer on what would have been his 103th birthday (December 12th), pop artist Peter Max provides a series of portraits of 'Ol' Blue Eyes' at different points throughout his career. Max, with a 5 decades-long career of his own, created these signature, vibrantly colored portraits, working with the Sinatra family to celebrate the Sinatra Centennial in 2015. They remain a fan favorite at gallery shows across the country.
---
Jerry Gant 1961-2018
Jerry, There is no bio that will seem complete for you. Where would it be listed, amongst your numerous and diverse accomplishments, that you talked to people, always seemed to find time for the younger artists, to talk to them and look at their sketchbooks? Your use of language as a material, testing limits, associations, and possibilities.
---
PODCAST: An Artist Asks "The 20 Most Important Scientific Questions Of The 21st Century"
In this podcast, we speak with them about art, activism and how women invented Postmodernism. "The 20 Most Important Scientific Questions of the 21st Century" runs through December 14th at Douglass Library.
---
Artist Mel Leipzig At 83
We recently met up with artist Mel Leipzig at Artworks in Trenton. He was there to do what he does every day – create big paintings of people he likes. While the Artworks staff went about their business getting the space ready for this year's Art All Day event, happening this Saturday, Mel pulled a few of them aside to capture them in their natural habitat in acrylic.
---
Heather Ujiie Explores "Terra Incognita" At Rowan University Art Gallery
"My life's mission is to challenge myself to go to new places," said Heather Ujiie, a Bucks County, PA, multimedia artist whose latest work, "Terra Incognita," is on display at the Rowan University Art Gallery now through November 17, 2018.
---
Event calendar
Monday, Dec 17, 2018
---
MUSIC

---
THE NEPTUNES

@ Lobby Bar at Hard Rock Hotel and Casino Atlantic City, Atlantic City - 7:00pm
---
---
View all events
---