originally published: 10/04/2019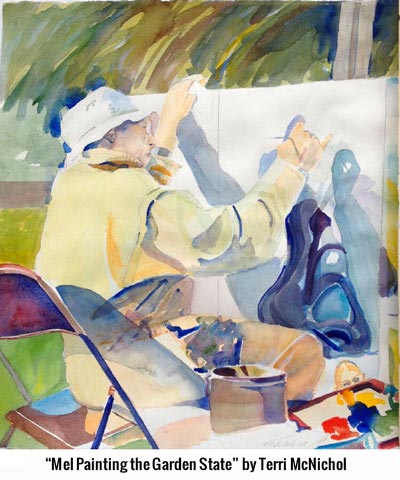 Decades before Trenton's first Art All Night, the Trenton Artists Workshop Association was created to promote local artists. On view now, works from several TAWA artists are on display at The Center for Contemporary Art in an exhibit entitled "Four Women from Trenton," which was curated by Mel Leipzig - a name synonymous with Trenton's art scene. The exhibit runs through October 26 in Bedminster.
The four artists include Elizabeth Aubrey, Terri McNichol, Marge Miccio and Priscilla Snow Algava, who passed away in April. All four have significant connections to Trenton and to Mercer County Community College (MCCC), where they first met with Leipzig – a man who would become much more than just another teacher for them.
"It has been my honor to have been chosen by Mel to be in this exhibit," said Marge Miccio. "Having him come to see my 'archive' of work, in preparation for this show, was almost like a trip back in time to my days as a young art student, benefiting from the expertise and generosity of this gifted mentor."
Terri McNichol echoed those sentiments. "It's an honor," she says. "I realize now that I've known him for so long. He's a genius - they don't come around that often. So, how lucky are we? He was born in Brooklyn and I don't know of anybody that loves Trenton more than Mel. He has worked tirelessly for Trenton and the arts."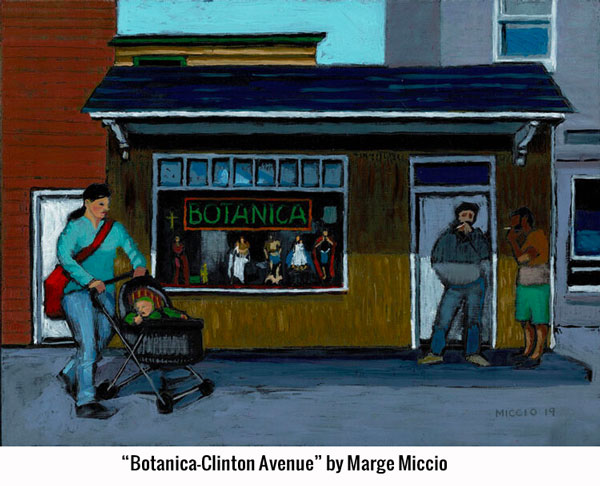 Mel Leipzig is a world-renowned artist who was a professor at Mercer County Community College from 1968 until his retirement from teaching in 2013. His works are in the collections of the Whitney Museum of American Art, the National Academy Museum and the Cooper-Hewitt Museum in New York City. In New Jersey, his paintings are in the collections of the New Jersey State Museum, the Montclair Art Museum, the Morris Museum, the Noyes Museum, the Jane Voorhees Zimmerli Museum at Rutgers and the Jersey City Museum. Leipzig was one of the co-founders of TAWA, which was founded in 1979 to promote the arts in the greater Trenton area.
That the four artists have a close connection to MCCC makes sense, since the college itself is part of a long tradition of art in Trenton. The origins of the college began in 1890, when it began with 10 students as Trenton's Evening Drawing School, preparing students for careers as potters or machinists. This grew into the Trenton School of Technical Science and Art in 1898, The School of Industrial Arts in 1901, Trenton Junior College and School of Industrial Arts in 1947 and finally Mercer County Community College in 1967.
"It was set up for the potters - the designers of the pottery and porcelain that Trenton is famous for," said McNichol. "So, it started out as an art school for the ceramic artists and sculptors."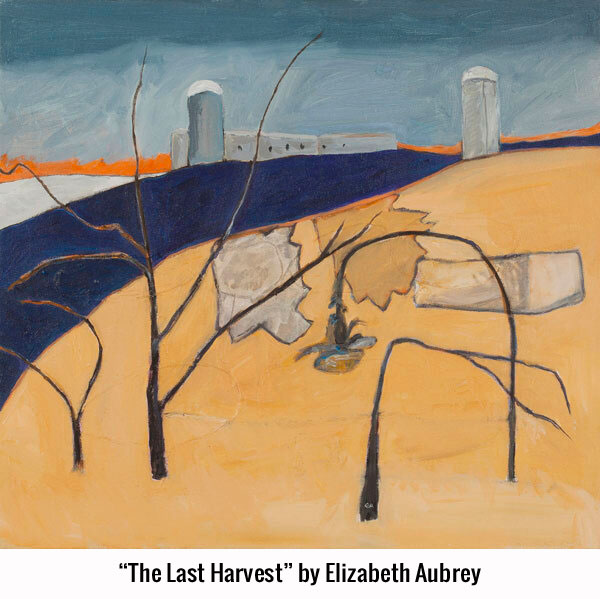 According to The Trenton City Museum at Ellarslie, Trenton served was one of the two major pottery centers in the United States for more than 100 years (the other being located at East Liverpool, Ohio). 
McNichol, who is a former Director of the Ellarslie, currently teaches non-Western Art history at MCCC, focusing on art from India, China, Japan and pre-Columbian. Her own work is with watercolors, largely inspired by her love of Chinese watercolors. In the "Four Women From Trenton" exhibit, she has examples of landscapes - the field that she looks at every day from her home - and an immersion baptism she witnessed in Ocean Grove.
Miccio works primarily in oil painting and pastels; she chose to exhibit all oil paintings in the show due to space restrictions and the desire for a cohesive presentation. "The themes shown are a variety of natural and urban landscapes, and still lives," she explained.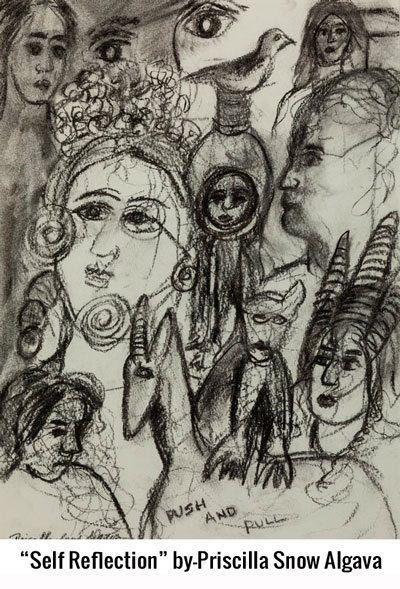 Elizabeth Aubrey's work combines objective and abstract imagery to evoke the changing landscapes of New Jersey by integrating images from childhood memories of open spaces with urban images that have evolved in recent years. Most of her works are combinations or drawings, photographs, stories and observations.
Priscilla Snow Algava's work is about layers of time and memory that explore grief and the difficulties of living a passionate life. She lived, taught and created art in Argentina, Germany, New York, Pennsylvania, Indiana and Princeton. She also taught at MCCC, as well as at Marist College and DePauw University.
Artists from Trenton always carry the city as a sign of pride and that's certainly true for these four women.
"Any time the City of Trenton can be showcased in a positive light, it is a wonderful thing!" said Miccio, who owns the Artifacts Gallery in Trenton. "Featuring the art, culture and history of the state capital, particularly by women and underserved communities, will hopefully, in some ways, balance out the negative reputation the city can be burdened with."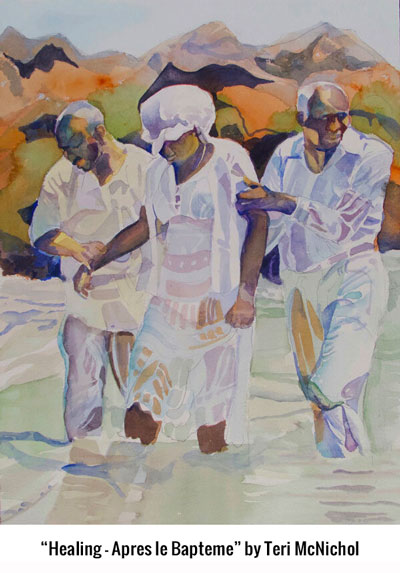 Miccio says she was born and raised just outside Trenton in Ewing Township. After graduating from art school in Baltimore, she discovered, "a renewed appreciation for urban living and the restoration of abandoned properties. My husband and I purchased an 'urban homestead' or abandoned rowhouse, at a city auction in Trenton for $125.00. We have restored the building and have lived there since 1981. It is located in a historic district in the very historic city that we love."
The Center for Contemporary Art was founded in 1970 and serves as a vital regional art center with a vibrant studio art school, extensive exhibition program and important community outreach component. It is located at 2020 Burnt Mills Road in Bedminster, N.J.
For more information, visit www.ccabedminster.org