By Gary Wien
originally published: 02/20/2016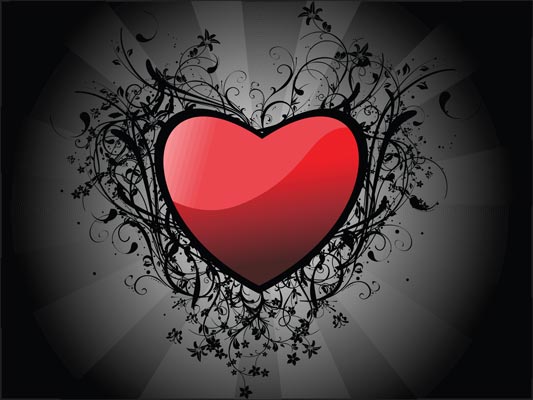 In For Worse, playwright Deborah Rennard examines the question of marriage and fidelity in today's world. Thirty years and three daughters later, Peter informs his wife that he's been having an affair and has fallen in love.  The admission came under pressure from his girlfriend who threatened to end the affair if he didn't leave his wife.  He's under the impression that telling his wife about the affair will set him free, but he couldn't be more wrong.
Peter's plan unravels when his wife tells him that she still loves him and wants to work things out.  So, now he's got a wife trying to hang on to a relationship, a girlfriend who issued the ultimatum to leave his wife or it's all over, and another girl he's seeing as well.  You'll have to see the world premiere of For Worse at New Jersey Repertory Company this March to see how it all works out.  That is, if it does work out.
The comedic play features Kristin Griffith, Ed Kershen, Daniela Mastropietro, and Angie Tennant.  Evan Bergman returns to NJ Rep to direct the production, which is the first play of Rennard's to be fully staged.  Rennard began as an actress, portraying JR's secretary on the hit television show Dallas for a decade and then worked as a producer before turning to writing.  She says she always wanted to write, but didn't think she had anything to say. With For Worse, she's not only found her voice, she's crafted a very funny play about a serious problem - one that she's had personally experienced.
"The play alternates between a kind of wacky take on an age old problem into seriousness," explained Rennard.  "It sort of fluctuates back and forth.  I walk a tightrope, but it's fun.  The audiences love it and everyone seems to relate to this long time married couple where the husband decides, 'I'm done.  I'm going to go and run off with a young woman.' And the wife is like 'No! I'm not going to let you do that! We've been together for 30 years, I'm not just letting you go.'  It all snowballs into fun stuff, but is grounded so it's not silly or superficial.  It comes from truth and pain."
"I think it's something people can relate to," she continued.  "Not only because of possibly their own experience but that of someone they know.  When I wrote this, I started listening to a lot of other couples my age and this is a real current situation.  A lot of people are getting divorced in their 50s, so it seems to strike a nerve."
---
The article continues after this ad
---
---
The idea for the play came from the question as to whether or not the old-fashioned belief in one marriage for a lifetime was over.  With so many people having affairs and even websites that make it easy to find other adulterous people, is a monogamous, committed marriage even possible in today's world?
Rennard said she posed that question because the issue was personal to her and to many of her friends.  The more she looked into it, the more she realized just how large the problem was.  Between the divorce rate and the number of people who openly admit that they cheat on their spouse, she recognized it as a true issue in today's society.
"I think that you pose a question and examine different sides of that question," she said.  "You have characters who have opposing viewpoints and present them, and then you let people decide for themselves.  I'm not telling anybody anything.  It's not like I have all the answers."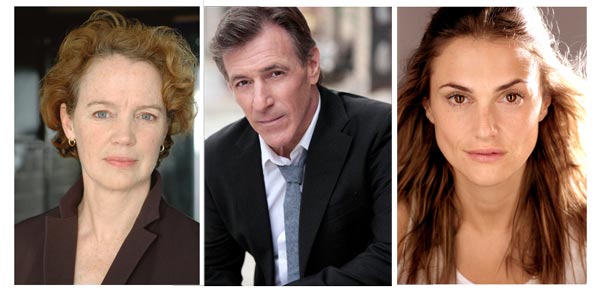 Interestingly enough, it was Rennard's relationship with her ex-husband that led to her writing career.  When she was in her early thirties, she met Paul Haggis, a successful television writer who would move on to films (winning Oscars for Million Dollar Baby and Crash). He was working on a series called Due South in Toronto when they started dating.  A true workaholic, she soon realized that if she ever wanted to spend time with him she needed to hang out with him in the production offices.  Since she was always curious about producing, this turned into a good opportunity for her.  
After co-writing an episode of Due South with Haggis, she became more involved in the entire process. She spent hundreds of hours with him in the editing room where he would ask her opinions.  Soon she was put to work in development, reading scripts to find new writers for the show.  She continued to do this on other shows by Haggis including EZ Streets and Family Law.  On the latter, she officially became a co-producer.
"Writing is very new for me," said Rennard.  "Aside from co-writing that one episode with Paul in the early 90s, I didn't do any other writing until I started writing plays about seven years ago.  I started writing because I felt it was time.  I felt I had something to say and theatre seemed to be the medium I wanted to say it in.  I think it helped me that I was in a world (because of Paul) of A-List actors and directors as opposed to being a brand new playwright where I might be lucky to get any old actor to read my plays.  I wrote my first play and we invited a bunch of friends to come over and read it around our dinner room table and my friends were all name actors.  They were people who could give me very good notes and advice.  I was very fortunate that way."
For Worse would go on to more staged readings; a process that helped shape the finished version.  One character was eliminated and the ending was ultimately changed. She said she thought the beginning and middle parts were strong, but the ending never felt satisfying to her.  She just kept plugging away until it all came together one day.
"There's a lot of autobiographical stuff in this for me," said Rennard. "You have to write from a place of truth and then you elaborate, take it to extremes, or add something else.  I don't know how anybody writes from a place that isn't truth.  I think you have to connect to an issue on a very deep level and then bring something original to it.  Otherwise, you're just talking about something you've heard about.  And then, of course, it's drama.  What is drama but heightening the conflict; that's when you need to figure out 'what do I need to bring in here to dramatize this so it isn't just autobiographical?'  I think the best work has those roots and elements in it."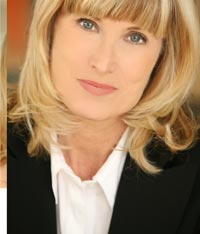 For Worse by Deborah Rennard

March 10 through April 10

NJ Rep,  179 Broadway, Long Branch, NJ
---
Gary Wien has been covering the arts since 2001 and has had work published with Jersey Arts, Elmore Magazine, Princeton Magazine, Backstreets and other publications. He is a three-time winner of the Asbury Music Award for Top Music Journalist and the author of Beyond the Palace (the first book on the history of rock and roll in Asbury Park) and Are You Listening? The Top 100 Albums of 2001-2010 by New Jersey Artists. In addition, he runs New Jersey Stage and the online radio station The Penguin Rocks. He can be contacted at gary@newjerseystage.com.
---