This article is from our magazine. To view it in its original format, click here
Featured Music Video: "Holly Speaks" by The Clydes
originally published: 10/23/2017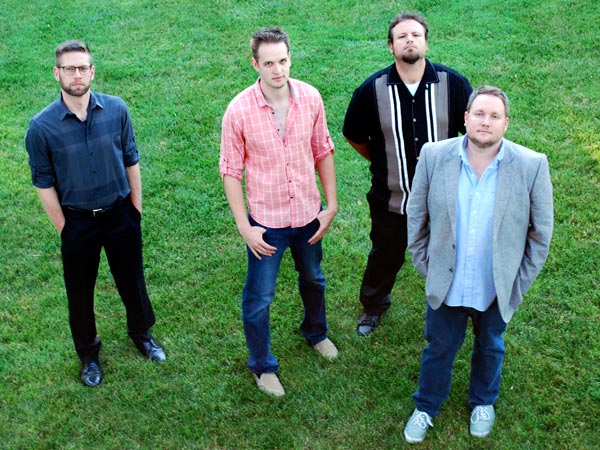 This month's featured music video is "Holly Speaks" by The Clydes from the album "So The Story Goes". 

For more on the band visit www.theclydesmusic.com
---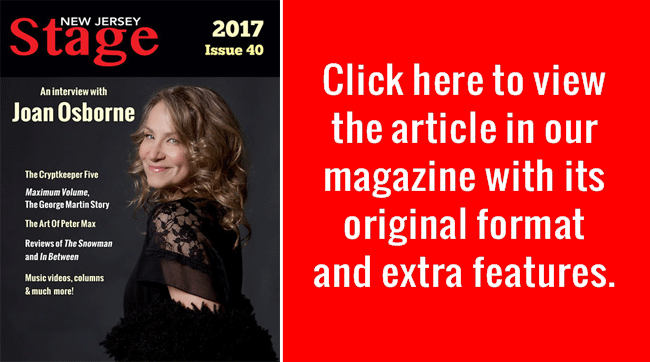 BergenPAC Presents 14th Annual Englewood Idol
(ENGLEWOOD, NJ) -- Talented teen vocalists who either live or attend school in Englewood will once again grace the stage of bergenPAC on Friday, January 11, at 7:00pm for the 14th annual Englewood Idol competition, which features nine contestants from the city's high school programs: Dwight Morrow High School, The Dwight-Englewood School and the AcademiesatEnglewood. This year's contestants are Genesis Capellan, Maggie Colquitt, Donna Gad, Savannah George, Lena Graf, Angelica Munoz, Lamyra Newton, Patricia Parker and Auhjen Upshaw.
---
Susan Werner To Perform At Minstrel Acoustic Concert Series
(MORRISTOWN, NJ) -- Susan Werner will headline at the Minstrel Acoustic Concert Series on Friday, January 4,  2019 at 7:30pm at the Morristown Unitarian Fellowship, 21 Normandy Heights Rd, Morristown. Zoe Mulford will open. The event is part of the Minstrel Acoustic Concert Series, sponsored by The Folk Project each Friday evening at the Fellowship. Admission is $10.00 per adult at the door. Children 12 and under are free. 
---
Experiment 34 To Hold CD Release At Asbury Lanes
(ASBURY PARK, NJ) -- Experiment 34 will celebrate the release of their debut full-length album, "What Dying Feels Like," on Saturday, February 16 at Asbury Lanes. E34 are a hard, heavy, aggressive mix of punk, funk, rap, metal and psychedelic rock with an inventive chemistry and explosive bond to which audiences of all kinds react well. Tickets for the CD release show are $15 at the door and $12 in advanced. Admission will include a free copy of the CD. 
---
Daniil Trifonov performs Schumann's Piano Concerto in NJSO debut
(NEWARK, NJ) -- Daniil Trifonov, Musical America's 2019 Artist of the Year, performs Schumann's Piano Concerto in his NJSO debut, January 25–27, in the final program of the New Jersey Symphony Orchestra's 2019 Winter Festival, "Music Speaks." Music Director Xian Zhang conducts the program, which also features Strauss' Also sprach Zarathustra and the NJSO premiere of Scriabin's Poem of Ecstasy. Performances take place on January 25 at 8:00pm at NJPAC in Newark, January 26 at 8:00pm at State Theatre New Jersey in New Brunswick and January 27 at 3:00pm at Mayo Performing Arts Center in Morristown.
---
Audible and NJPAC Present "Jazz in the Key of Ellison"
(NEWARK, NJ) -- The New Jersey Performing Arts Center (NJPAC) and Audible have announced the first three national performance dates of "Jazz in the Key of Ellison," celebrating the musical world of the esteemed African-American novelist, critic and scholar Ralph Ellison and his remarkable collection of jazz recordings.
---


Melissa Etheridge LIVE! at the State Theatre
The lobby of the State Theatre in New Brunswick, NJ, is buzzing with activity this Friday, November 30, 2018 evening as rock music fans ready themselves for a special Holiday Show by singer/songwriter Melissa Etheridge!
---
Join The Greater South Jersey Chorus For "A Winter's Night" (Or Afternoon)
The holidays bring many special things and, for me, one of the best is the music. It sets a mood, invokes memories, soothes the soul and provides a seasonal soundtrack for my life.
---
An Interview with Chip Davis Of Mannheim Steamroller Christmas
You can experience the magic of the holidays — Steamroller-style — when Mannheim Steamroller Christmas by Chip Davis makes a tour stop this Thursday, December 6, 2018, at New Brunswick, NJ's historic State Theatre.
---
Max Weinberg's Jukebox LIVE! at the Grunin Center
Something is different about tonight's November 18, 2018 concert at Toms River, NJ's Grunin Center for the Arts starring Max Weinberg, celebrated drummer from Bruce Springsteen's E Street Band!
---
PHOTOS: Matt O'Ree Band at The Stone Pony in Asbury Park
(ASBURY PARK, NJ) -- The Matt O'Ree Band returned to The Stone Pony in Asbury Park on Friday, November 16 and photographer Estelle Massry of Coucou Photography was on hand to take some photos.  David Bryan from Bon Jovi was one of the special guests that night.
---
Event calendar
Monday, Dec 17, 2018
---
MUSIC

---
THE NEPTUNES

@ Lobby Bar at Hard Rock Hotel and Casino Atlantic City, Atlantic City - 7:00pm
---
---
View all events
---