By Gary Wien
originally published: 06/15/2018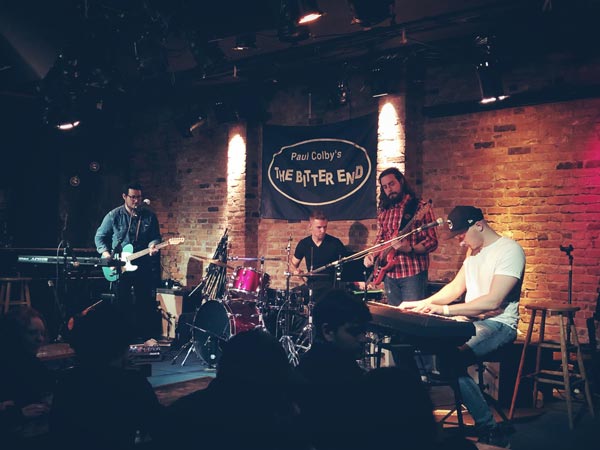 (ASBURY PARK, NJ) — Piano-based singer-songwriter Erik Mason returns to the Jersey Shore for three shows this summer.  Mason, raised in Brielle, will be performing at The Saint (June 21 at 10:00pm) and House of Independents (July 5 at 7:00pm) in Asbury Park, and at Beach Haus Brewery (August 17 at 7:00pm) in Belmar.  He is donating proceeds from these shows to three nonprofit organizations in the area: Monmouth County SPCA, Big Brothers Big Sisters of Monmouth and Middlesex Counties, and Foodstock NJ.
The 21-year old singer-songwriter recently released his first independent release, Erik Mason EP.  A musician and performer since age five, Mason grew up playing cover songs in bars along the Jersey Shore.  He didn't even attempt to complete his original material until he was 19 and a student at Williams College in Western Massachusetts.  Once he started writing, he embraced the dream of playing music for a living and was motivated enough to take a leave of absence and pursue a music career in New York City. 
Discussing the EP, Mason says, "Only recently did I realize how closely this collection of songs parallels the transformation I underwent over the last two to three years, a transformation that so many teenagers searching for answers will experience. People always tell me that a person of my age hasn't lived long enough to claim they've seen a drastic change in themselves over such a short period of time. Saying 'when I was younger' is often met with ridicule from those who are older than me, and I can understand why. But a huge part of me looks back just a few years and says, 'Man, look how far I've come…Look how differently I see the world now."
New Jersey Stage spoke with Mason via email about how he got his start, his inspirations, and the upcoming shows in the area.
Tell me about trying to be a professional musician from the Jersey Shore as a pianist?  We don't see that too often.  How did you first get into the piano? Does the instrument sort of separate you from the rest in a way? It's definitely an uncommon thing at the Shore, or anywhere really, which is a shame. Probably because it's a pain in the ass to schlep around! I love the way the sound of a piano can anchor an entire song, and I personally like to construct my songs around its character. There's also so many ways to play the instrument, which has added a lot of diversity to my setlist and makes my creative process more unpredictable. I started playing the piano at age 5, way before I started singing. I only began using my voice when it was from behind the keys, and I think this has influenced my vocal tendencies for the better. I think they complement each other in a unique way.
---
The article continues after this ad
---
---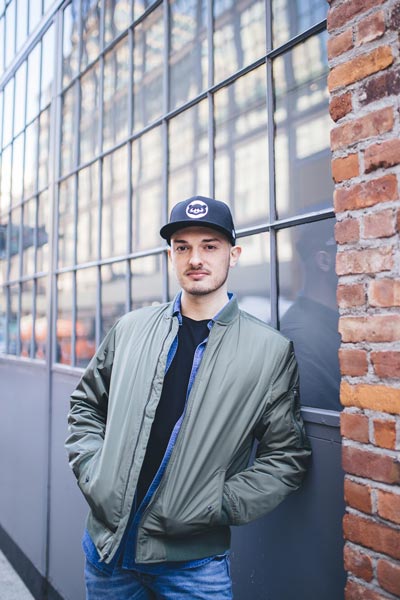 Who are some of your favorite artists and who inspires you as a musician? I owe a lot of the music I grew up loving to my parents. It started with playing, and eventually singing, Billy Joel, Elton John, and Springsteen, of course. But I have some pretty surprising early influences. Phil Collins' Hits was the first album I played on repeat, and my dad's car was always filled with Dave Matthews Band CDs! As I got older, Coldplay and other alternative bands started to influence me with their diverse musical styles. Now, as a songwriter, I'm really finding inspiration in stuff by Eminem, Jackson Browne, The 1975, and Kendrick.
It sounds like you started out playing covers along the Shore.  What were some of your favorite tunes to play? I always loved the challenge of playing and singing songs by Billy, Elton, and Bruce. "Scenes from an Italian Restaurant" and "Thunder Road" in particular. These always got a raving response from the summer bar crowds, too. I gravitated towards covering songs that I could play and sing true to form just by myself on the piano. I think this reveals itself in the way I write music today—if you strip away everything except the keys and vocals, you'll still have something that's substantial and recognizable. Some of my other favorites to play are "The Scientist," "The Pretender," and "Desperado."
You've got three Jersey Shore shows coming up and proceeds will benefit three local charities. Are you donating proceeds from each show to all three charities or to one charity per show?   Yes! I'm very excited to be able to help out these three organizations. They are so dedicated and have such a positive impact on the local community. Definitely check them out and get involved with them, they love to get new volunteers! Over the tour's entirety, I will be donating the net proceeds from all ticket sales to each organization, split amongst them equally. So every ticket bought at each show will be helping three different causes!
What led you to choose these charities? I want to use my music and artistic voice to help others who need it most—to tell their stories and and spread compassion through understanding. These three organizations each represent a different cause that I support. Monmouth County SPCA rescues mistreated and forgotten animals and cares for them until they are happily adopted. Big Brothers Big Sisters of Monmouth and Middlesex Counties pairs underprivileged kids with volunteer mentors who help guide them on a path toward a more successful future. And Foodstock NJ is a grassroots effort that has raised tens of thousands of pounds of food for local families in need. I hope that my music and my partnerships with these organizations inspires others to get involved and walk a mile in another's shoes.
It's an interesting time with Springsteen on Broadway doing half of his set on the piano. Do you think it might be time for a resurgence of piano based rock / singer-songwriter music? YES. I had to go back 30-40 years to find a consistent string of piano-focused singer/songwriters that inspired me. There have been glimpses of hope in the mainstream—Sara Bareilles, Chris Martin, and Gavin DeGraw are all really talented artists who've shown a commitment to the ivories. It all depends on if we can continue to find new ways to incorporate the piano into pop music. EDM producers are pushing these limits, which I think is super cool. Hopefully my musical style, along with theirs, will inspire the next generation to take to the piano. 
Finally, did you graduate from Williams College or leave to give music a shot?  If you left, what motivated you to take the leap? I decided to take a leave of absence last year, so as of now I have not graduated. I learned a lot of perspective-shaping things at Williams, and had many new experiences that inspired me to write songs. I really only started writing lyrics in college…I had never felt confident in my abilities as a lyricist and preferred just to write incomplete musical ideas. But once I found inspiration, my voice, and began to actually finish songs, the childhood fantasy I had of being an original artist was reignited. It happened so suddenly and so unexpectedly, but I was motivated to take the flame inside me and run with it. I wanted to pursue a music career from scratch, I wanted to help others in the world who need it, and I wanted to write music no one has ever heard before. I'm right in the thick of it now, and it's tough, but I couldn't be happier.
For more on Erik Mason visit www.erikmasonmusic.com
• June 21 @ The Saint, 10:00 pm, Asbury Park
• July 5 @ House of Independents, 7:00 pm, Asbury Park
• August 17 @ Beach Haus Brewery, 7:00 pm, Belmar
---
Gary Wien has been covering the arts since 2001 and has had work published with Jersey Arts, Elmore Magazine, Princeton Magazine, Backstreets and other publications. He is a three-time winner of the Asbury Music Award for Top Music Journalist and the author of Beyond the Palace (the first book on the history of rock and roll in Asbury Park) and Are You Listening? The Top 100 Albums of 2001-2010 by New Jersey Artists. In addition, he runs New Jersey Stage and the online radio station The Penguin Rocks. He can be contacted at gary@newjerseystage.com.
---