originally published: 01/25/2018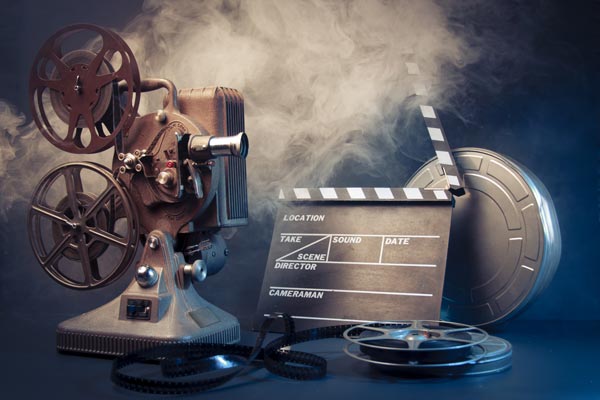 (ASBURY PARK, NJ) -- "EMPOWERMENT!" is the theme of Season #6 of Lights! Camera! Politics! Film Season at The Stephen Crane House in Asbury Park. Three classic films featuring stories of individuals who embraced empowerment through action will be shown on First Saturday afternoons this season: Norma Rae; The Landlord; and Mildred Pierce.
February 3rd "NORMA RAE", starring Sally Field in her 1979 Academy Award winning performance as a small town textile factory worker who takes a stand against poor health and safety conditions in the workplace. Our guest presenter is Jackeline Mejias Fuertes, Director of America's SBDC, Award Winning Strategist and Community Advocate who is the founding sponsor of the annual "Women Entrepreneurs Rock" event recognizing Business Leaders and Aspiring Entrepreneurs throughout New Jersey.
March 3rd "THE LANDLORD" starring Beau Bridges in a 1970 Academy Award & Golden Globe nominated controversial film about a young man who seeks independence by running away from home to the Park Slope section of Brooklyn. Not only does he find independence, but empowerment by embracing a neighborhood, people and cultures far different than his own. Our guest presenter is Jennifer Murphy, Executive Director of HomeSmart NY, a Community Development & Housing Professional and a recognized leader in Community-based Nonprofit Programs in New Jersey.
April 7th "MILDRED PIERCE" starring Joan Crawford in her 1945 Academy Award winning performance as an "All American Wife & Mother" who is dealt more than her fair share of challenges, but with an intense sense of ambition and entrepreneurship plays that hand into success…and beyond. Our guest presenter is Marilyn Schlossbach, Executive Chef and restaurateur at the Marilyn Schlossbach Group. She is an environmentalist and humanitarian who believes in working to help empower our youth to realize their full potential.
Each session begins at 3:00pm at The Stephen Crane House located at 508 Fourth Avenue in Asbury Park. Admission is Free! Donations to the Asbury Park Little League are accepted.Each session features a post-screening reception providing the opportunity for viewers to discuss each film and share their viewing experience.
---
The article continues after this ad
---
---
The Lights! Camera! Politics! Film Series provides a screening and discussion of feature films that emphasize a particular genre or theme each season. Classic Politics is a project of Ed Johnson AP.  For more information visit Classic Politics on Facebook or www.EdjohnsonAP.com.