---
New Jersey State Council on the Arts Names Allison Tratner as Executive Director Click here for the story!
---
Empowerment Is The Theme For Season 6 of Lights! Camera ! Politics!
originally published: 01/25/2018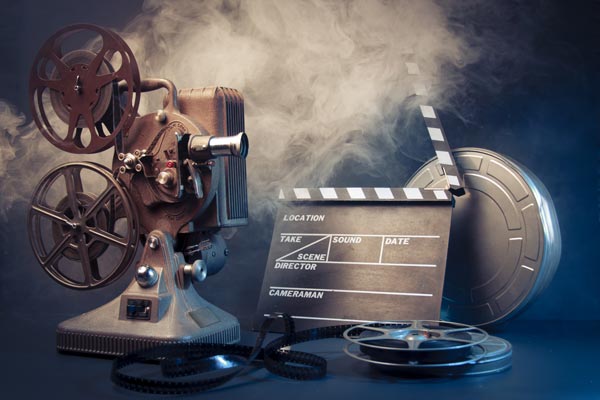 (ASBURY PARK, NJ) -- "EMPOWERMENT!" is the theme of Season #6 of Lights! Camera! Politics! Film Season at The Stephen Crane House in Asbury Park. Three classic films featuring stories of individuals who embraced empowerment through action will be shown on First Saturday afternoons this season: Norma Rae; The Landlord; and Mildred Pierce.
February 3rd "NORMA RAE", starring Sally Field in her 1979 Academy Award winning performance as a small town textile factory worker who takes a stand against poor health and safety conditions in the workplace. Our guest presenter is Jackeline Mejias Fuertes, Director of America's SBDC, Award Winning Strategist and Community Advocate who is the founding sponsor of the annual "Women Entrepreneurs Rock" event recognizing Business Leaders and Aspiring Entrepreneurs throughout New Jersey.
March 3rd "THE LANDLORD" starring Beau Bridges in a 1970 Academy Award & Golden Globe nominated controversial film about a young man who seeks independence by running away from home to the Park Slope section of Brooklyn. Not only does he find independence, but empowerment by embracing a neighborhood, people and cultures far different than his own. Our guest presenter is Jennifer Murphy, Executive Director of HomeSmart NY, a Community Development & Housing Professional and a recognized leader in Community-based Nonprofit Programs in New Jersey.
April 7th "MILDRED PIERCE" starring Joan Crawford in her 1945 Academy Award winning performance as an "All American Wife & Mother" who is dealt more than her fair share of challenges, but with an intense sense of ambition and entrepreneurship plays that hand into success…and beyond. Our guest presenter is Marilyn Schlossbach, Executive Chef and restaurateur at the Marilyn Schlossbach Group. She is an environmentalist and humanitarian who believes in working to help empower our youth to realize their full potential.
Each session begins at 3:00pm at The Stephen Crane House located at 508 Fourth Avenue in Asbury Park. Admission is Free! Donations to the Asbury Park Little League are accepted.Each session features a post-screening reception providing the opportunity for viewers to discuss each film and share their viewing experience.
---
The article continues after this ad
---
---
The Lights! Camera! Politics! Film Series provides a screening and discussion of feature films that emphasize a particular genre or theme each season. Classic Politics is a project of Ed Johnson AP.  For more information visit Classic Politics on Facebook or www.EdjohnsonAP.com.


State Theatre Presents Star Wars: The Empire Strikes Back In Concert with NJSO
(NEW BRUNSWICK, NJ) -- State Theatre New Jersey and New Jersey Symphony Orchestra present Star Wars: The Empire Strikes Back in concert with the New Jersey Symphony Orchestra featuring Conductor Constantine Kitsopolous on Saturday January 6, 2019 at 3:00pm. Tickets range from $35-$125. 
---
The Morris Museum Brings Back Exhibition On Screen series
(MORRISTOWN, NJ) -- The Morris Museum brings back a film series from Exhibition on Screen beginning on Wednesday, December 12, 2018 with the feature film Degas: A Passion for Perfection.  Two additional films will also be shown: Young Picasso, on Wednesday, February 13, 2019 and Rembrandt on Wednesday, April 10, 2019.  All films will be screened at 7:30pm in the Bickford Theatre.  
---
A Look At New Jersey Film Festival Spring 2019
(NEW BRUNSWICK, NJ) -- The Rutgers Film Co-op/New Jersey Media Arts Center, in association with the Rutgers University Program In Cinema Studies, presents the New Jersey Film Festival Spring 2019 which marks the festival's 37th Anniversary.  The Festival will take place between January 25 and March 1, 2019. Showcasing new international films, American independent features, experimental and short subjects, classic revivals, and cutting-edge documentaries, the New Jersey Film Festival Spring 2019 will feature over 35 film screenings. 
---
NJPAC Presents Harry Potter and the Order of the Phoenix Live in Concert With The NJSO
(NEWARK, NJ) -- The Harry Potter Film Concert Series returns to New Jersey Performing Arts Center (NJPAC) with Harry Potter and the Order of the Phoenix Live in Concert, on Saturday, June 1, 2019 at 2:00pm and 7:30pm. See the New Jersey Symphony Orchestra perform the magical score live while the entire film plays in high-definition on a 40-foot screen.
---
Kean Stage Hosts "White Christmas" Sing-Along
(UNION, NJ) -- Kean Stage hosts a White Christmas Sing-Along on Sunday, December 16 at 3:00pm.  Gather your family and friends for this beloved 1954 holiday film starring Bing Crosby, Danny Kaye, Rosemary Clooney and Vera Ellen. You'll enjoy singing along to Count Your Blessings, Snow, Sisters and, of course, the iconic White Christmas. And don't worry if you don't know the words – the lyrics will be shown on the screen.
---


REVIEW: "Fantastic Beasts: The Crimes of Grindelwald"
For better or worse (worse in this writer's eyes), the success of the Harry Potter franchise is largely responsible for the current Hollywood landscape of endless sequels, prequels and that awful phrase "universe building." The Potter films showed Hollywood that it was a far safer financial model to hook audiences into returning for instalments of an ongoing series rather than taking a punt on the unknown quantity of original properties.
---
REVIEW: "Shoplifters"
Earlier this year, writer/director extraordinaire Hirokazu Kore-eda surprised us with The Third Murder, a legal thriller that made for a stark departure from the sentimental family dramas he's become known for. With his Palme d'Or winning Shoplifters, Kore-eda is back on familiar ground, but this particular family drama shares much in common with The Third Murder. With his thriller, Kore-eda deconstructed the genre, forcing us to question how willingly we place our trust in a storyteller. Similarly, Shoplifters sees Kore-eda lull his audience into a false sense of security, making us develop a warmth and affection towards people who may not warrant such empathy.
---
REVIEW: "First Man"
The image that most defines the 20th century is that of a man standing on the surface of the moon. The man is astronaut Neil Armstrong, but we can't see his face as he's wearing a helmet, the glass of which reflects our collective achievement back at us. When he took a small step, we all took a giant leap with him, and Armstrong instantly became more than a mere man, a symbol. With First Man, director Damien Chazelle takes us inside the famous helmet, stripping away the symbol to tell the story of Armstrong the man.
---
REVIEW: "Halloween"
In 2013, John Carpenter's Halloween received a 35th anniversary blu-ray release. The accompanying booklet credited the following line of dialogue to Jamie Lee Curtis's babysitting heroine Laurie Strode: "Was it the boogeyman?" Of course, that's a misquote. In the scene in question, Laurie admits to herself that "It WAS the boogeyman," to which Donald Pleasence's Doctor Loomis solemnly replies, "As a matter of fact, it was."
---
REVIEW: "Cold War"
Back in 2006, German cinema scored something of a breakout global hit with Florian Henckel von Donnersmarck's The Lives of Others, which followed the travails of a group of disgruntled, pro-western artists in communist era East Germany. At the time I couldn't help viewing the protagonists of Von Donnersmarck's drama as the sort of people who would be just as discontented with their lot if they found themselves living in the capitalist west. The grass is always greener on the other side.
---
Event calendar
Thursday, Dec 13, 2018
---
MUSIC

---
---
JERRY BLAVAT

@ Lobby Bar at Hard Rock Hotel and Casino Atlantic City, Atlantic City - 12:00pm
---
---
---
---
---
---
THEATRE

---
---
---
---
---
FILM

---
On the Map

@ Pollak Theatre @ Monmouth University, West Long Branch - 7:30pm
---
MISC

---
---
View all events
---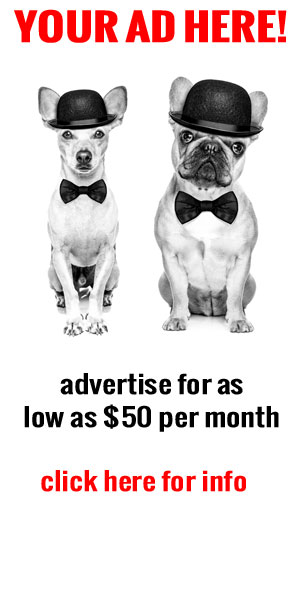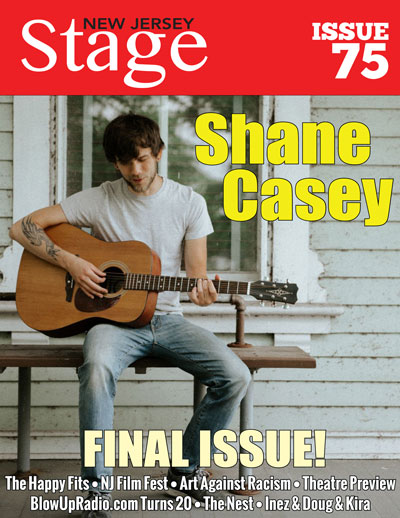 For more on our awards, click here