By Gary Wien
originally published: 01/24/2018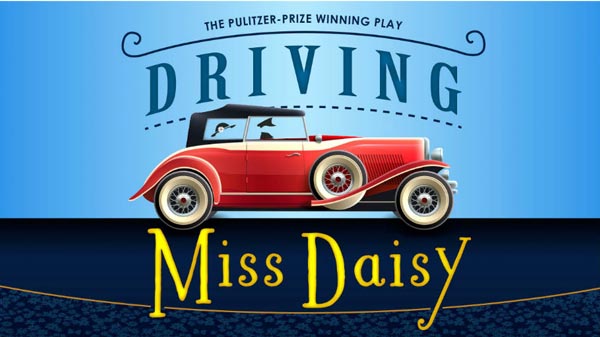 Mile Square Theatre in Hoboken will kick off 2018 with a production of Driving Miss Daisy by Alfred Uhry.  The play, set in the South between the late 1940s and early 1970s, explores an unlikely friendship between an elderly white Southern Jewish woman, Daisy Werthan, and her African-American chauffer, Hoke Colburn. The original production ran for nearly 1,200 performances and won the 1988 Pulitzer Prize for Drama, while a 1989 film starring Jessica Tandy, Morgan Freeman, and Dan Aykroyd won the Academy Award for Best Picture.
The cast includes Barbara Broughton (Broadway's Sunday in the Park with George), Count Stovall (Broadway's A Streetcar Named Desire), and Matthew Lawler (MST's Betrayal and ABC's The Family). Mark Cirnigliaro will direct the production, which runs from January 31 through February 25.
New Jersey Stage spoke with Chris O'Connor, the Founding Artistic Director of Mile Square Theatre, about the play and the theatre itself.
You were searching for a work that dealt with the tension between race and class, but did you ever expect to have the play run during a period what race and racism are at higher levels than in decades?
After the election of Obama, with all the hope that it engendered, I never would've expected to see the times we are living in, in terms of race and racism. Perhaps I was naive. But Trumpism has succeeded in taking the anxieties of marginalized Americans and turning them against people of color and against immigrants. It's truly alarming how brazen people are with their rhetoric, and they have been given free reign to spout hate.
---
The article continues after this ad
---
---
In seeking a play for February, a month when we celebrate and embrace African-Americans and the Civil Rights Movement, I looked at many plays that examined race. We have a small space with a limited budget, so I'm always led by cast size, and we are at a place in our development as a theatre where I must choose plays that will succeed at the box office. All of the plays I first looked at were by writers of color, but I could either not hit upon one that would draw a broad audience or I was denied rights. In the end, I decided to read Driving Miss Daisy, a play I'd only seen in the film version. I was deeply moved by it and in awe of its achievement as a work of drama. In the end, in contrast to the vitriolic political chatter, I love its gentle approach. It doesn't deny the reality of racism, and it traces it through a period of American history, but it's loving, gentle, and life-affirming. I think we can use a dose of all of those things.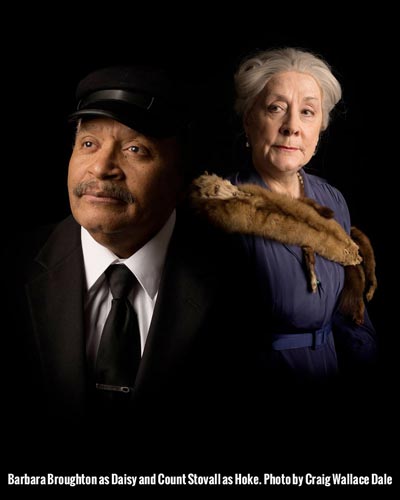 How do you see the parallels of the play and the current climate compare?
To me, it's about acceptance and finding commonality. Now, more than ever, we need to operate from those impulses. In the beginning, Daisy rejects Hoke more out of stubbornness than bigotry, but bigotry hangs in the air culturally, and Hoke navigates it with such dignity. They ultimately discover how much they are alike and how much they need each other and they become the deepest of friends. Amazing and beautiful; a white southern Jewish society woman and an uneducated African-American man find commonality.
The play was extremely successful and led to a very successful film as well.  How does having that kind of recognition for a play help a regional theatre?
Well, it certainly helps to mention a title that people recognize! Even folks who have never seen it before are intrigued because they know something about it, mostly through the film. It's also helpful to throw out the phrase "Pulitzer Prize Winner." We've done plenty of exciting plays whose titles are new to audiences and we've had a challenge to explain what they are about (The Pavilion and Circle Mirror Transformation come to mind). This play is such a tour-de-force for the actors playing Daisy and Hoke, so that certainly draws some interest. When we held auditions for the play, several of the actors who came in to read for Hoke said it's one of the most coveted roles for African-American actors.
The play has a strong cast including a pair making their debut with Mile Square.  How important is it for a theatre like yours to bring new actors into the mix?
Very important. We have a number of actors who appear on our stage from time to time, and they comprise somewhat of a company (actors like Matt Lawler, Blaire Brooks, Annette Hammond, and John Keller work with us a lot). But we can't be insular and we want to draw new people all the time. We were fortunate to have TV/Film star Richard Masur in The Net Will Appear, and the entire cast of The 39 Steps was new to MST. Plus when you cast a show like Driving Miss Daisy, you really have to cast a wide net to get the best actors available. We worked with Judy Bowman Casting for this show and she brought in so many amazing actors, all with incredible credits on Broadway and in film and TV. We are thrilled to have Count Stovall and Barbara Broughton in the show.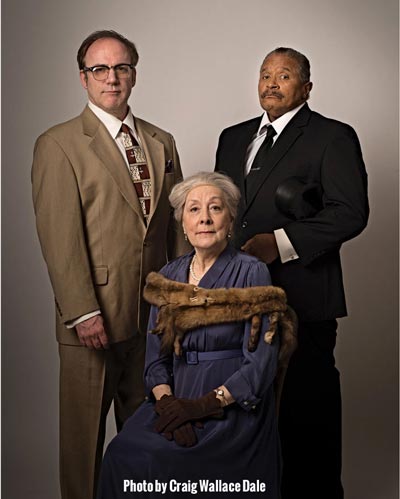 Some people think Mile Square Theatre is a bit of a secret in Hudson County and around the state.  What would you like people to know about the company?
I can't tell you how often people in Hoboken come to the theatre, take in a show, are blown away by it, and say, "I never knew we had a professional theatre in our town!" It's been an uphill climb to draw people's attention. We spend more funds on marketing than ever before, and that's helping shine some light on us. And it's been easier to draw the press so we've been getting more reviewers in the door. Our first New York Times review was for Circle Mirror Transformation. It was a good one and it helped double our box office, but as you know, The Times no longer reviews in Jersey. I want people to know that there is some very exciting theatre being produced in an intimate venue that rivals the best theatre in New Jersey and New York City. We have amazing actors working with us and our designers are topnotch. And our tickets are really affordable!
How has the move to the Artisan helped the theatre?
It's been a total game changer in so many ways. Having a venue that has a street presence in itself is advertising. People walk by it, clock that it's there, and we're suddenly on their radar. It's a beautiful space and people are always impressed when entering the venue. The move has forced us to be a much more robust organization. Suddenly, we have a facility to maintain; there are utility bills and maintenance and other facility costs that we never had to contend with before. So we have to keep it active to pay for it. In our first year, we were focused on producing as many things as possible. We presented five mainstage shows and many smaller events, and it almost killed me! The board wisely reined that in to a four-play season, and we are more thoughtful about additional events. We still present 7th Inning Stretch and Broadway Night at MST, plus readings and other special events, but we have to be careful about burning ourselves out. We are constantly seeking rental income, so there are many non-MST events that occur here. Our rental rates are reasonable by design. It's in our mission to encourage arts events and community events, so the facility is used by local schools and area arts organizations. The move has also spurred more aggressive fundraising to keep the doors open. Our annual budget has grown significantly and we carry a construction loan for the build out, so our capital campaign continues. We would love to find a naming sponsor for the theatre. Any suggestions?
Our audience is certainly getting bigger, but to my mind, we need to expand the base to a size that we can always count on enough to come to any given show that we'll have nearly full houses. As a regional theatre, we do a variety of plays, and we know our audience won't come to every show. Expanding our audience base will allow us to take more artistic risks. At this point, we are certainly producing wonderful plays, but I feel I need to guarantee a certain level of broad appeal to keep the audience expanding.

Mile Square Theatre is located at 1400 Clinton Street, Hoboken. For more information visit: www.milesquaretheatre.org
---
Gary Wien has been covering the arts since 2001 and has had work published with Jersey Arts, Elmore Magazine, Princeton Magazine, Backstreets and other publications. He is a three-time winner of the Asbury Music Award for Top Music Journalist and the author of Beyond the Palace (the first book on the history of rock and roll in Asbury Park) and Are You Listening? The Top 100 Albums of 2001-2010 by New Jersey Artists. In addition, he runs New Jersey Stage and the online radio station The Penguin Rocks. He can be contacted at gary@newjerseystage.com.
---