By Gary Wien
originally published: 01/23/2018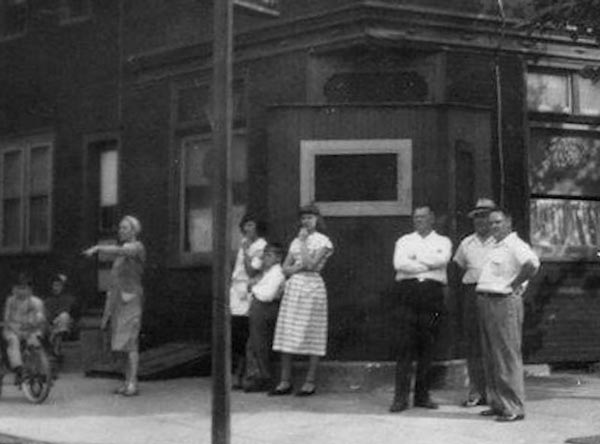 Dovere is an Italian word for responsibility, respect.   Joseph M. Paprzycki and Pepe Piperno felt a responsibility to deliver the respect that their beloved, broken city - Camden, New Jersey - deserved. Once a thriving city, Camden fell on hard times in the 1960s and 1970s. Drugs, crime, and corrupt politicians brought the city to its knees. Joe, Pepe, and a small group of folks came together to breathe life into Camden by investing their creativity, hearts, souls, and treasure to turn what used to be Joe's grandfather's abandoned bar into a professional theatre.
Their story is told in the documentary, Dovere for Camden, by Douglas Clayton.  The 27-minute film will be screened at the New Jersey Film Festival in New Brunswick on Saturday, February 10th along with the short films Fractured, Two Strangers Who Meet Five Times, and Clasico.
"The story is about the plight of cities that were once honorable, great cities and then they've fallen from grace and are struggling," explained Clayton.  "Some cities are coming back.  Here's the example of Camden, New Jersey.  You have these two guys (Paprzycki and Pipemo) who were born in Camden and spent their formidable years there, but their families moved away once the city started to get tough. And then many years later - and separate from each other - they decided to try to make a difference; to try to do something for their old neighborhood and city."
Clayton himself grew up just outside of Camden in Collingswood.  He was inspired to make the film after seeing a production of Last Rites (a play by Paprzycki) at the South Camden Theatre with his wife and his brother.  
"After the play was over I wept," recalled Clayton.  "I was so moved by the play and by the tenacity of turning an abandoned building into a nice theatre. This guy wrote what I think is an outstanding play.  Everything about the evening just got to me." He told Paprzycki that he was looking to make a documentary and wanted to tell Joe's story.  
---
The article continues after this ad
---
---
While Clayton had never created or directed a documentary before, he had produced several corporate videos for his Human Relations job. He was involved in a series of HR films that utilized parodies of popular films like The Godfather, Field of Dreams, and Star Trek.  Initially filmed on a low budget, the films inserted humor into otherwise dry topics and utilized employees (including upper management) in roles.  The films were so effective and popular that they were soon able to get significantly larger budgets for their work. Essentially, his HR films proved his thesis: "Total Recall: The Impact That Film Has On Learning." Learning in this case meant retention.  
The HR films also gave employees a chance to see a different side of management.  Clayton recalled one film which contained a short scene with a CEO in his office putting a golf ball.  Even though the scene itself was just a few seconds, people said it helped to humanize him.  "It helps to make some of the senior executives who appear in the movie more approachable.  And if you use people that people know it has an effect on memory and retention, while being fun."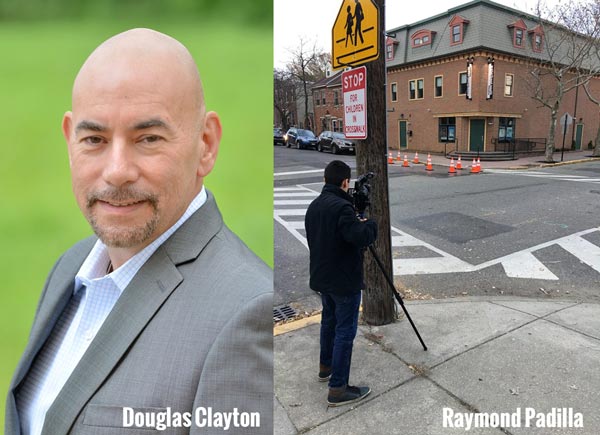 With the larger budget, they were able to hire a production company to make better videos. They were the ones in charge, but during the making of his documentary he was the one in charge. He soon learned that making a film was a collaborative process, but, at the end of the day, the director has to be the decision maker. He also quickly realized how much work was involved with planning and scheduling interviews and making sure people showed up on time and that the sound and lighting was right.
At first, Clayton says they didn't know if the story was going to be about the theatre or Paprzycki or Camden. "We said let's just start filming and see what happens," he recalled. In the end, he discovered that he had a much more universal story than he originally thought.  
Hometowns are a very special place to many.  Even though people may grow up and leave their hometown, they tend to remember the positive aspects long after.  It's like Tom Petty singing, "I ain't sure, but it seems I remember the good times were just a little bit more in focus." While cities like Camden, Newark, and Trenton have a reputation for rough areas, residents know there is much to love about the areas as well.  Sometimes it is the people of the area, sometimes it's the friends you remember, and sometimes it's simply living in a city that is considered the underdog - one that you always want to see win in the end.  Films like Dovere for Camden show why people would continue to live or fight to save such cities.
"Since I've shown it to a dozen people, even people from Europe say, 'I've never heard of Camden, New Jersey, but I can relate to the story.' So that told me there might be a bit of universal appeal to the story.  The other thing I've been hearing is people have written to me online and said things like, 'I grew up in Camden.  I can't tell you how much this film means to me.  I'm going to go to Rutgers and I can't wait to see it.  I loved growing up in Camden, but we had to move out - it just became too violent."
Clayton was assisted on the film by Raymond Padilla, a recent graduate from Mercer County Community College. Padilla earned a producer credit and also did the post-production work, turning six hours of film into the 27 minute final cut.
"It is an honor to have my work in Camden memorialized in such a passionate film," said Paprzycki. "Doug poured his heart and soul into telling the story in an emotional and truthful way."
---
Gary Wien has been covering the arts since 2001 and has had work published with Jersey Arts, Elmore Magazine, Princeton Magazine, Backstreets and other publications. He is a three-time winner of the Asbury Music Award for Top Music Journalist and the author of Beyond the Palace (the first book on the history of rock and roll in Asbury Park) and Are You Listening? The Top 100 Albums of 2001-2010 by New Jersey Artists. In addition, he runs New Jersey Stage and the online radio station The Penguin Rocks. He can be contacted at gary@newjerseystage.com.
---