By Gary Wien
originally published: 12/25/2019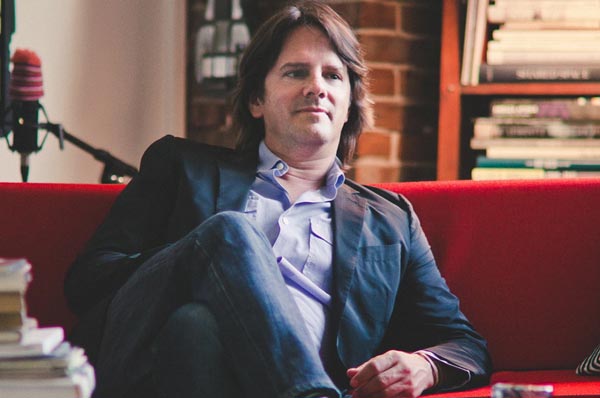 The New York Guitar Festival celebrated its 20th anniversary in May 2019.  It has explored virtually every type of music that can be created on a guitar and presented many of the world's most influential guitarists at venues like Carnegie Hall, Metropolitan Museum of Art, (Le) Poisson Rouge, National Sawdust, and Brookfield Place Winter Garden.  The lineup includes masters of classical music, blues & jazz, pop & indie rock, folk & Americana, artists from Central & South American, and eclectic, genre-defying innovators.
The festival was founded by David Spelman and WNYC-FM host John Schaefer.  Spelman is an Ocean Grove resident who has been an arts administrator, programmer, public relations consultant, and music festival producer for decades, in addition to being a musician himself.  He's done work across the United States, Canada, Europe, and Australia, handling budgets into the millions of dollars.
New Jersey Stage spoke with Spelman via email about the festival, highlights from over the years, and what goes into producing it each year.
The festival celebrated its 20th anniversary in 2019.  What are a few of the highlights for you over the years?
There have been so many highlights, but a few standout memories would have to include Mr. Springsteen joining us on stage for the encore of the Nebraska Project back in 2005, the Blood on the Tracks Project which was broadcast live on 50 NPR stations across the country, our first all-day Guitar Marathon which got amazing reviews in the New York Times and Wall Street Journal, getting invited to Australia by the tourism board to explore the development of a sister festival, Taj Mahaj taking part in our tribute to Elizabeth Cotten, Bon Iver agreeing to score two Chaplin films for our Silent Films/Live Guitars series, Levon Helm showing up to play with Larry Campbell at the Apple Store theater in Soho, Andy Summers doing an acoustic show at Joe's Pub, Emmylou Harris making an unannounced appearance with Daniel Lanois at Carnegie Hall, the world premiere of a piece by Bryce Dessner at the 92nd Street Y… the list goes on and on. 
---
The article continues after this ad
---
---
What is it about this festival that has helped it to last 20 years?
I'm still trying to figure out what the "special sauce" is.  Never having had a business plan may have actually benefited us in certain ways. Also, I never really conceived of it specifically as a "festival" per se, but more of as an idea — at once a public square, a sanctuary, a classroom, and a laboratory.
As a classically-trained guitarist, I approach curating a festival like I approach playing music. When we make music, we make decisions in order to tell a story. Should I pick up a Martin acoustic, or a Gibson Les Paul? Do I want to interpret a piece by a great composer, or do I want to improvise?  What key should I play in? Where will the music get louder and softer? Will the form of the piece be a 12-bar blues, or perhaps an Indian-style 16-beat cycle? The answers shape the musical story. 
In some ways, the NYGF tells the story of the guitar itself--where it originated, what countries it has visited, which genres it has impacted, and, to some degree where it is heading. 
I like how you present guitarists from very different genres.  Does this match your tastes or have your musical tastes been increased since running the festival?
My tastes have always been rather eclectic, but working for 20 years with my partner, the author and public radio host (and walking musical encyclopedia) John Schaefer has definitely expanded my tastes as did getting to know so many remarkable artists. The art curator, Hans-Ulrich Obrist describes his process as  'see art, meet the artists, produce their shows to meet other artists and produce their shows in turn.' I think that pretty much describes my approach as well.
Do you think it would be easier or harder to launch a festival like this today? 
I'm not sure I'd recommend starting a festival. Especially if you're seeking a steady income.  Do you know that old joke, how do you make a million dollars in the music business? ... start with two million. 
What is the hardest aspect of running a festival like this?
Managing the emotional and financial ups and downs. 
How long does it take for you to plan out, get artists locked into a schedule, and get a festival ready to roll each year?
It really depends. In NYC we've mostly been on an annual cycle. Our sister festival in Illinois takes place every two years, which gives the team more time to really develop longer-term ideas, like commissioning multi-media works, such as Kaki King's recent Data Not Found or The Long Count, a work by the twin brothers Aaron and Bryce Dessner, best known as members of The National, and visual artist Matthew Ritchie.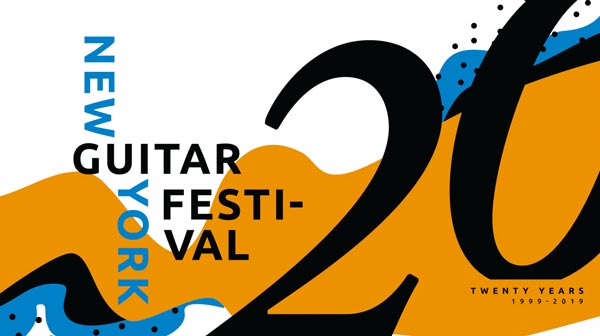 What does it say to you about the way artists themselves treat the festival when so many travel from around the world to take part?
Obviously it is a real compliment and very gratifying. We've never had the luxury of paying high fees; if you see an artist playing at the festival, be it Andy Summers, Bruce Springsteen or The National, you can be sure that money was not their motivation.
Finally, who would be on your wishlist as an artist you'd love to have perform?
There are so many on our wish list:  Ry Cooder, St. Vincent, Keith Richards, Leo Brouwer, Bonnie Raitt, Ani DiFranco, Jeff Beck, Buddy Guy, Mark Knopfler, Neil Young, Joni Mitchell… I could on and on.
Look for the 2020 New York Guitar Festival in May.  For more information on the festival visit www.newyorkguitarfestival.org
---
Gary Wien has been covering the arts since 2001 and has had work published with Jersey Arts, Elmore Magazine, Princeton Magazine, Backstreets and other publications. He is a three-time winner of the Asbury Music Award for Top Music Journalist and the author of Beyond the Palace (the first book on the history of rock and roll in Asbury Park) and Are You Listening? The Top 100 Albums of 2001-2010 by New Jersey Artists. In addition, he runs New Jersey Stage and the online radio station The Penguin Rocks. He can be contacted at gary@newjerseystage.com.
---