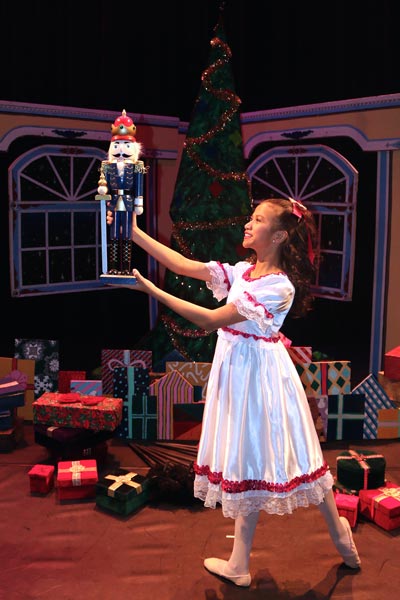 (WEST WINDSOR, NJ) -- No holiday season is as sweet without "The Nutcracker."  Join Clara, the Nutcracker and the Sugar Plum Fairy for Dance Connection's family adaptation of the timeless Tchaikovsky classic at Mercer County Community College's (MCCC's) Kelsey Theatre.  Performances take place December 15-17.
Even the youngest theater goers will enjoy this fully-narrated, one-hour ballet set to the famous Tchaikovsky score. Dolls and sweets come to life, mice and toy soldiers do battle, and snowflakes dance in a snow covered forest. It's abridged and yet complete – with a large cast danced almost entirely by children and teens in beautiful costumes and scenery full of warmth and wonder.  At the conclusion of the show, children and parents are invited up on stage to meet their favorite characters, who will be available to sign autographs.  
Dance Connections (formerly known as New Jersey Youth Ballet) is based in Hillsborough, NJ. It was founded in 2007 by David Kieffer, who has extensive experience as a teacher, dancer and choreographer.
Dates and show times for this magical production are: Friday, December 15 at 7:00pm, Saturday, December 16 at 1:00pm and 4:00pm, and Sunday, December 17 at 1:00pm and 4:00pm.  Kelsey Theatre is located on Mercer's West Windsor campus at 1200 Old Trenton Road.
Tickets for "The Nutcracker" are $16 for adults, and $14 for seniors and children. Tickets may be purchased online at www.kelseytheatre.net or by calling the Kelsey Box Office at 609-570-3333.  Kelsey Theatre is wheelchair accessible, with free parking is available next to the theater.  For a complete listing of adult and children's events, visit the Kelsey website or call the box office for a brochure.
---
The article continues after this ad
---
---
PHOTO: Clara (Mikaela Miranda) is about to embark on adventures with the beloved Nutcracker she receives during the family's Christmas party.
originally published: 2017-11-23 01:00:00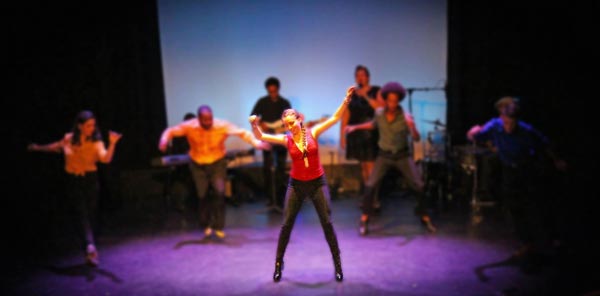 Jersey Tap Fest To Return For 9th Year
(EAST HANOVER, NJ) -- Jersey Tap Fest, NJ's sole dance festival featuring world-class tap faculty and extravaganza, celebrates its ninth year, August 9-12, with classes at Nicole's Broadway Dance Company in East Hanover and a performance at The Morris Museum in Morristown, NJ. The expanding 4-day festival offers a full menu of over 50 beginner, intermediate and advanced classes in tap, improvisation, body percussion, hip-hop, music theory and more.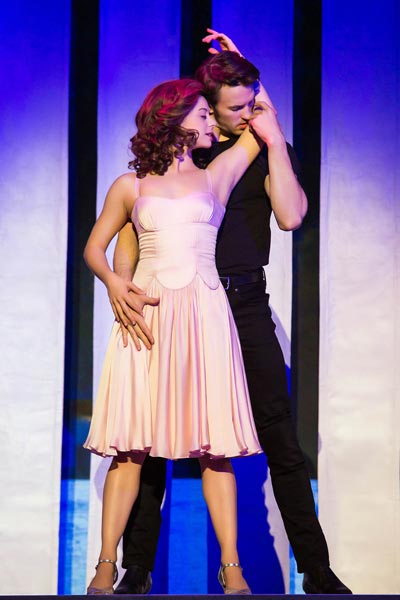 Dirty Dancing - The Classic Story on Stage At MayoPAC
(MORRISTOWN, NJ) -- Dirty Dancing - The Classic Story On Stage reinvents the popular movie as a stage musical at Mayo Performing Arts Center for three shows, Saturday, June 23 at 2:00pm and 8:00pm and Sunday, June 24 at 3:00pm. Tickets range from $59-$99.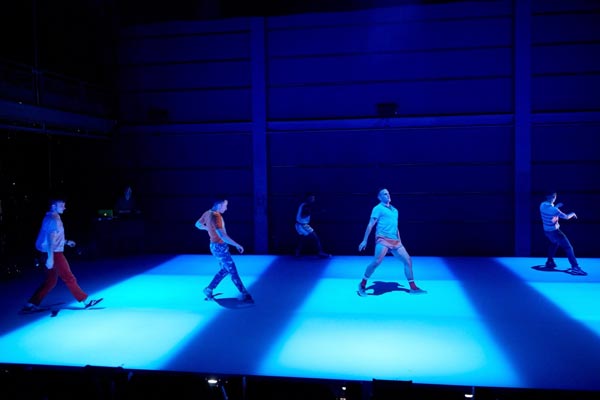 10 Hairy Legs To Perform At Baryshnikov Arts Center June 7-10
(HIGHLAND PARK, NJ) -- 10 Hairy Legs, the all male repertory dance company, dèbuts at Baryshnikov Arts Center for its sixth consecutive New York Season for four performances June 7 -10. The program features World Premieres by Bessie Award Nominee and company member Nicholas Sciscione, and Yin Yue.  Works by Al Blackstone, Raja Feather Kelly and Christopher Williams complete the program. Sciscione will perform his solo work and Ofer Pelz his original composition at all performances.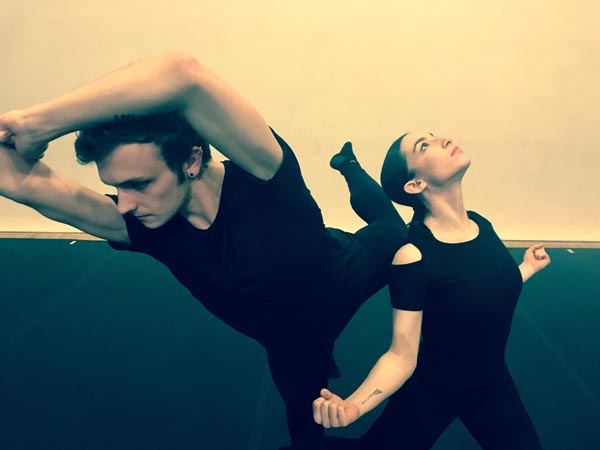 JCTC Presents Innovative Modern Dance Showcase at White Eagle Hall
(JERSEY CITY, NJ) -- Jersey City Theater Center (JCTC) presents Out of Bounds on Saturday, June 2nd at 8:00pm.  It's an evening of high-caliber modern dance celebrating innovative New Jersey and New York choreographers by some of the leading dance companies and dancers in the region. The event takes place at White Eagle Hall in Jersey City.