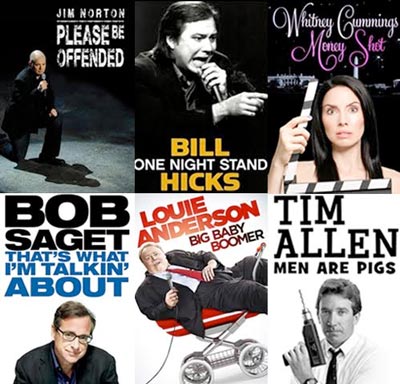 (LOS ANGELES, CA) --  Comedy Dynamics has announced a partnership with Tubi TV to bring over 100 of their titles to the free video-on-demand (VOD) service. Starting today, selections from a wide range of talent will be available on Tubi TV, including specials from Jim Norton, Louie Anderson, Whitney Cummings, Nick DiPaolo, Tim Allen, Bill Hicks and Bob Saget.
"We're proud to launch with a company that is transforming the face of entertainment and that brings our extensive library to their consumers for huge laughs!" said Brian Volk-Weiss, President and Founder of Comedy Dynamics.
"We're excited to partner with Comedy Dynamics," said Thomas Ahn Hicks, Co-founder and Head of Strategy & Business Development for Tubi TV. "Bringing users a wide array of premium content from a variety of genres has always been a high priority for us. With this partnership, our viewers will not only have access to the largest free comedy selection streaming anywhere, they will also be getting world-class stand-up comedians."
About Tubi TV
Tubi TV is a free Internet TV network that offers the largest collection of movies and TV shows. Based in San Francisco with a team of passionate entertainment and technology enthusiasts, the company is focused on freeing premium movies and TV shows so viewers can be entertained without having to deal with subscription fees or credit cards. Partnerships with brand advertisers ensure that Tubi TV remains free to all viewers.

Find Tubi TV on Android and iOS mobile devices, and on OTT devices such as Roku, Apple TV, Xbox 360, Xbox One, Samsung, Amazon Fire TV and more. 
---
The article continues after this ad
---
---
About Comedy Dynamics

Comedy Dynamics is the largest independent stand-up comedy production and distribution company, producing the popular new series on Animal Planet, Animal Nation with Anthony Anderson, History's Join Or Die with Craig Ferguson, MTV2's Wild 'N On Tour, Coming To The Stage, and a new show for MTV with Zac Efron, Spooning with…Zac Efron. The company has worked with a wide-range of established and emerging comedic talent including Kevin Hart, Louis C.K., Aziz Ansari, Jim Gaffigan, Katt Williams and many more. Comedy Dynamics is available on most streaming platforms including: Hulu, Roku, iOS, Amazon, and Android.
Comedy Dynamics' album Louis C.K. Live At Madison Square Garden won the Grammy for Best Comedy Album in 2016. In total, eight of Comedy Dynamics' albums produced between 2013-2015 have been Grammy-nominated.
originally published: 2016-10-05 09:31:16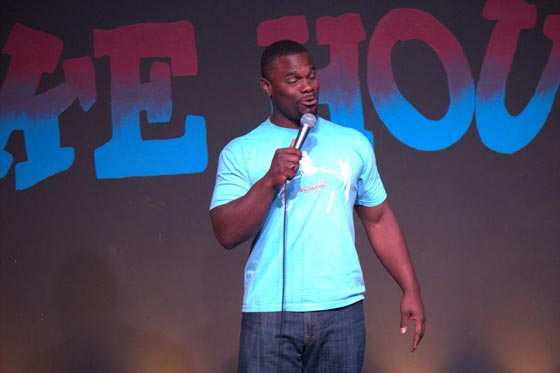 Corey Rodrigues
He was named the Funniest Comic in New England, but Corey Rodrigues hopes to put that title in the rear-view mirror soon. His appearance on Gotham Live helped, but a shot at being the Last Comic Standing might place his career in the fast lane. And he's got a shot. By the time Corey Rodrigues returns to Uncle Vinnie's Comedy Club in November, he will have been part of the second round. If he's lucky, he'll continue on to the TV show.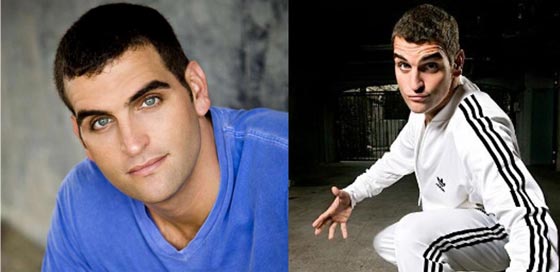 A Little Bad Luck Won't Stop Bret Ernst
Growing up in New Jersey, comedian Bret Ernst moved around an awful lot as a kid. He estimates he attended about 15 different schools before moving to Florida for high school. As anyone who was ever the new kid knows, it can be a little rough; but, it also helped him find his calling.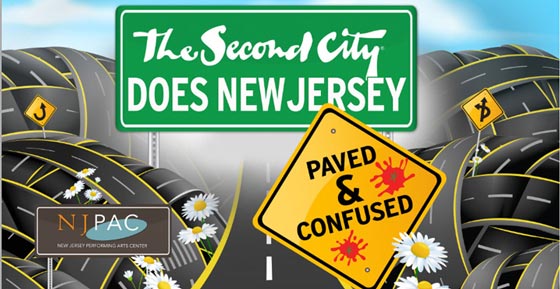 The Second City Does New Jersey
The legendary improvisation group The Second City is coming to the New Jersey Performing Arts Center for shows on November 7th and 8th with a show that's somewhat different from their standard touring production. New Jersey Stage spoke with Kelly Leonard, Executive Vice President of Second City about the show and his upcoming book Yes, and.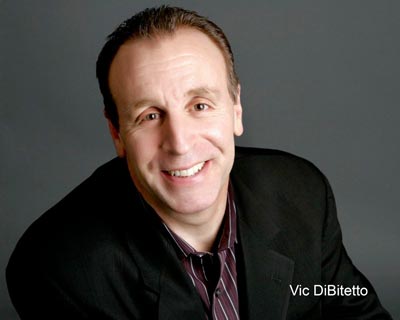 Vic Dibitetto finally gets his shot
Eight months ago, comedian Vic Dibitetto uploaded "Who's gonna give me my shot?!" on YouTube. In the video, Dibitetto, who lives in Central Jersey, makes a plea for somebody to give him a shot at a television role, rattling off a list of comedians he started out with that are world famous today. "If I suck, I suck," he says, "just give me my shot."