originally published: 03/19/2018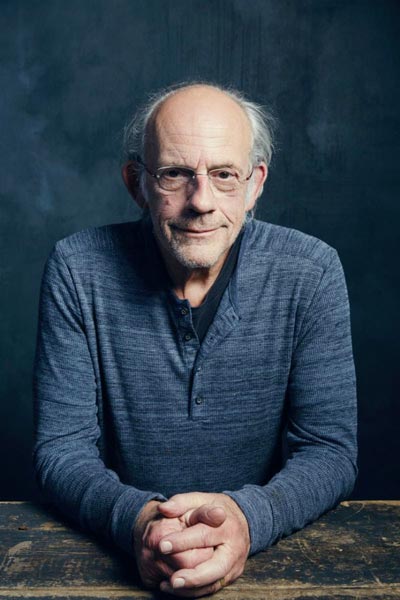 (ASBURY PARK, NJ) -- The 16th Annual Garden State Film Festival will welcome award-winning veteran actor Christopher Lloyd for the East Coast debut of his new feature film Making A Killing, a twisted modern-day crime mystery, based on a true story. The film is scheduled to screen on Saturday March 24th from 8:00pm-10:00pm at the Jersey Shore Arts Center in Ocean Grove, after which Mr. Lloyd will be presented with GSFF's "Beacon Award."
Christopher Lloyd is best known worldwide for his portrayal of the eccentric, yet much-loved Professor Emmett Brown in the Back to the Future trilogy. In 2008, Dr. Emmett Brown was selected by Empire Magazine as one of The 100 Greatest Movie Characters of All Time, ranking at #20.
Making A Killing is a new independent feature film from Tinton Falls, New Jersey native Devin Hume (Director/Producer/Co-Writer) and Bruce Robinson (Executive Producer/Producer). In a departure from other characters he has played in the past, Mr. Lloyd plays the role of Mortician "Lloyd Mickey" in the film. In addition to Mr. Lloyd, the film stars Michael Jai White, Mike Starr, Jude Moran, Aida Turturro, New Jersey's Jack Forcinito and Sally Kirkland. The film tells the story of three morticians who get caught in a web of greed and deceit, involving buried treasure and a tangled love affair. The backstory to this motion picture is as compelling as the film itself.
Mr. Lloyd began his film career in 1975 in One Flew Over The Cuckoo's Nest. This was soon followed by a two-year run as Jim Ignatowski on the classic television series Taxi, for which he won two of his three Emmy Awards. In 1992, he made Emmy history when he won 'Best Dramatic Actor' for Disney's Road To Avonlea. In a category dominated by series regulars, Mr. Lloyd was the first actor to win for a guest appearance. The following year, the rules were changed to include the Guest Appearance category.
Mr. Lloyd has amassed over 90 film and television credits including, in addition to those mentioned above, Things To Do In Denver When You're Dead, Eight Men Out, Addams Family and Addams Family Values, BBC's Dead Ahead: Exxon Valdez Disaster, The Pagemaster, Dennis The Menace, Adventures of Buckaroo Banzai, Track 29, Clue, The Dream Team, Angels In The Outfield, Star Trek III, Goin' South, Who Framed Roger Rabbit, My Favorite Martian, Tales Of Despereaux, Snowmen, I Am Not A Serial Killer, and Mike Nichols' HBO adaptation of Wit, starring Emma Thompson. He received an Independent Spirit Award for his chilly depiction of a soulless murderer in Twenty Bucks.
---
The article continues after this ad
---
---
Mr. Lloyd has also appeared in over two hundred plays including on and off -Broadway, regional and summer stock productions. For his title role in Kaspar, he took home an Obie and Drama Desk award. Mr. Lloyd starred in the Tony Award winning Broadway production of Mornings At Seven, directed by Dan Sullivan, as well as Twelfth Night in NY Festival's Shakespeare in the Park, Center Stage's Waiting For Godot, as 'Dalton Trumbo' in the New York production of Trumbo and Caucasian Chalk Circle at Classic Stage Company, with Brian Kulick directing.
The Garden State Film Festival will welcome celebrities, filmmakers and fans back to its original home in Asbury Park, from Thursday, March 22nd through Sunday, March 25th at many locations for the Festival's 16th Anniversary Celebration.
The four-day weekend event celebrates the best in international cinema and will feature networking opportunities, hands-on workshops, an open talent casting call, screenplay competition, intriguing and informative panel discussions, and entertaining and fun parties - all in addition to the over 245 films from 22 countries being screened throughout the Festival.