By Gary Wien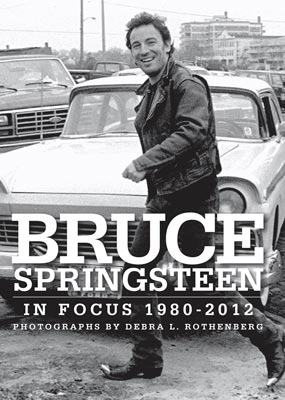 For many years, Debra L. Rothenberg was a fixture along the Jersey Shore. She was one of the area's top photographers in the days before everybody and their brother took photos at the local shows. Her shots captured the 80s and 90s in a way few others did. She didn't just photograph the stars, she was the person EVERY band sought out for their promo shots and chances are she had shots of them performing live as well.

As a kid growing up, I was lucky enough to get to know her and watch her shoot at the Stone Pony. To actually know somebody living at the Shore whose photos were being placed in publications like Rolling Stone inspired me. Years later, when I was working on a book about the history of rock music in Asbury Park ("Beyond the Palace") I knew I needed to get in touch with her again because her archives were the history of the local music scene. I'll never forget meeting her in New York City and pouring through those archives for potential shots for the book. She had photos of everybody I was looking for. I wound up using so many I put her name on the book too. But if she's known for one subject above all it's Bruce Springsteen. Her career got a jump start with a single shot of Springsteen guesting with Marshall Crenshaw at the Stone Pony. She sent the photo over to Rolling Stone where it became her first national shot, but far from her last.

Debra wound up moving to New York City where she moved on to bigger and better things. In addition to having work used in publications like People, US Weekly, Time, and Newsweek, she has shot for the New York Daily News since 1999. Chances are you've seen her photographs of movie stars or popular entertainers time and time again. Debra's work has been exhibited in galleries around the world, but never collected into a book of her own until now. "Bruce Springsteen In Focus 1980-2012" is being released by Turn the Page Publishing on October 1 with a special book release party at (where else) the Stone Pony in Asbury Park on October 12 from 3pm to 7pm.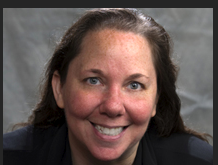 We reached out to Debra to ask her about the book...

We'll start with the obvious question... Why now? Why after all of these years of shooting Bruce (and everything else) have you decided to put out a book? Was it your idea or did someone approach you with the idea?
I was on an assignment with my photographer (and pilot) husband. Someone approached me and asked if I had any photos on my phone. At that point, I met my publisher who asked "When am I doing your Bruce book?" I told her we should talk. We got together and I told her that two large publishing companies were interested in my book but I didn't want to just hand over my images and have them do another biography type book. So we got together, she loved my idea, and it all came together.
Tell me about the book. What time period does it cover?
It starts in 1980 during the River Tour and ends in 2012, during the Wrecking Ball Tour. It starts and ends in Rochester, NY because the first time I saw him live and photographed him was when I was an 18 year old freshman at Rochester Institute of Technology.
Have all of these photos been seen in publications before or do you have some shots making their world premiere?
Many have never been published and some have never been seen before - even by close friends.
What is your favorite shot you've taken of Bruce or the band?
Ooh, that's a tough one. I love this close up black and white shot of just his face from the Stone Pony from Aug 21, 1988. One of my most known shots-from 1985 where he is smiling at the camera with a baseball hat on backwards. Those are two that come to mind. And then the cover shot... that is a day I will never forget.
What is the one shot that got away?
Honestly, there really isn't one. There is always one thing every tour that I need to get a shot of, and it always worked out that I got that shot. For this tour (Wrecking Ball), THE shot is when the crowd lifts him back to the stage - and that is the double page that opens and ends the book.
When did you first discover Bruce Springsteen?
When I was 16, I had to attend summer school in order to graduate with my class because I missed 3.5 months due to having mono. My teacher was just out of college and played the music of a guy named Bruce Springsteen every day during the six hour class. I didn't like it at first and asked "Do we have to listen to him again?" The teacher, who was also a photographer, brought in photos of Bruce and the Shore. Within two weeks, I found myself asking: "Can we listen to Bruce today?"
What was your favorite Bruce concert?
There are several that really stand out, but I would have to say that the December 2, 1980, in Rochester, NY where I first saw him, will always live in my memory. Also, the July 2, 1981, at the then-named Brendan Byrne Arena in East Rutherford, NJ, or July 31, 1987, at the Stone Pony with Marshall Crenshaw. The March 9, 2012, Apollo Theater performance was outstanding and it was like seeing Bruce in 1980 all over again. The energy, his voice, the tightness of the band... it was just amazing.
How rapidly do you keep shooting at a Bruce concert? How do you know when to go in for the good shot?
I never sit on the motor drive. I prefer to take my time and wait for the right moment. Over the years, I've come to know and anticipate what some of Bruce's moves are going to be, and those are the moments I strive to capture. When he is sliding across stage, jumping up in the air, wailing his guitar, totally absorbed in his music -- those are the shots I like to capture that freeze his performances in time and make you feel as if you were there.
What do you look for in a good photo?
I look for good lighting and composition and a sense that a moment in time has been captured, making the person looking at the photo feel as if he or she is there. Documenting a moment in time.
After seeing your work in print for so many years, what's it like to finally see a collection of yours in your own publication?
Mixed emotions. I wish I could say total excitement but a little sadness because my mother passed away in March and will never get to see it. But she did she a lot of the images and she was my biggest supporter and harshest critic. Excited because Bruce and photography have been a passion for so long and just being able to show other people what can happen if they have a dream and work hard and stay with it.
How excited are you for the book release party at the Stone Pony? Any idea on the performers scheduled to play?
There isn't a better place on earth for it to happen! I studied photography in college, but I grew up and REALLY learned photography at the Stone Pony. I was there every single night they were open,shooting any and every band that played on that stage. It didn't matter if they were a national or international band, or a local band. If someone played there, I shot them. So as much as this book is a tribute to Bruce Springsteen, it is also my tribute to all the music fans that went to the Pony and every single musician that ever played on that stage-they all helped me get to this point in my career by shooting them and working on my craft night after night.
What are the plans for after the Pony? Do you have events/interviews lined up? A book tour planned?
I will be traveling across the country for book signings and events and lectures at colleges, high schools, libraries and private home events. If people are interested in attending any, everything will be posted on my Facebook Photo Page

Finally, with a million books on Springsteen already out there, what do you hope people get out of yours?
This book is different than the rest. It isn't another biography book, it's a photo book with personal stories to go with many of the photos. It is different than the other photo books because of the amount of years covered, the amount of club appearances, and that it isn't many different photographers work, but just one-my own. There are other amazing photo books but they span one year in Bruce's life, or one tour. This shows Bruce in 1980 as a 31 year old and then 2012, as a 63 year old.
What do you imagine Bruce will think of the book?
I saw the book as my tribute to his talent, performing energy, and the happiness he gives to his audiences. I hope he will see it as a wonderful walk down Memory Lane.

---
Gary Wien has been covering the arts since 2001 and has had work published with Jersey Arts, Elmore Magazine, Princeton Magazine, Backstreets and other publications. He is a three-time winner of the Asbury Music Award for Top Music Journalist and the author of Beyond the Palace (the first book on the history of rock and roll in Asbury Park) and Are You Listening? The Top 100 Albums of 2001-2010 by New Jersey Artists. In addition, he runs New Jersey Stage and the online radio station The Penguin Rocks. He can be contacted at gary@newjerseystage.com.
---