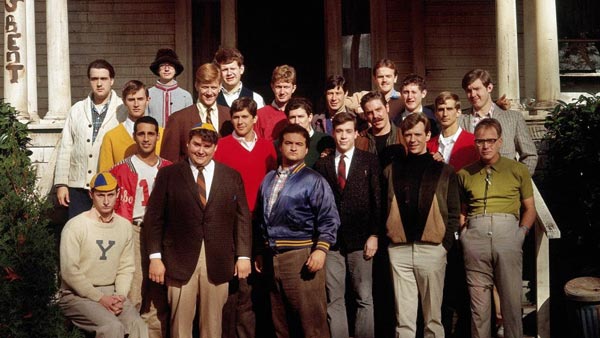 (NEWARK, NJ) -- New York Film Critics Series (NYFCS®) in a special partnership with New Jersey Performing Arts Center (NJPAC) will present  a unique movie experience celebrating the 40th Anniversary of National Lampoon's Animal House on Friday February 16, 2018 at 8:00pm.  The iconic film about a misfit group of fraternity members who challenge the authority of the dean of Faber College stars John Belushi, Tim Matheson, Peter Riegert, Karen Allen, Thomas Hulce, Stephen Furst, and Donald Sutherland.  
The film will be shown in NJPAC's Prudential Hall preceded with an introduction by renowned film critic Peter Travers (ABC, People, Rolling Stone) followed by interviews with Tim Matheson "Otter", Peter Riegert "Boon" and Karen Allen "Katy" who will discuss the impact that Animal House had and continues to have on popular culture.
As one of the most profitable films in history, Animal House, produced by Ivan Reitman and directed by John Landis is considered by many fans and critics as one of the greatest comedy films ever made. In 2001 the United States Library of Congress deemed the Universal film as "culturally, historically, and aesthetically significant and selected for preservation in the National Film Registry. It was No. 1 on Bravo's "100 Funniest Movies". It was No. 36 on AFI's "100 Years... 100 Laughs" list of the 100 best American comedies. In 2008 Empire Magazine selected it as one of "The 500 Greatest Movies of All Time." 
Now in its 20th year, the NYFCS features advance screening of prestigious films followed by live interviews with Hollywood's elite conducted by Rolling Stone and ABC Popcorn film critic Peter Travers.  Recent NYFCS highlights have included: Rob Reiner, Clive Owen, Julia Stiles, Francis McDormand, Sharon Stone, Russell Crowe, Jennifer Aniston and Shirley MacLaine.
"NJPAC is a wonderfully innovative group for lovers of arts and culture to discover innovative new shows in their world-class venue," says Mark Ehrenkranz, NYFCS Producer. "NJPAC and its expert team, provide their longtime experience in developing new projects. They nurture a deeper understanding of audiences to keep the tradition of the group experience very much alive."
---
The article continues after this ad
---
---
NJPAC Executive Vice President and Executive Producer David Rodriguez comments, "The New York Film Critics Series speaks to a very similar audience as we do. We're both successfully reaching audiences who are highly engaged classic and pop culture devotees. This partnership is an organic fit and we look forward to introducing NJPAC audiences to our innovative new work together."  The teams are developing ways to offer new series, including seminal films and live interviews with classic, big-name talent.
This relationship was arranged by The Erlick Group, a leading NYC-based entertainment sponsorship agency that has represented leading properties in film, music, theatre, and venues for the past 25 years.
NJPAC is located at One Center Street in Newark, New Jersey. 
originally published: 2017-12-05 18:47:45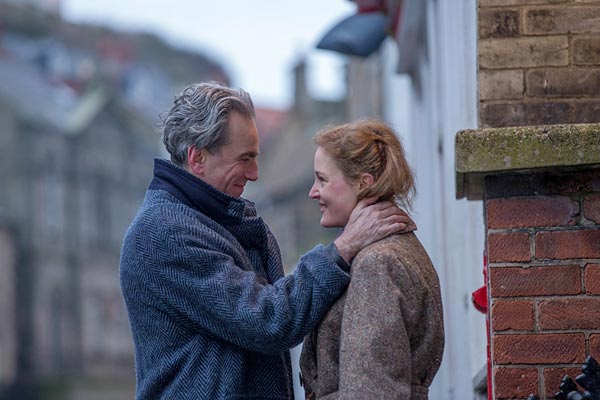 REVIEW: "Phantom Thread"
Should you decide to visit your local cinema to take in a showing of Phantom Thread, Paul Thomas Anderson's latest offbeat character study, you might want to make a bit more effort with your wardrobe than you're accustomed to for such outings. After spending 130 minutes totally immersed in the world of 1950s high fashion, I felt like an utter rube walking out of the cinema in my jeans and hoody combo.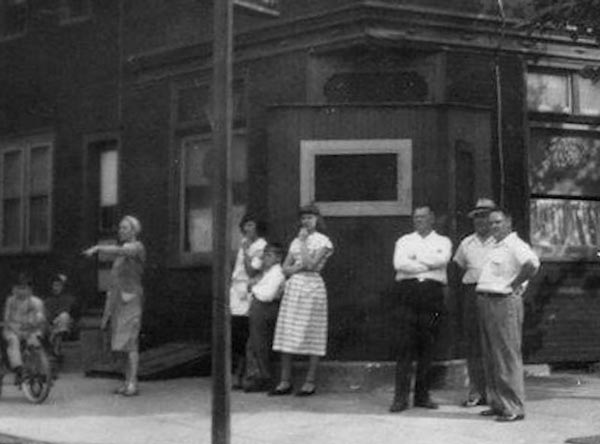 Dovere For Camden
Dovere is an Italian word for responsibility, respect.   Joseph M. Paprzycki and Pepe Piperno felt a responsibility to deliver the respect that their beloved, broken city - Camden, New Jersey - deserved. Once a thriving city, Camden fell on hard times in the 1960s and 1970s. Drugs, crime, and corrupt politicians brought the city to its knees. Joe, Pepe, and a small group of folks came together to breathe life into Camden by investing their creativity, hearts, souls, and treasure to turn what used to be Joe's grandfather's abandoned bar into a professional theatre.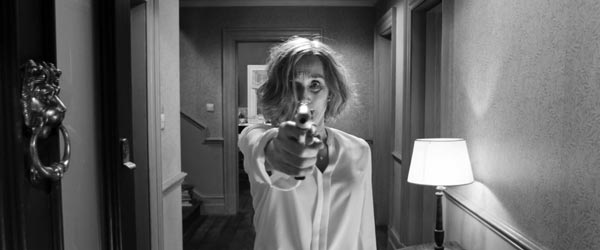 REVIEW: "The Party"
What must those modern cinemagoers who cry "SPOILER!" whenever a critic mentions the most innocuous of plot details make of movies like Sunset Boulevard, Citizen Kane or Carlito's Way, which not only open in media res, but reveal the ultimate fate of their protagonists? I'm forced to admit myself that in the case of the aforementioned Brian de Palma gangster epic, it does seem a little pointless, and sucks much of the tension out of the film's otherwise expertly crafted climax.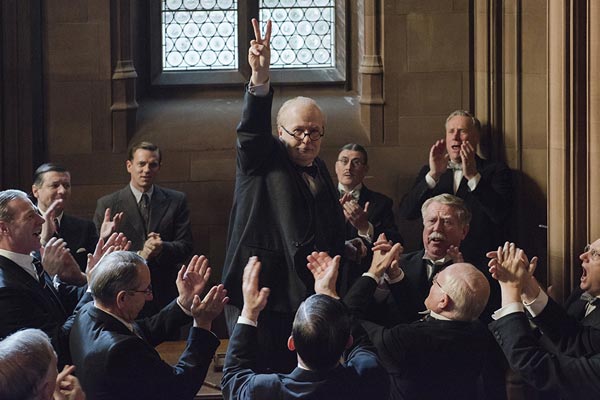 REVIEW: Darkest Hour
Roughly five minutes into his performance as Winston Churchill in Joe Wright's wartime biopic, Darkest Hour, I forgot I was watching Gary Oldman. It was only about a half hour later - when a photographer's flash captured the portly PM in a monochrome freeze frame, and Oldman's two-fingered salute and defiant expression gave the impression that Wright had subliminally edited a frame of the actor's turn as Sid Vicious in Alex Cox's Sid & Nancy into his film - that I was briefly reminded I was watching an iconic actor, rather than an iconic figure. Awards season hype should always be mistrusted, but Oldman really is doing something special here, embedding himself into a subconscious history most of us never lived.