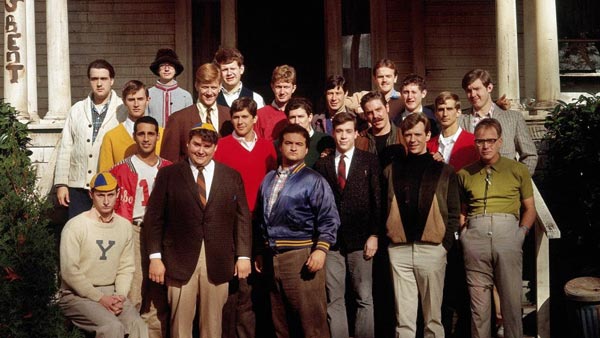 (NEWARK, NJ) -- New York Film Critics Series (NYFCS®) in a special partnership with New Jersey Performing Arts Center (NJPAC) will present  a unique movie experience celebrating the 40th Anniversary of National Lampoon's Animal House on Friday February 16, 2018 at 8:00pm.  The iconic film about a misfit group of fraternity members who challenge the authority of the dean of Faber College stars John Belushi, Tim Matheson, Peter Riegert, Karen Allen, Thomas Hulce, Stephen Furst, and Donald Sutherland.  
The film will be shown in NJPAC's Prudential Hall preceded with an introduction by renowned film critic Peter Travers (ABC, People, Rolling Stone) followed by interviews with Tim Matheson "Otter", Peter Riegert "Boon" and Karen Allen "Katy" who will discuss the impact that Animal House had and continues to have on popular culture.
As one of the most profitable films in history, Animal House, produced by Ivan Reitman and directed by John Landis is considered by many fans and critics as one of the greatest comedy films ever made. In 2001 the United States Library of Congress deemed the Universal film as "culturally, historically, and aesthetically significant and selected for preservation in the National Film Registry. It was No. 1 on Bravo's "100 Funniest Movies". It was No. 36 on AFI's "100 Years... 100 Laughs" list of the 100 best American comedies. In 2008 Empire Magazine selected it as one of "The 500 Greatest Movies of All Time." 
Now in its 20th year, the NYFCS features advance screening of prestigious films followed by live interviews with Hollywood's elite conducted by Rolling Stone and ABC Popcorn film critic Peter Travers.  Recent NYFCS highlights have included: Rob Reiner, Clive Owen, Julia Stiles, Francis McDormand, Sharon Stone, Russell Crowe, Jennifer Aniston and Shirley MacLaine.
"NJPAC is a wonderfully innovative group for lovers of arts and culture to discover innovative new shows in their world-class venue," says Mark Ehrenkranz, NYFCS Producer. "NJPAC and its expert team, provide their longtime experience in developing new projects. They nurture a deeper understanding of audiences to keep the tradition of the group experience very much alive."
---
The article continues after this ad
---
---
NJPAC Executive Vice President and Executive Producer David Rodriguez comments, "The New York Film Critics Series speaks to a very similar audience as we do. We're both successfully reaching audiences who are highly engaged classic and pop culture devotees. This partnership is an organic fit and we look forward to introducing NJPAC audiences to our innovative new work together."  The teams are developing ways to offer new series, including seminal films and live interviews with classic, big-name talent.
This relationship was arranged by The Erlick Group, a leading NYC-based entertainment sponsorship agency that has represented leading properties in film, music, theatre, and venues for the past 25 years.
NJPAC is located at One Center Street in Newark, New Jersey. 
originally published: 2017-12-05 19:47:45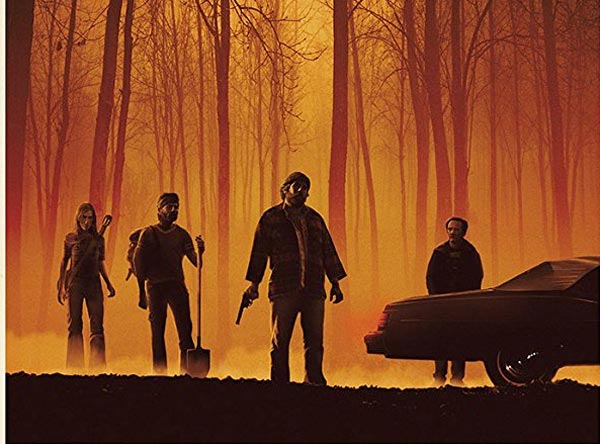 Bullitt County
Bullitt County by David McCracken opens the New Jersey International Film Festival Summer 2018 on Friday, June 1st at 7:00pm. In the psychological-thriller feature film, four buddies with a dark secret reunite after ten years for a bachelor party on the Kentucky Bluegrass Bourbon Trail.  When they discover that their favorite distillery has been turned into a winery, the newly sober groom, Gordie, seizes on an even better adventure: a search for a stash of buried Prohibition money deep in the woods of Bullitt County, Kentucky. His friends reluctantly join him on his quest, only to discover there's something much more dangerous than cursed treasure.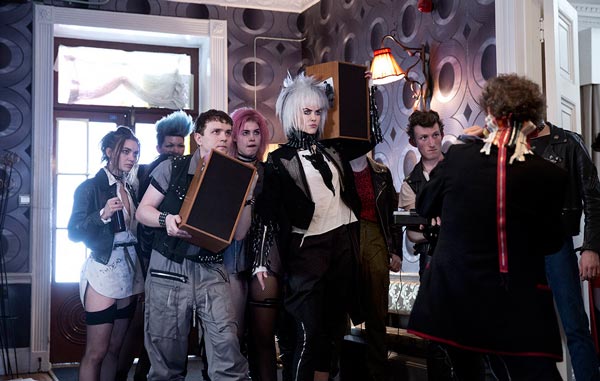 REVIEW: How To Talk To Girls At Parties
'Punk's not dead, it just smells that way!" So goes the old joke at the expense of that short-lived but impactful cultural movement that captured the imaginations of teenagers in the New York and London of 1977. Fifteen minutes into John Cameron Mitchell's adaptation of Neil Gaiman's short story we begin to get a whiff as pungent as the rotting corpse of Sid Vicious. This, folks, is a stinker!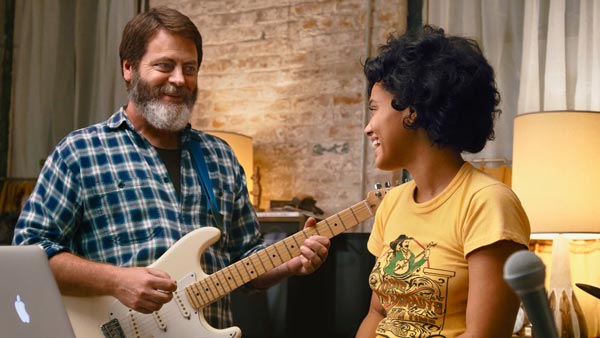 REVIEW: Hearts Beat Loud
The phrase "feel-good movie" tends to get an unfair rep these days. But Brett Haley and Marc Basch's Hearts Beat Loud is certainly not to blame for that. This make-believe tale of a father and daughter on the cusp of an empty nest transition has more sincerity and virtue than most films submitted for Oscar nods each year, and a lot of that is due to the script, the tone and the performances of its perfectly complementary cast.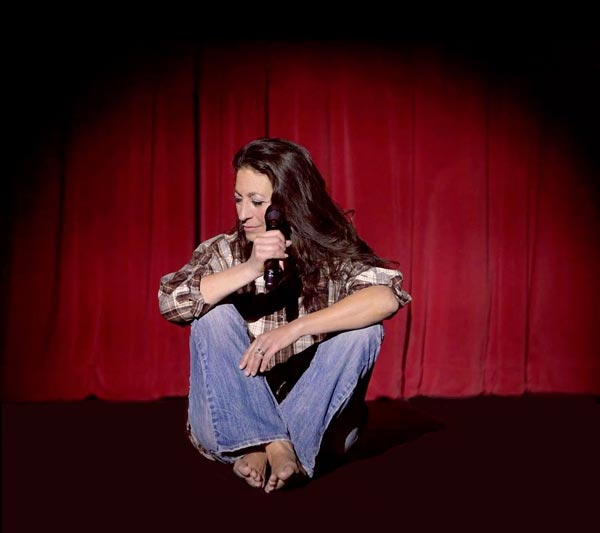 No One Can Hurt Me When I Sing
It's rare to get the chance to talk to actors portraying their own lives on screen, but Linda Chorney is no ordinary actor and her story is anything but ordinary.  In 2012, she became known as the artist who crashed the Grammy Awards.  Her story is now told in the film, When I Sing.