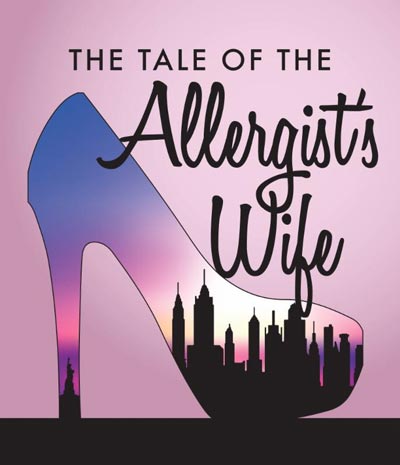 (CAPE MAY, NJ) -- Cape May Stage presents The Tale of the Allergist's Wife by Charles Busch from June 29th-August 4th. Directed by Roy Steinberg, The Tale of the Allergist's Wifei s a comical social satire about passion and obsession.
Marjorie, the wife of philanthropic allergist, Dr. V. Ira Taub is immersed in a life crisis when her therapist dies suddenly and her mother obsessed with bowel movements, spends her days getting on her nerves. Marjorie finds herself in a spiral of self-pity and self-doubt until her spirits become renewed when a mesmerizing and worldly friend from her childhood appears on her doorstep. Unfortunately, the friend quickly becomes an unwelcome and menacing guest in the house.  
The cast includes Barbara Weetman (Marjorie), Jeff Gorcyca (Mohammed), Marc Geller (Ira), Jan Leigh Herndon (Lee), and Andrew McCullough (Frieda).
The New York Times calls it "a window rattling comedy of mid-life malaise...it earns its wall too wall laughs." The Tale of the Allergist's Wife runs June 28ththrough August 4th. There will be a Best Value Night on July 7th, a talk-back on July 16th and a Pay-What-You-Wish Performance on July 21st. The show runs Tuesday-Sunday at 8 PM. For ticket information visit capemaystage.org or call the box office at 609-770-8311.
---
originally published: 2017-06-27 00:00:00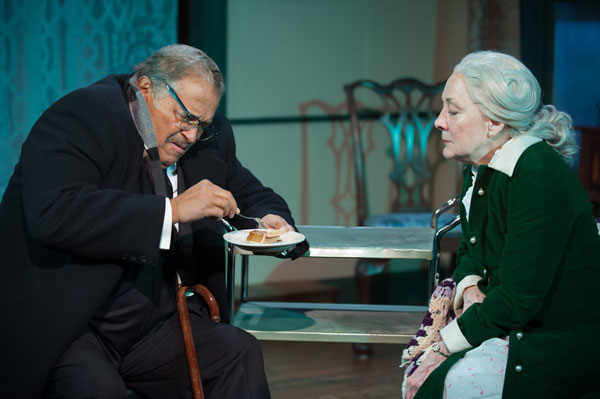 PHOTOS from "Driving Miss Daisy" at Mile Square Theatre
(HOBOKEN, NJ) -- Currently on stage at Mile Square Theatre is Alfred Uhry's powerful masterpiece Driving Miss Daisy. Set in the South between the late 40's and early 70's, the play explores an unlikely friendship between an elderly white Southern Jewish woman, Daisy Werthan, and her African-American chauffer, Hoke Colburn. The production runs until February 25.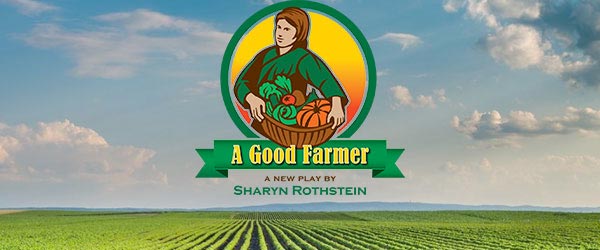 Sharyn Rothstein's "A Good Farmer" Raises Emotional Issues
Two women are talking, a small farmer and one of her employees. They're also friends. Immigration officers have just raided a nearby farm, and they're scared. Sharyn Rothstein's play "A Good Farmer" is set in a small town in upstate New York. It's a study in friendship, paranoia and competing loyalties that's looking for the human experience behind the kind of big issues that fill our daily news feed.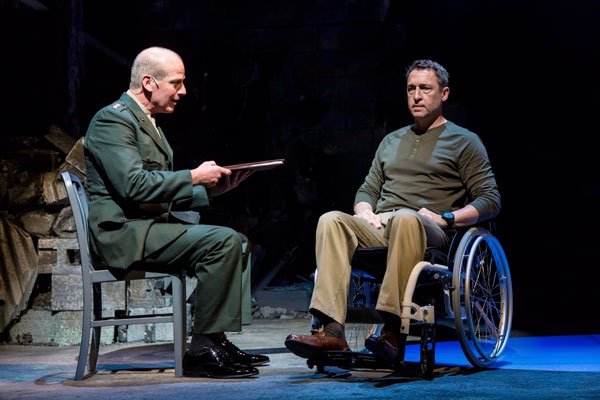 PHOTOS from "American Hero" at George Street
(NEW BRUNSWICK, NJ) -- From the author of last season's American Son, comes a raw, gritty drama which shines a light on how America honors its veterans, the corrupting effect of awards and commendations, and questions what it truly means to be a hero. American Hero joins American Son and a yet-to-be titled new work to create a trilogy of plays exploring American injustice by Christopher Demos-Brown.  The production runs January 30 through February 25.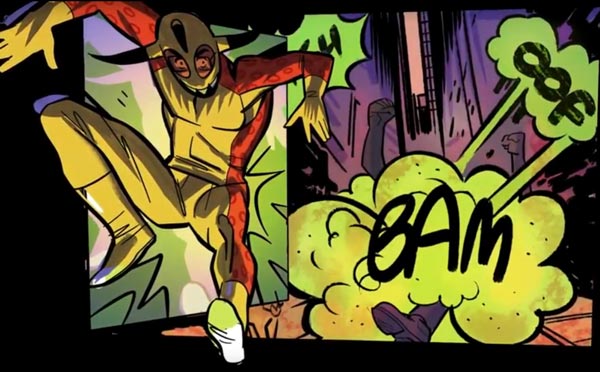 Two River Theater Premieres "El Coqui Espectacular and the Bottle of Doom"
There's a new superhero in town! "El Coquí Espectacular and the Bottle of Doom" is having its world premiere at Two River Theater. Featuring a down-on-his-luck comic book artist, this new play tells a lively story about following your passion and the strong ties of community. Jesse and Dave were at rehearsal in Red Bank to get the scoop from show's creators.