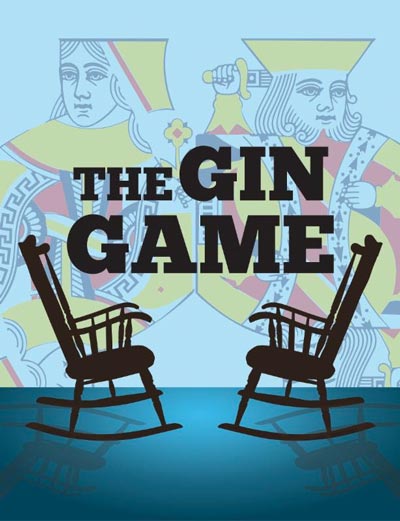 (CAPE MAY, NJ) -- The Gin Game by D.L. Coburn is presented by Cape May Stage from August 10 through September 22.  Performances take place Tuesday through Sunday at 8:00pm.  Directed by Roy Steinberg, The Gin Game tells the story of Fonsia Dorsey, a woman in her twilight years now residing in a retirement home. 
Fonsia's loneliness is interrupted by the surly charm of fellow resident Weller Marin who teaches her how to play gin. As they seemingly become close over the shuffle of cards, much is revealed about their regret-filled lives. Fonsia consistently wins every hand, rage and needling escalates and comes to a head in an unsettling argument.  
The New York Times called the play "a throughly entertaining lesson in the fine art of theatrical finesse. The closest thing the theatre offers to a duel at 10 paces." 
Jennifer Harmon plays Fonsia Dorsey, a prim and proper elderly woman who appears to be a fragile victim, abandoned by everyone she loves, but appearances can be deceiving and the truth is eventually revealed. Harmon's Broadway credits include Other Desert Cities, The Dinner Party, and Blithe Spirit. Other theatre, television, and film credits include Outside Mullingar; The Good Wife; Eat, Pray, Love; Law & Order; and One Life to Live. 
Playing Weller Marin, a deeply angry man who sees life in terms of winning and losing is veteran actor Bill Tatum. Bill previously appeared at Cape May Stage in Moon Over Buffalo and Mary, Mary. Bill has been a New York actor and proud member of Actors' Equity Association for 45 years. This past winter he appeared in In White America. His television appearances include As The World Turns, Law & Order, and The Office Party. 
---
The article continues after this ad
---
---
There will be a Talkback on August 25th, a Best Value Night on September 5th, and a Pay-What-You-Wish Night on September 12th. For ticket information visit capemaystage.org or call the box office at  609-770-8311.
originally published: 2017-08-10 00:00:00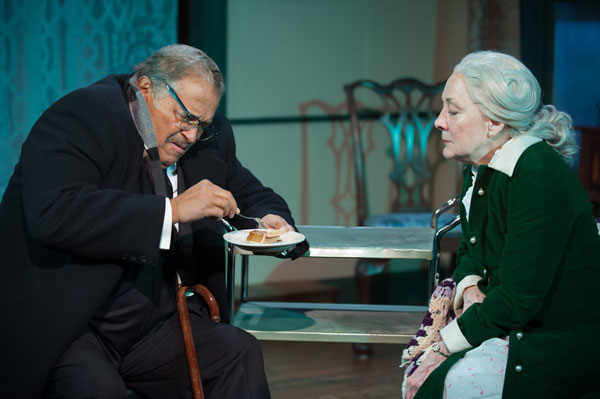 PHOTOS from "Driving Miss Daisy" at Mile Square Theatre
(HOBOKEN, NJ) -- Currently on stage at Mile Square Theatre is Alfred Uhry's powerful masterpiece Driving Miss Daisy. Set in the South between the late 40's and early 70's, the play explores an unlikely friendship between an elderly white Southern Jewish woman, Daisy Werthan, and her African-American chauffer, Hoke Colburn. The production runs until February 25.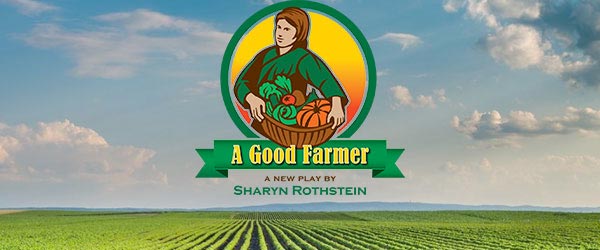 Sharyn Rothstein's "A Good Farmer" Raises Emotional Issues
Two women are talking, a small farmer and one of her employees. They're also friends. Immigration officers have just raided a nearby farm, and they're scared. Sharyn Rothstein's play "A Good Farmer" is set in a small town in upstate New York. It's a study in friendship, paranoia and competing loyalties that's looking for the human experience behind the kind of big issues that fill our daily news feed.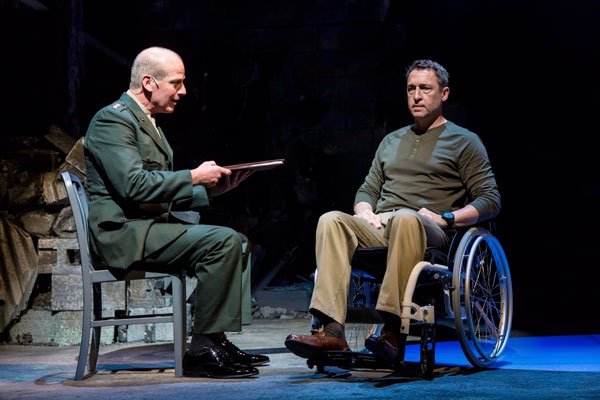 PHOTOS from "American Hero" at George Street
(NEW BRUNSWICK, NJ) -- From the author of last season's American Son, comes a raw, gritty drama which shines a light on how America honors its veterans, the corrupting effect of awards and commendations, and questions what it truly means to be a hero. American Hero joins American Son and a yet-to-be titled new work to create a trilogy of plays exploring American injustice by Christopher Demos-Brown.  The production runs January 30 through February 25.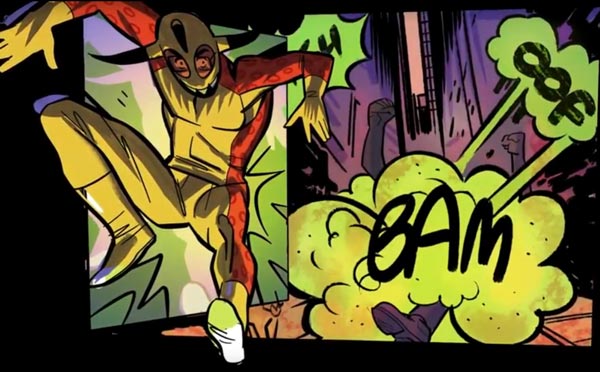 Two River Theater Premieres "El Coqui Espectacular and the Bottle of Doom"
There's a new superhero in town! "El Coquí Espectacular and the Bottle of Doom" is having its world premiere at Two River Theater. Featuring a down-on-his-luck comic book artist, this new play tells a lively story about following your passion and the strong ties of community. Jesse and Dave were at rehearsal in Red Bank to get the scoop from show's creators.