By Gary Wien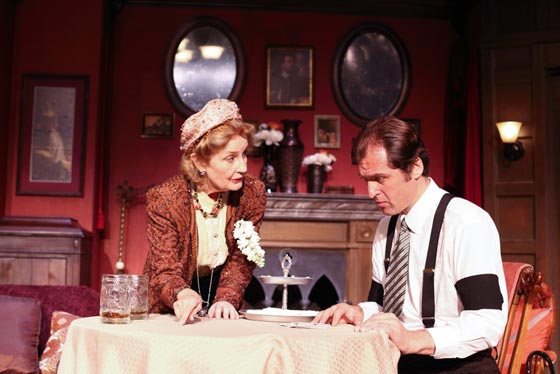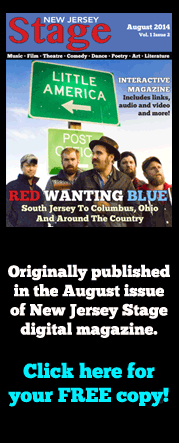 There's just something about ghosts and Cape May. The seashore town has ghost walking tours, ghost trolley tours, even haunted restaurants. And from now through September 19, the town also features a production of Noel Coward's "Blithe Spirit" - a play about a zany medium (played by Jennifer Harmon) that accidentally stirs up the temperamental ghost of a novelist's first wife after a seance that goes awry.

Harmon is a veteran of stage, television, and the silver screen including roles on Broadway and an Emmy nomination for her role on One Life to Live. When told about the role ghosts play in the Cape May tourism trade she replied, "Seems like the perfect place for us to do the play. We should fit right in."

As a child, Harmon grew up in New Orleans, a city well aware of ghosts and spirits.

"I grew up in the French Quarter til I was 12 and then we moved up to the Garden District," recalled Harmon. "It was certainly something that was part of the culture. Ghosts, voodoo. A lot of people talked about having ghosts in their houses. You heard about it a lot in the music, the literature, and just living in the French Quarter -- it's so old and it has such an old world charm... You do have a feeling of the past and in things being haunted. I find it very interesting that Cape May has the same thing. It also has the feeling of the Civil War, doesn't it?"

Harmon describes "Blithe Spirit" as a play full of gaiety, great wit and humor. "It's very frothy," she adds. "It's incredibly sophisticated, light and fun. I think the language just sparkles. It's wonderfully witty and fun and also incredibly human. It's about relationships and the complexities of relationships and the complexities of marriage. How do you go forward?

"One of the things I love about Madame Arcati is that she's full of such spirit," Harmon continued. "She has these wonderful phrases like 'Down with your head, up with your heart, and you're over the top like a flash and skimming down the other side like a dragon-fly.' She's full of great spirit and not giving up, just moving forward. I think it's interesting that Coward wrote the play during a time when the nation was being so challenged in every way. He wrote it during the Blitz and when times were terrible in London. They were being bombed and there was rationing going on. So I think there was a sort of message under there of 'spirits up', that very British sort of 'chin up and keep at it', 'down with melancholy, move forward'... but done in a very witty, fun, optimistic way."

Harmon points out that human nature really hasn't changed much through the years, which is why plays like "Blithe Spirit" can be revived and still be relevant and fun.

"It was written in a war and we've been in the midst of a war," she points out.

While this is her first time performing in Cape May, she has been to productions in town before. She loves walking around the town and seeing sidewalks being pushed up by the roots of trees and houses with beautiful iron work - just like New Orleans.

"It's really an exquisitely beautiful place," said Harmon. "It's a wonderful place and a wonderful theatre."

In a strange way, New Jersey is like a second home for Harmon. In 2001, she had a kidney transplant at the Robert Wood Johnson hospital in New Brunswick.

"A dear, dear friend of mine - my Guardian Angel - gave me a kidney and I've been doing marvelously ever since."
Would she say New Jersey gave her a second chance?

"New Jersey gave me more than a second chance... a second life. Talk about spirits!"
---
Cape May Stage presents "Blithe Spirit" by Noel Coward now through
September 19 at The Robert Shackleton Playhouse (405 Lafayette Street, Cape May).

For more information visit http://www.capemaystage.com
Photos by Aleksey Photography.
---
---
Gary Wien has been covering the arts since 2001 and has had work published with Jersey Arts, Elmore Magazine, Princeton Magazine, Backstreets and other publications. He is a three-time winner of the Asbury Music Award for Top Music Journalist and the author of Beyond the Palace (the first book on the history of rock and roll in Asbury Park) and Are You Listening? The Top 100 Albums of 2001-2010 by New Jersey Artists. In addition, he runs New Jersey Stage and the online radio station The Penguin Rocks. He can be contacted at gary@newjerseystage.com.
---