originally published: 10/07/2017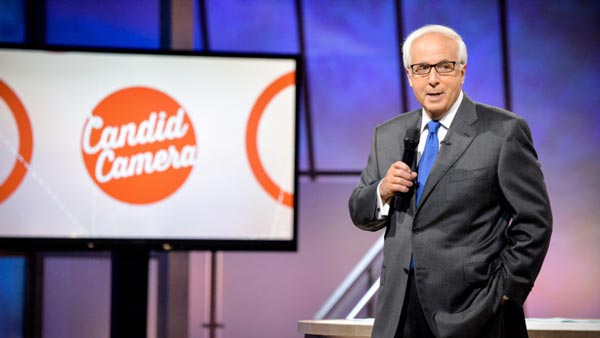 (TOMS RIVER, NJ) -- Candid Camera's 8 Decades of Smiles! With Peter Funt has pleased audiences nationwide! On Saturday, November 4 at 8:00pm, Grunin Center audience members will laugh with delight when the hilarious show comes to Ocean County College's Main Campus, College Drive, Toms River, NJ. This hilarious stage comedy is blended with clips, quips, and behind-the-scenes tales from the TV show's funniest moments. Tickets are $25. 
This stage show incorporates the best "Candid Camera" clips in a fast-paced, laugh-filled romp through the decades. Funt's topical humor is blended with audience participation and special surprises to make the show a great night of fun!
"Candid Camera" holds a unique place in entertainment history as the only show to have produced new episodes in each of the last eight decades – from father Allen Funt's debut in 1948 through son Peter's recent run on TV Land. Peter's latest show was a "Top Pick" in People Magazine and praised by The New York Times.
Peter joined his dad as co-host in the 1980s and took over as host in the 1990s. Over his own four decades, Peter has hosted more than 200 network episodes. Peter also appeared on numerous talk shows, authored Cautiously Optimistic, and writes a nationally syndicated newspaper column.
In the words of the iconic TV series theme song: "When it's least expected – you're elected. You're the star today. Smile! You're on Candid Camera! With a hocus-pocus – you're in focus. It's your lucky day. Smile! You're on Candid Camera! It's fun to laugh at yourself. It's a tonic, tried and true. It's fun to laugh at yourself as other people do. How's your sense of humor? There's a rumor: Laughter's on its way. Smile! You're on Candid Camera! Smile! You're on Candid Camera!"
---
The article continues after this ad
---
---
Purchase Tickets online at http://grunincenter.org, call 732-255-0500, or visit the Box Office, Monday to Friday, 10:00am to 5:00pm.