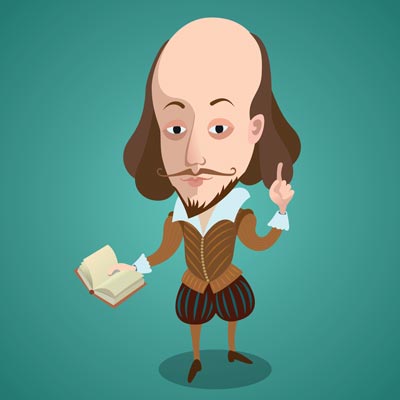 (BRADLEY BEACH, NJ) -- The Bradley Beach Arts Council presents a free staging of Romeo and Juliet by William Shakespeare on Friday, July 21 and Saturday July 22.  The performance takes place at 7:00pm at the Fifth Avenue and Ocean Gazebo on the boardwalk in Bradley Beach.
The place is Verona, Italy.  It is a play written almost five centuries ago and yet so timely in its content.  A pair of Star crossed lovers thwarted by outside forces.  Love and hate, light and dark, youth and age. Fate?
Shakespeare was making a political statement about war and peace.  His ending predicts peace between the warring Capulets and the Montagues due to a tragedy.  But will that peace remain a constant?  Does any peace between peoples of different lands and cultures?
Romeo is a hero and Juliet a heroine.  No doubt about that fact.  Will war ever cease?  Can hate turn to love? 
Shakespeare's character the Nurse does believe that love is the most important thing in the world and wants to pass on the happiness she had in her marital love to her beloved Juliet.  She is an innocent and optimist.  However the play ends with the tragic cries of Nurse, "O woe, O woeful, woeful day... Never was seen so black a day as this…"
---
The article continues after this ad
---
---
"A glooming peace this morning with it brings / The sun for sorrow will not show his head / Go hence to have more talk of these sad things/ Some shall be pardoned and some punished / For never was a story of more woe/ Than this of Juliet and her Romeo"
For more information visit www.bradleybeachnj.gov 
originally published: 2017-07-11 19:22:27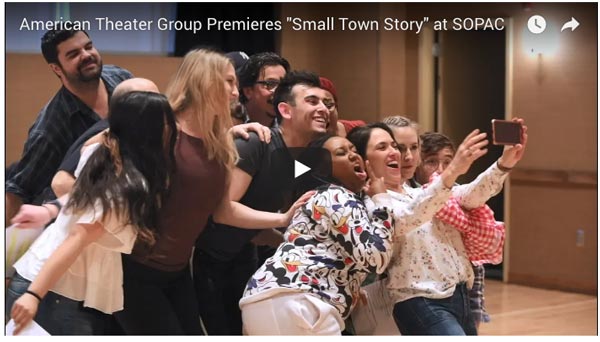 American Theater Group's "Small Town Story" Premieres at SOPAC
Can the power of theatre convince a small town to overcome its prejudices? That's what's at the heart of "Small Town Story," American Theater Group's new musical based on actual events. Making its premiere at South Orange Performing Arts Center Thursday, May 31 through Sunday, June 10, this show explores the power of theatre, the inherent dangers of silence and the potential of young people to change the world. Join Jesse and Dave at rehearsal and find out more from the team behind this meaningful show.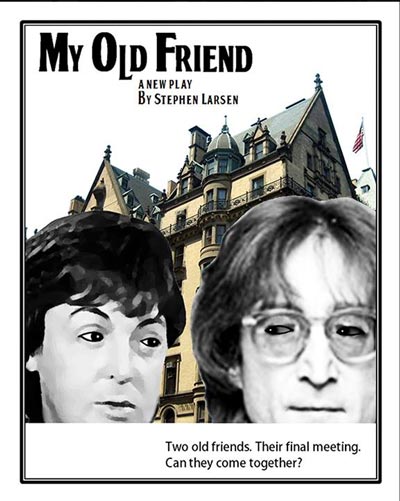 An Interview With Stephen Larsen About "My Old Friend" - The Final Meeting of John Lennon and Paul McCartney
(HOLMDEL, NJ) -- The Holmdel Theatre Company will present a reading of Stephen Larsen's play My Old Friend on Monday, June 4th at 7:00pm. The play is about a little-known final meeting of John Lennon and Paul McCartney.   This is the first public reading of the play. Admission is free and coffee is served.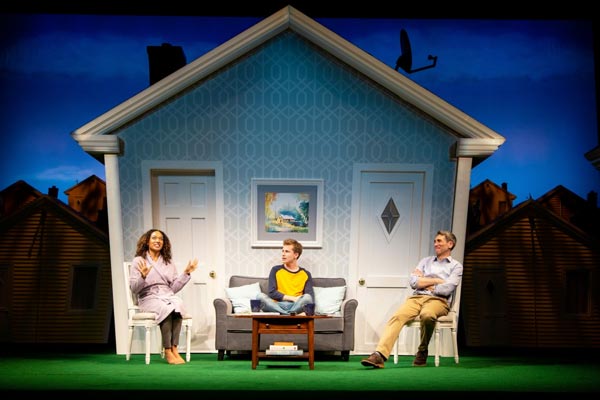 Good Friends Bring "Turning Off The Morning News" To The Stage
Mark Twain once observed, "The secret source of humor itself is not joy but sorrow." One of America's funniest playwrights, Christopher Durang, is proof. His plays are absurd, comical, and, almost always, very dark.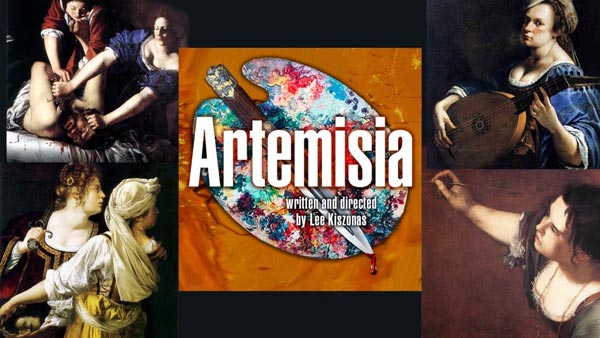 Who In The World Is Artemisia Gentileschi?
You know of Michelangelo, Da Vinci, Van Gough and Picasso. And, if you've ever been to elementary school, you've probably been taught about Georgia O'Keeffe. But what about Artemisia Gentileschi?