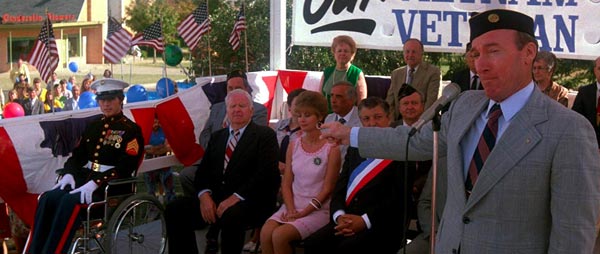 (LOVELADIES, NJ) -- The Lighthouse International Film Festival will celebrate the 30th anniversary special screening of Oliver Stone's unforgettable masterpiece, Born on the 4th of July, on Saturday, July 7th at 2:30pm.  The screening will take place at Long Beach Island Foundation of the Arts & Sciences in Loveladies.
Born on the 4th of July won two Oscars (best directing and editing) was nominated for six more. In one of his best performances ever, Tom Cruise is staring as Ron Kovic. Paralyzed in the Vietnam battleground, he becomes an anti-war and pro-human rights political activist after feeling betrayed by the country he fought for in Vietnam. The film also stars Kyra Sedgwick, Raymond J. Barry. Jerry Levine, and Caroline Kava.  It is a powerful cinematic biography that since its initial release in 1989 is still extremely relevant for the time and place we live in today.
Actor Jerry Levine is expected to attend. He is a New Jersey native and director and actor, known for Everybody Hates Chris (2005), Born on the Fourth of July (1989) and Monk (2002) as well as for Teen Wolf (1985), and Wag the Dog (1997). 
For tickets and all information visit www.lighthousefilmfestival.org. The Long Beach Island Foundation for the Arts & Sciences is located at 120 Long Beach Blvd in Loveladies, New Jersey.
---