originally published: 06/14/2020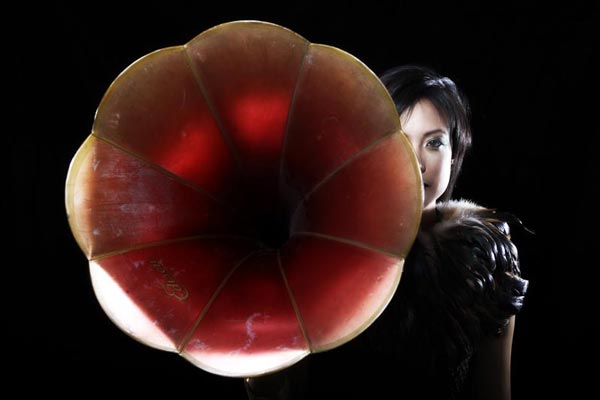 Bora Yoon is a Korean-American composer, vocalist, and multi-instrumentalist who creates fascinating soundscapes composed of both audio and visual stimuli. While you may see her playing standard instruments like a piano or violin, she also utilizes found objects and instruments from a variety of cultures and historical centuries. Yoon has perfect pitch, which provides her with the ability to hear and know sounds without a reference. It's a skill that lets her play around with objects and see how their sounds can be manipulated or changed when paired with other objects or instruments.
"The found objects stuff came from me being a super big music nerd going around bonking and hitting things," said Yoon. "Then finding what other things go with them or how they could fit into music. You might find an interesting sound, but if you can elongate the hit, you can find the frequency and the pitch of it. To me, that's the portal where I can turn sound into music or pair it with things that actually are musical instruments. From there I try to figure out how to hold the object, how to play it, and how to interface with it as a musical object and not just a thing. That comes with its own kind of visceral language and symbolism. It's where a sort of interesting object theatre starts to form."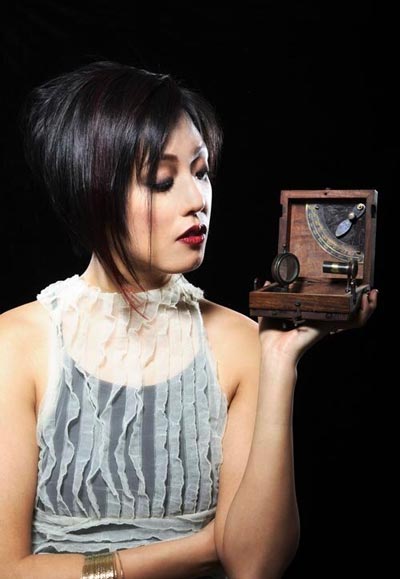 She's used objects ranging from 13th Century Tibetan singing bowls from Nepal to turntables from the 1990s; metronomes from her childhood and radios from the 1940s; everything from cell phones to Bible pages; tin cans to bike bells. She says there are ways for an artist to make instruments look or sound as though they are from a particular era, because of the way recording technology and certain instruments are ubiquitous within a certain timeframe. Likewise, some instruments are representative of particular countries, rituals, or religions.
"A lot of my love of acoustics and music started from singing in churches and beautiful acoustic spaces that resonate," she explained. "Working with different cultures and centuries started to come together from the idea that I think music ultimately is a vehicle to help transport us or take us somewhere else. When I go to a film or see an exhibit or a show, I'm saying, 'Take me somewhere that I haven't been.' At the end of the show, you hopefully feel different or changed. I think that's also what people seek when they go to church or a service. It's usually some kind of transport; it's being elevated to a different place and brought back hopefully in a slightly ameliorated way. A lot of the works that I do center around that. It's using performance as a way to not just bring people together in a room, but to create a celestial space or a dream space; a memory space or a spiritual place without all of the dogma and polarization around religion."
Yoon likens her concerts to being in a haunted house of sound that slowly gets activated. You see objects on the stage and think they will be played, but the way she plays them may not be as you expect. She enjoys being able to take big sounds and make them small and vice versa. One example is using a bullhorn to amplify her breathing rather than to create a boisterous noise.
"I'm really inspired by a lot of Björk's early records, like 'Post' and 'Homogenic.' I learned so much about music production in those records and how you use proximity of sound to sculpt the place for each track or soundscape. It's all about your design decisions. Is this sound tactile and close to your ear? Or is it distant and in a wash of reverb so you can tell it's far away? Or if you intentionally juxtapose those things in a way that makes no logic spatially for the song, it can tell the listener that we're in a memory space, so it's not supposed to be literal," said Yoon.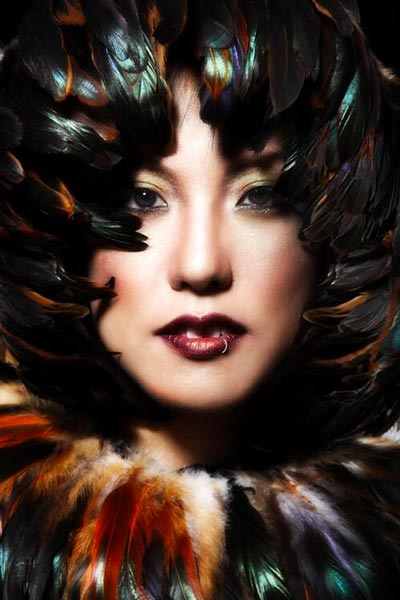 In 2019, Yoon was one of the composers in the New Jersey Symphony Orchestra Edward T. Cone Composition Institute. Her work, "The Wind of Two Koreas," explored the idea of cultural blood memory and epigenetics. She believes that each culture has their own proclivities to sound. Music is often made by the objects people have found around them and serves as a means of communication with one another. Yoon was born in America, but has increasingly become interested in learning more about the parts of Korea where her parents are from and the cultural music of their regions. This particular piece was an exploration of the idea of political Korea and military Korea versus folk Korea and ancient Korea.
She recalls seeing a documentary about refugees found from North Korea. Two of the people interviewed were musicians. One was a singer who was put into a labor camp because they said she sang too much like a South Korean. "I said what does that even mean? You guys are the same people by blood. To me, that's where the question started. How could you possibly be jailed for sounding like a South Korean, even though you are the same people with the same blood? She supposedly sounded too free," said Yoon.
The more she looked into the divide or what makes South Korean seen as expressive and Westernized, the more she saw that the ideas of timbre and aesthetic are things we learn along the way.
"Here in America, we see music as entertainment," continued Yoon. "It was crazy to me to think they actually realize the danger of music or see how powerful it can be as a political vehicle. What North Korea is saying is, 'We don't need people feeling here. We don't need people evoking memories or emotions here.'"
Based in Mercer County, Yoon received a 2020 Fellowship from the New Jersey State Council on the Arts for the choral work "Light Will Someday Split You Open." This piece was commissioned and premiered by the Grammy-nominated ensemble, Voices of Ascension, and directed by Dennis Keene. It includes lyrics by the mystical poet Hafiz.
The fellowship has definitely helped her during the uneasy times of the pandemic lockdown. Yoon was part of the first big cancellation of the year - the South by Southwest music festival in Austin, Texas. She was scheduled to be part of a panel on Experiential Storytelling via a conversation with multimedia visual artist Yuliya Lanina. Although the event was unable to take place in person, the festival did have the conversation done virtually in text form on the website.
In addition, she was supposed to have a residency with EMPAC—The Curtis R. Priem Experimental Media and Performing Arts Center at Rensselaer Polytechnic Institute, and has a new work being created that may or may not receive a World Premiere this year. Mostly, the pandemic has affected her ability to create.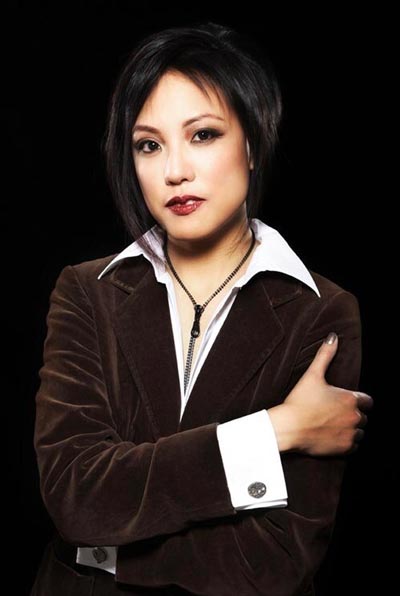 "I have to say it is a struggle to write," admitted Yoon. "I think everyone is feeling this. It's a crisis of motivation. The value systems that we have put in place into the world are shifting so radically right now and it's a big evaluation of what is important. I think creativity is always fueled by deadlines or any kind of accountability. So, while I know there will be a premiere in some form at some time, I'd prefer a hard deadline. I usually envision the premiere and work backwards - that's how I make it. So now, not knowing where it's going to be or how it's going to look - God, if it's going to be on Zoom! These are the things I'm thinking about right now. It's like that shouldn't affect how you write, but I am a site-specific composer. I shouldn't think about that in terms of the digital medium, but I do. If it has to be on Zoom, how is that even going to work?"
Yoon's been taking notes about how arts organizations have utilized the online platforms and is trying to remain positive. Sometimes creativity is heightened by limitations she tells herself. But mostly, she finds herself returning to a quote she saw online: "Science is what's going to get us out of this, but art is what's going to get us through this."
PHOTOS BY LESLIE VAN STELTEN PHOTOGRAPHY