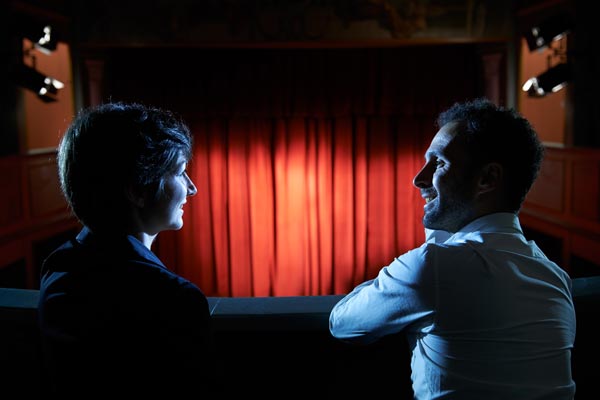 (BRANCHBURG, NJ) -- Raritan Valley Community College's Visual and Performing Arts Department will present a student theatre production of Bernard Slade's Return Engagements, November 15-18, at 7:00pm.  This ingenious comedy, written by the author of Same Time Next Year, is composed of six vignette scenes taking place from 1954-1986. It features nine characters who grow, age, learn where they belong, and discover how they are ultimately linked together as "family."
Slade's clever romance introduces us to a panorama of characters including a Polish World War II refugee, an acid-tongued columnist and his psychotherapist spouse, an anxiety-ridden dentist, a besotted bellboy and his true love, and an ambitious actress.
The play is directed by Danielle Barry (Somerville), RVCC Adjunct Associate Professor. Technical direction is by David Porter (Clinton Township) and Kenny Savoy (Piscataway).  Paige Hann is acting as stage manager (Phillipsburg).
The cast consists of Kevin Asiain (Somerset), Allyson DeMarco (Flemington), Aubrey Holzman (Washington Township), Philip Husbands (Somerset), Fred Lopatosky (North Plainfield), Renae Raymond (Washington Township), Ashley Tirado (High Bridge), and Zachary Volk (Hampton).
Additional technical crew members include Matt Binkowitz (Westfield), Gabriel Bonilla (Bridgewater), Leah Conner (Manville), Stephanie Garzon (Bound Brook), Christa Iazzetta (South Plainfield), James Meier (Bridgewater), Christian Ramos-Salazar (Somerville), and Laura Ryan (Oxford).
---
The article continues after this ad
---
---
All performances will be held in the Welpe Theatre at the College's Branchburg campus. General admission tickets cost $12 each, $8 for students and seniors.Tickets are available at the RVCC Theatre Box Office, Monday-Friday, from 11 a.m.-4 p.m.  For tickets, call 908-725-3420. For further information, contact the Visual and Performing Arts Department, 908-218-8876.
Raritan Valley Community College's main campus is located at 118 Lamington Road in Branchburg, NJ. For further information, visit www.raritanval.edu.
originally published: 2017-10-26 00:00:00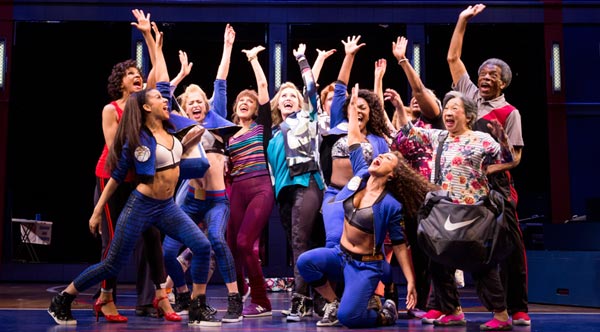 "Half Time" - A New Musical About Not Acting Your Age
Dori Berinstein knew she wanted to tell a story about celebrating life, grabbing opportunities and living life to its fullest. She found that story in Newark, New Jersey.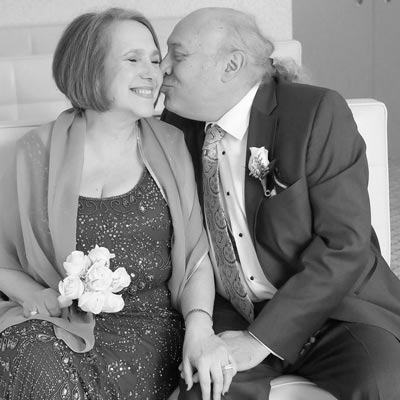 Long Branch Theatrical Couple Uncovered Creative Potential of Artists with Disabilities
In the early 1990s Gabor Barabas, MD, was medical director of the Matheny School and Hospital, a special hospital and school in Peapack, NJ, for children and adults with medically complex developmental disabilities. His wife, SuzAnne, who was director of the Peanut Butter Theatre for children, couldn't help wondering about the creative potential that might reside inside the minds of her husband's patients if they were given the opportunity to express themselves.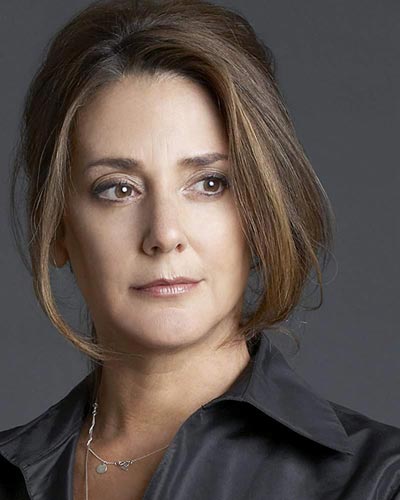 Talia Balsam Talks About Her Career And Upcoming Reading At George Street Playhouse
If acting were to come naturally to anyone, it would come to Talia Balsam. Balsam, who will appear in a reading of Eugene Pack's play "Night with Oscar" on June 8 at the George Street Playhouse in New Brunswick, is the daughter of two very successful actors—the late Oscar winner Martin Balsam and Joyce Van Patten.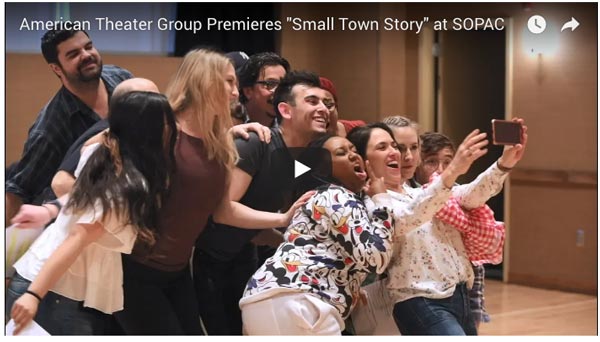 American Theater Group's "Small Town Story" Premieres at SOPAC
Can the power of theatre convince a small town to overcome its prejudices? That's what's at the heart of "Small Town Story," American Theater Group's new musical based on actual events. Making its premiere at South Orange Performing Arts Center Thursday, May 31 through Sunday, June 10, this show explores the power of theatre, the inherent dangers of silence and the potential of young people to change the world. Join Jesse and Dave at rehearsal and find out more from the team behind this meaningful show.