originally published: 12/28/2017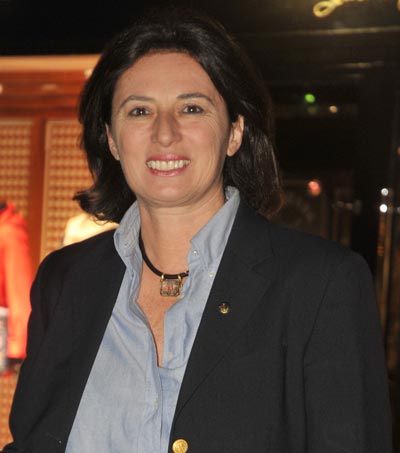 (SUMMIT, NJ) -- New Jersey Dance Theatre Ensemble (NJDTE) has named renowned business development expert Barbara Carocci as the company's new Executive Director in 2018. She will lead NJDTE into its 49th season of providing the highest caliber of training and performance opportunities for aspiring dancers, and build on the Ensemble's commitment to creating innovative contemporary programming, choreographic residencies, and performance series.
"I am thrilled to serve as Executive Director of NJDTE, and believe strongly in the organization's mission of nurturing the next generation of dance artists. My goal is to enable NJDTE to become recognized as one of the top pre-professional dance programs in the country, and to continue their legacy of benefitting dancers today and for many years to come." 
Carocci, who will begin her new role on January 2, has been working closely with the organization and preparing to take on this leadership position for several months. By implementing effective business strategies and cohesive branding, she plans to create a strong infrastructure to support Artistic Director Nancy Turano's longstanding vision for the Ensemble, and turn it into action that will deliver real value to the New Jersey arts community and beyond. 
"To have Barbara join NJDTE as Executive Director is a true turning point for our organization. Her expertise in finance, creating systems, and strategic planning ensures a strong future for NJDTE, and enables me to get back to the artistic side of the organization, which is my passion and expertise," Turano said. 
A pioneer in developing and marketing fashion companies such as Grupo La Perla, Carocci served as the President of Paul Shark throughout Latin America and the Caribbean starting in 1982. Fluent in five languages, she earned a degree in economics in her native France. 
---
The article continues after this ad
---
---
In Turano's words, "Barbara is a true renaissance woman who sees potential and creates solutions with an 'eagle-eye view. I know her leadership will lead to exciting new possibilities for NJDTE."
New Jersey Dance Theatre Ensemble's forward-thinking programming empowers dancers with contemporary technologies as well as traditional dance forms. NJDTE, located in Summit, NJ, provides the highest quality, pre-professional training to aspiring dancers through professional experiences with world-renowned dancers, teachers, choreographers, and musicians. Founded in 1969 under the direction of internationally acclaimed ballet master Alfredo Corvino, and led by award-winning Artistic Director Nancy Turano since 1994, NJDTE has maintained a successful dance curriculum with an unparalleled outcome of artistic excellence. NJDTE has been acknowledged for creating innovative training and mentoring programs for dancers and choreographers in the New York City metro area, including MOVEMENT INVENTION PROJECT®, MIP2®, AiR® contemporary choreographic residencies, and INKUBATE®, a site-specific dance installation series at Reeves-Reed Arboretum in Summit, NJ. NJDTE mentors dancers toward higher education and professionalism in dance and provides its alumni with employment opportunities as NJDTE guest artists, faculty, choreographers and staff. www.njdte.org