originally published: 03/04/2018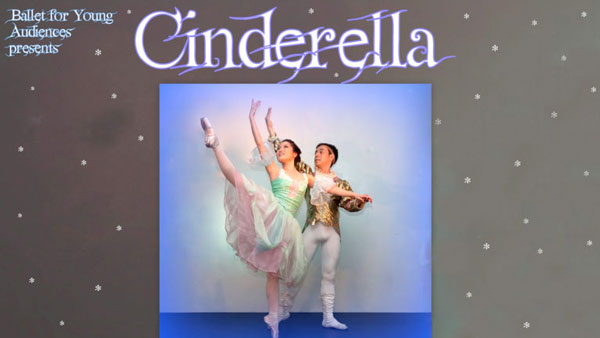 (TOMS RIVER, NJ) -- RWJ Barnabas Health Family Series presents Ballet for Young Audiences' Cinderella on Saturday, April 7 at 11:00am on the Main Stage, Grunin Center for the Arts (Building #12), Ocean County College Main Campus, College Drive, Toms River, NJ.  This production of Cinderella follows a young woman and her cat through the classic fairy tale. It combines all the romance of the Masked Ball with all the slapstick comedy of Cinderella's bungling stepsisters.
Ballet for Young Audiences presents full stage productions, featuring beautiful dancers, exquisite scenery and costumes, and compelling drama. Each ballet is fully narrated for your added enjoyment and to ensure understanding of the dance vocabulary for newer audiences.
Please use Parking Lot #2. Show Tickets: $12 adult and $10 child. Purchase Tickets online at grunincenter.org, call 732-255-0500, or visit the Box Office, Monday to Friday, 10:00 a.m. to 5:00 p.m. and one hour prior to show time.
---