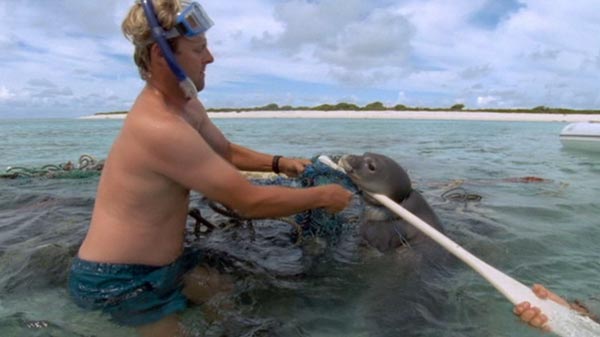 (SHIP BOTTOM, NJ) -- A screening of A Plastic Ocean will take place on Saturday, September 23, 2017 at the Ship Bottom Fire House. This is an award-winning documentary that uncovers the shocking truth about what is truly lurking beneath the ocean's surface in an effort to raise public awareness about our overuse of plastics and how we can reverse this devastating epidemic.  Several organizations will take part in an informative pollution solutions tabling session from 5:30pm to 6:30pm, followed by the screening.
Clean Ocean Action and the Lighthouse International Film Festival are collaborating with local groups including: Alliance for a Living Ocean, Garden Club of Long Beach Island, Town of Long Beach, ReClam the Bay and Ship Bottom Volunteer Fire Company to present this powerful film. Clean Ocean Action asks attendees to bring their own reusable beverage container to reduce litter at the event. 
More than 8 million tons of plastic are dumped into our oceans each year. A Plastic Ocean follows an international team of adventurers, researchers and ocean ambassadors on a mission around the globe. This award-winning documentary shows the disastrous effects of our disposable lifestyle on marine life and the consequences for human health. CAUTION: The tragic images of suffering and dying wildlife are disturbing and may not be appropriate for children.
During its four-year production period, A Plastic Ocean was filmed in 20 locations around the world, documenting the global effects of plastic pollution and introducing workable technology and policy solutions that can, if implemented in time, change things for the better.   
Clean Ocean Action (COA) obtained screening rights to the film and is partnering with regional groups to highlight this chronic problem and to inform citizens about how they can be the solution to pollution. The screening is made possible by the generous support of the Marta Heflin Foundation.
---
The article continues after this ad
---
---
Following the film there will be an informative solutions-based panel discussion and Q&A. Some of the topics that will be addressed in the discussion include the following: green consumerism, reducing single use plastics, recycling, stewardship, local ordinances, state legislative proposed bills, and political leadership.
The event is five dollars ($5), but free to Lighthouse International Film Society ( LIFS) Members, first responders, educators, and students. Purchase your ticket for this event at: www.lighthousefilmfestival.org
In the coming months, further opportunities to attend a showing will be available, as COA has plans to show the film in New York City, and elsewhere in New Jersey. Dates and locations will be confirmed shortly, so please refer to COA's website at www.cleanoceanaction.org for further information. Also, save the date for the Clean Ocean Action Fall Beach Sweeps on October 21, 2017. 
The Ship Bottom Fire House is located at 2006 Central Avenue in Ship Bottom, New Jersey.
originally published: 2017-09-02 00:00:00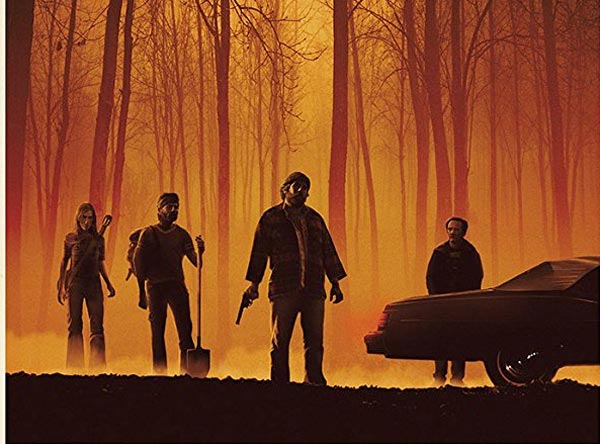 Bullitt County
Bullitt County by David McCracken opens the New Jersey International Film Festival Summer 2018 on Friday, June 1st at 7:00pm. In the psychological-thriller feature film, four buddies with a dark secret reunite after ten years for a bachelor party on the Kentucky Bluegrass Bourbon Trail.  When they discover that their favorite distillery has been turned into a winery, the newly sober groom, Gordie, seizes on an even better adventure: a search for a stash of buried Prohibition money deep in the woods of Bullitt County, Kentucky. His friends reluctantly join him on his quest, only to discover there's something much more dangerous than cursed treasure.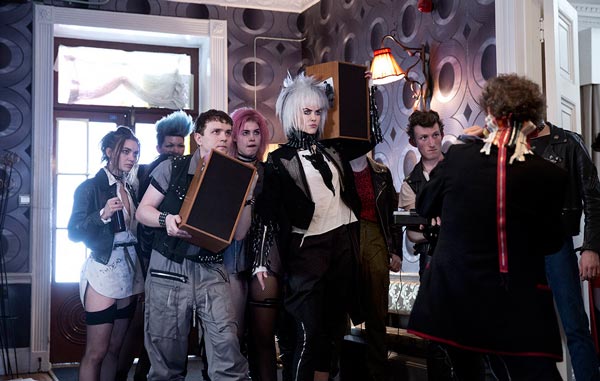 REVIEW: How To Talk To Girls At Parties
'Punk's not dead, it just smells that way!" So goes the old joke at the expense of that short-lived but impactful cultural movement that captured the imaginations of teenagers in the New York and London of 1977. Fifteen minutes into John Cameron Mitchell's adaptation of Neil Gaiman's short story we begin to get a whiff as pungent as the rotting corpse of Sid Vicious. This, folks, is a stinker!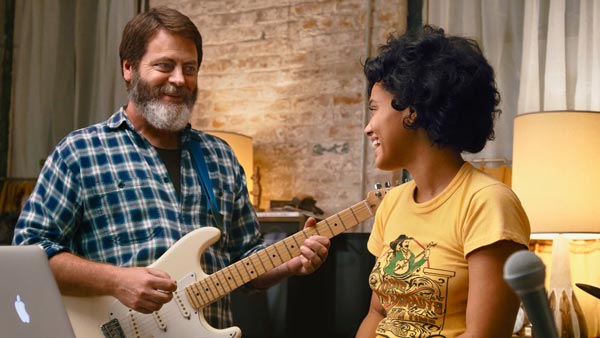 REVIEW: Hearts Beat Loud
The phrase "feel-good movie" tends to get an unfair rep these days. But Brett Haley and Marc Basch's Hearts Beat Loud is certainly not to blame for that. This make-believe tale of a father and daughter on the cusp of an empty nest transition has more sincerity and virtue than most films submitted for Oscar nods each year, and a lot of that is due to the script, the tone and the performances of its perfectly complementary cast.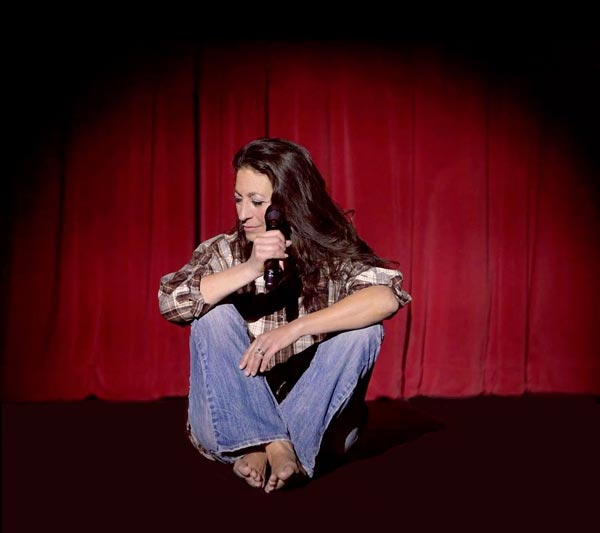 No One Can Hurt Me When I Sing
It's rare to get the chance to talk to actors portraying their own lives on screen, but Linda Chorney is no ordinary actor and her story is anything but ordinary.  In 2012, she became known as the artist who crashed the Grammy Awards.  Her story is now told in the film, When I Sing.