originally published: 08/17/2017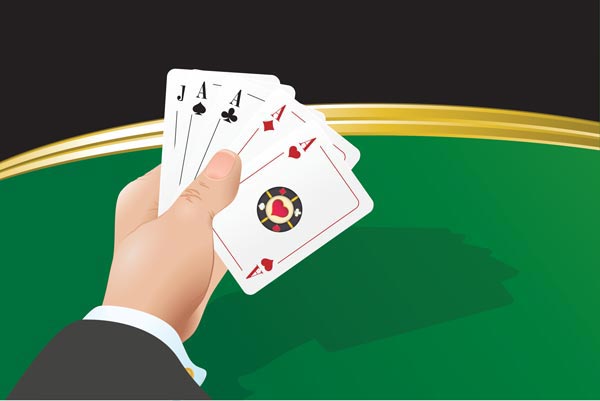 (JERSEY CITY, NJ) -- The New Jersey chapter of Autism Speaks will host Chip in for Autism, presented by PokerStars NJ at historic White Eagle Hall in Jersey City on Saturday, October 21 from 6:00pm until 10:00pm. A grand cocktail reception, jazz, poker and casino-style table games will be among the highlights. Proceeds will benefit the New Jersey chapter of Autism Speaks, a global organization dedicated to promoting solutions, across the spectrum and throughout the life span, for the needs of people with autism and their families. 
Since 2010, Autism Speaks has awarded more than $236,000 in grants and scholarships in New Jersey for opportunities that enhance lives:  swimming and water safety lessons, job training, after-school programs and more.
Commenting on the partnership between Autism Speaks and PokerStars, Sue Hammett, Head of Corporate Giving said, "PokerStars is delighted to be associated with this event and continue our connection with Autism Speaks. We are always encouraged by the strong support for this charity and the incredible work that it carries out. We look forward to contributing to this fun and exciting event through our corporate giving programme Helping Hands."
Chip in for Autism honors author and New Jersey native Kerry Magro, who was diagnosed with autism at age 4 and is now a motivational speaker. Honors also will go to actor Bill Sorvino and his wife, Michele, who is an entrepreneur and talk-show host. The Sorvinos, who have a son with autism, are the driving force behind the Golden Door International Film Festival, held annually in Jersey City to raise awareness of autism spectrum disorder. Mrs. Sorvino recently was appointed to the New Jersey Governor's Council for Medical Research and Treatment of Autism. 
Sponsorships are available for Chip in for Autism. Tickets are $150 per person or $1,500 for a table of 10 and can be purchased by visiting www.autismspeaks.org/chipinnj
---
The article continues after this ad
---
---
The historic, newly-restored White Eagle Hall is located at 335-337 Newark Avenue in downtown Jersey City. For more information, contact the New Jersey chapter of Autism Speaks at 609-228-7324 or newjersey@autismspeaks.org. 
About Autism
Autism is a general term used to describe a group of complex developmental brain disorders - autism spectrum disorders - caused by a combination of genes and environmental influences. These disorders are characterized, in varying degrees, by communication difficulties, social and behavioral challenges, and repetitive behaviors. An estimated 1 in 68 children in the U.S. is on the autism spectrum.
About Autism Speaks
Autism Speaks is dedicated to promoting solutions, across the spectrum and throughout the life span, for the needs of individuals with autism and their families. We do this through advocacy and support; increasing understanding and acceptance of people with autism spectrum disorder and related conditions. We empower people with autism and their families with resources, online tools and information covering the life span. To learn more about Autism Speaks, please visit www.autismspeaks.org.
About Helping Hands
Helping Hands is The Stars Group's Corporate Giving programme which provides support to charities whilst galvanising the support of the brands, players and staff.  Helping Hands is the embodiment of the Full Tilt and PokerStars ethos that working with our communities and our people to make a difference is an essential part of being a responsible business and the right thing to do.  Helping Hands works with charities locally where we have an office presence and globally through our charity partners such as CARE International and Right To Play - helping to recover from international emergencies and using the power of sport and play to transform children's lives.  Since its launch in 2013, Helping Hands has contributed more than $7 million to charities around the world.