originally published: 11/07/2017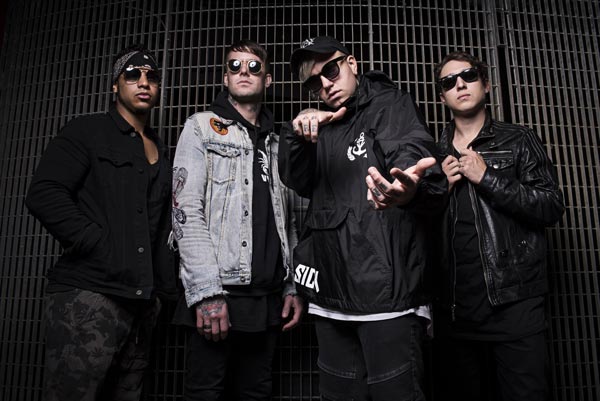 (JERSEY CITY, NJ) -- Fresh off a featured spot in the 2017 Warped Tour Line up, the masters of metalcore, Attila will play a more intimate venue when they headline a not-to-be missed, alt-metal lineup at White Eagle Hall in Jersey City on December 8 at 7:30pm.
"We are extremely excited to be coming to the White Eagle Hall in December," says Chris "Fronz" Fronzak. "Some of our wildest moments as a band have happened in Jersey and we except this to be equally as wild."
Fronz founded Attila in 2005 in his hometown of Atlanta. From the beginning, Attila – high in energy & volume –combined two gritty yet essential ingredients: the "biscuits" of Southern-fried metal like Pantera and the "gravy" of hip-hop like Lil Jon. Since 2010, Attila had earned a well-deserved reputation for their often controversial, take-no-prisoners hard rock. Chaos, their most recent album, reached #30 on Billboards Top Rock Albums (2016). 
About Chaos, Rock Sound declares: "Outspoken, outrageous and frequently out of order, [Attila) have won notoriety as one of metalcore's most potent and unpredictable forces… Chaos does capture Attila at their most unrestrained and unapologetic."
Attilla headlines a cutting edge, alt-metal rock extravaganza at White Eagle Hall that also features the Austin, Texas quintet – Fire from the Gods –known for bridging the gap between hardcore metal fury and hip-hop consciousness. Their latest record, Narrative Retold, a re-release of their 2016 album Narrative, puts American society under a microscope, tackling topics like racism and abuse of power and balancing those with empowering underdog anthems.  
---
The article continues after this ad
---
---
Completing this lineup of some of the best in current metal music at White Eagle Hall are Currents, a metalcore/djent band based in Connecticut and local metal heroes, Enochian, who hail from nearby Bayonne.
Originally constructed in 1910, the newly restored White Eagle Hall is an impressive new venue for arts and entertainment, including concerts, theater, performances and other events in the New York/New Jersey Metropolitan area. White Eagle Hall features complete food & beverage service, with two bars on the mezzanine level and one on the balcony level. The restoration enhanced the intimacy and charm of this historic venue while adding the latest in sound and lighting technology, creating a distinctive and memorable audience experience.
White Eagle Hall is located at 335-337 Newark Avenue in Jersey City, New Jersey.