originally published: 03/06/2017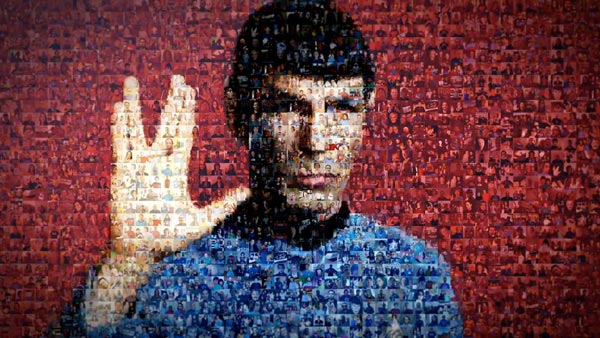 (ATLANTIC CITY, NJ) -- Calling all Trekkies - The East Coast Premiere of For the Love Of Spock will take place at The Garden State Film Festival (GSFF) on Saturday, April 1 at 2:30pm in Resorts Hotel & Casino - Superstar Theater. The feature length documentary tells the life of Star Trek's Mr. Spock and the actor who played him, Leonard Nimoy. It was produced by David Zappone and directed by Leonard Nimoy's son, Adam Nimoy.
The documentary is a treasure trove of behind-the-scenes clips, and photos of the actor's life. It is laden with never-before-seen footage and interviews of friends, family, fans who attended the conventions, and colleagues that include William Shatner and the original Star Trek cast, Zachary Quinto and the new crew of the Starship Enterprise, filmmaker JJ Abrams and astrophysicist Neil deGrasse Tyson.
The film is an honest look at the life of the actor, the impact of the role on his life, and his often-rocky relationship with his son Adam.
The screening will be hosted by Star Trek actor, voice-over artist and author Steven Lance. Immediately following the screening, Lance will host the seminar, Where One Man Has Gone Before -Star Trek: From Cancellation to Convention to The Motion Picture.
---
The article continues after this ad
---
---
Lance will share his story of getting the call from Gene Roddenberry's office to play the role of an alien science officer in Star Trek: The Motion Picture, and how he wound up living with James "Montgomery 'Scotty' Scott" Doohan and his family, plus anecdotes about William Shatner, Leonard Nimoy, DeForest Kelly, James Doohan, George Takei, Walter Koenig and dinner at Grace Lee "Yeoman Rand" Whitney's house and much more.
Steve's interactive, lively, fast-paced, and often fall-on-the floor funny, talk is sprinkled with hilarious impressions of the cast and jam-packed with little-known-and some never-before-known Star Trek trivia facts and anecdotes.
"Star Trek is a part of our DNA. We are thrilled to present this film that shares such a personal look at one of the most iconic characters in popular culture," said Executive Director of the festival, Margaret Fontana. "It is the GSFF's mission to bring artistic excellence and entertainment to Atlantic City and this film delivers. I hope everyone can come out and enjoy and by the way, costumes are welcome."